Vauxhall Movano gets important safety updates for 2019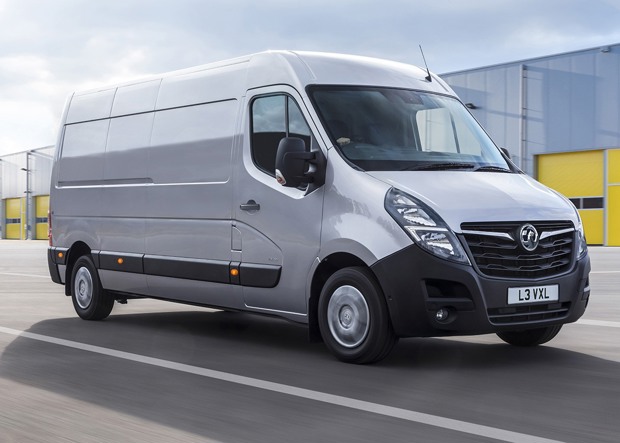 The Vauxhall Movano is getting a raft of important updates, with new safety tech, better comfort and revised styling. The 2019 large van goes on sale in the summer, with prices starting in the region of £26,500 before VAT.
The Ford Transit rival has been on sale since 2010 and the updated Vauxhall Movano will arrive before the all-new Vivaro is launched in mid-2019. 
The new Movano gets updated exterior styling that includes a new front bumper, radiator grille and bonnet. However, at the business end of things, the van's carrying capacity remains unchanged. This means buyers get the option of four load lengths, three roof heights and a maximum gross vehicle weight (GVW) of 4.5 tonnes. The largest versions of the Movano are capable of carrying payloads weighing 2110kg.
Under the bonnet, the 2019 Movano will continue to be powered by 2.3-litre turbodiesel engines, but these will meet the latest Euro6 emission standards and be exempt from clean air charging zones like the London ULEZ.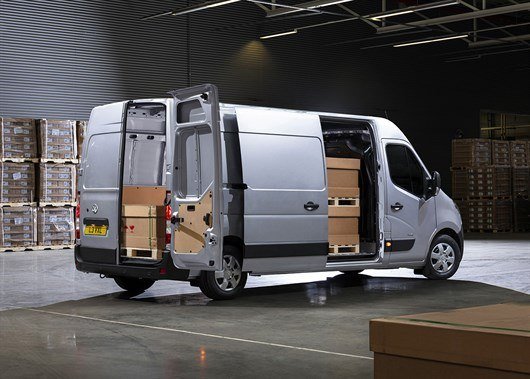 A digital rear vision camera system is available for the first time, which shows the driver the rear-view of the van via a seven-inch touchscreen in the cab. A blind spot monitoring system is also available, with LED door mirror indicators warning the driver if a vehicle or cyclist is hidden from view alongside the van. 
A lane departure warning system, which sounds an audible alarm if the driver strays from their lane, is also available for the first time. And all vans get side wind assist, which applies individual wheel brakes to prevent the van straying into another motorway lane by strong gusts of wind. 
Vauxhall's latest Navi 5.0 IntelliLink Pro infotainment system has been added to the options list too, and features Apple CarPlay and Android Auto integration, with the interior featuring a wireless charging point for smartphones. 
Buyers can also spec the Movano with an air-cushioned driver's seat, while LED load lighting and new handles on the side-walls and pillars should make it easier to load/unload the vehicle.