Volkswagen launches electric eTransporter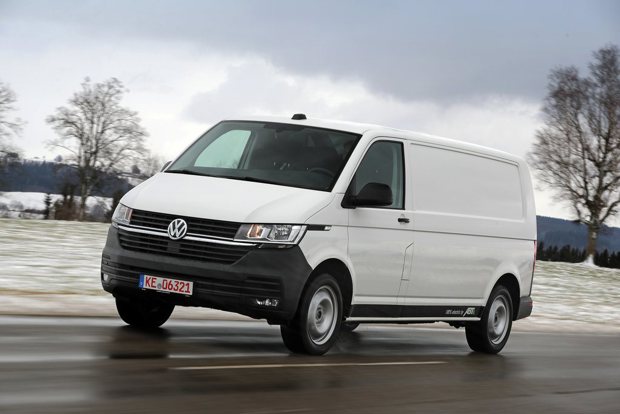 Volkswagen has added an all-electric panel van to the Transporter 6.1 range. The eTransporter has an advertised range of 82 miles and will start at £42,060 (before VAT) when it goes on sale later this year. 
The Volkswagen eTransporter 6.1 has been developed in partnership with German electric vehicle specialist ABT e-Line and is powered by a 110PS electric motor. The van is based on the short wheelbase version of the Transporter and the battery pack is stored under the loadspace floor, which means the van provides the same 6.7 cubic metre loadspace and 1000kg payload as the standard van.
Volkswagen is still in the process of applying for the Government Plug-in Van Grant (PiVG). If successful, this will allow van buyers to claim a discount of £8000, which would lower the eTransporter's starting price to £34,060. 
Designed for city use, the eTransporter qualifies for zero road tax VED and exemption from urban pollution charges, like the London ULEZ.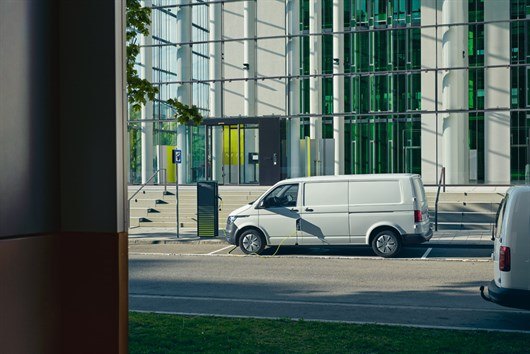 The charging sockets on the van are compatible with both AC and DC charging. This means you can use any device that has either a CCS (DC charging) or Type 2 (AC charging) plug type. A Type 2 charging cable is included with the vehicle as standard.
When hooked to up a fast DC charger, the battery can be boosted from near-zero to 80 per cent in just 45 minutes. An AC charger (via a wallbox) will recharge the battery from flat to full in five and a half hours.
The ABT eTransporter 6.1 is also fitted with regenerative braking, switching the drive motor to generator operation to recover energy lost when braking. The resulting current is fed back into the battery and stored for later use.
The eTransporter features a useful battery status system on the instrument cluster, where the usual rev counter dial has been replaced with a power meter. When the needle is in the green, the battery is being charged by recuperating energy that would otherwise be lost during braking. The blue area denotes the optimum speeds and acceleration for the most economical driving, while the charge level indicator states the current charge in the battery.