Bailey Autograph 79-4T (2016–)
Last updated 28 November 2017
Great engine, external awning and barbeque point are standard, plenty of space and storage.
Huge in size, weighs 3500kg, lounge bed doesn't fit together very well, 7.9m length can make maneuvering tricky.
Introduction
Founded in 1948, Bailey of Bristol is one of the oldest caravan makers – but it only started building motorhomes in 2011. Its current range comprises two models: the entry-level Advance and more upmarket Autograph, both available as two, four or six berths. And all are based on a Peugeot Boxer cab.
The model we're testing here is the Autograph 79-4T. What does that mean? Well it's 7.9 metres long, while the '4' indicates it sleeps four people. The 'T' means twin beds (rather than a double). If you want a shiny new one, this motorhome will set you back the best part of £60,000.
Which sounds a lot, but at least it's loaded with kit. There's Alde water and central heating, LED lighting, a 100W roof-mounted solar panel, an external barbeque point, roll-out canopy awning, nearly 500kg of storage space on board and plenty more to boot.
One thing to note is that this Bailey motorhome weighs in at 3850kg. That's fine if you passed your test before 1.1.97 – but after that, you're only allowed to drive vehicles weighing up to 3500kg – anything heavier and you'll need to take a test (Bailey's advance range of motorhomes all weigh 3500kg or under).
So it's fair to say this four-berth Autograph is a bit of a heavyweight – not that you'd know it thanks to the 2.0-litre 160PS diesel unit under the bonnet. The Peugeot HDi unit offers plenty of torque from low down in the rev range, so you won't find yourself holding up the traffic when you're driving up a steep hill or joining a fast flowing motorway.
In fact, driving the Autograph is a pretty decent experience. Sure, you don't want to be nipping to Co-op to get milk in it, but the Peugeot Boxer cab gives it solid foundations, leaving you to worry about the sheer length of the thing when you're up and running.
Also consider...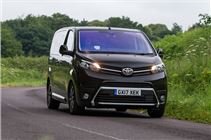 Toyota Proace Verso 2016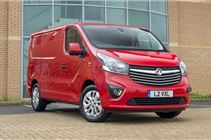 Vauxhall Vivaro 2014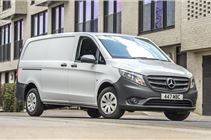 Mercedes-Benz Vito 2015