Toyota Hilux (2015–)
Last updated 4 October 2019
Good & Bad
Practical and durable pick-up.
Great off-road.
Spacious cabin with lots of storage. 
Wide choice of bodystyles. 
Five star Euro NCAP rating with Toyota Safety Sense: 93% adult occupant safety, 82% child occupant safety, 83% pedestrian safety, 63% safety assist.
Not the most comfortable pick-up to drive.
Average fuel economy.
Only certain versions will tow up to 3.5 tonnes, 
High spec models are expensive.
Only a three star Euro NCAP rating for standard models without Toyota Safety Sense. 85% adult occupant safety, 82% child occupant safety, 73% pedestrian safety, 25% safety assist.
30-10-2016: The only standard size pick-up to fail Tecknikens Varld Moose Avoidance Test: teknikensvarld.se/the-new-toyota-hilux-close-to-tipping-over-338223/
23-1-2017: Problem with Toyota Safety Sense camera of December 2016 Toyota Hilux flashing saying the windscreen was dirty which it wasn't. Owner spoke to supplying dealer who told him known fault awaiting a modification. 9 months later took truck in after many phone calls asking if the mod was available as it was very distracting. Upgraded camera, heater and body module reflash applied then system calibrated but it wouldn't calibrate. New camera and sonar sensor fitted still wouldn't calibrate. Dealer was instructed to put different calibration figures in so it then passed. Truck is lying now at the dealer unfit to drive. Toyota refuses to take the truck back for replacement. Owner argues the fault was reported on second day of driving and unfortunately he allowed them the time to come up with a remedy which hasn't been sucessful.
Also consider...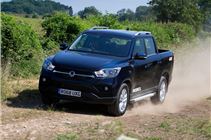 SsangYong Musso 2018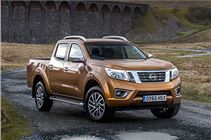 Nissan Navara 2016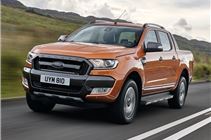 Ford Ranger 2011
Contract hire from

£198.00

+VAT pm
Lease from

£191.00

+VAT pm