Vauxhall Vivaro (2001–2014)
Last updated 3 September 2018
Vauxhall version of the Renault Trafic, reliable and well built, comfortable ride and a good all-rounder.
Getting long in the tooth and starting to show its age now, gear linkage problems are common.
Updated 26 February 2013
Two year service intervals introduced
From March 2013, all Vivaro models will move to two year service intervals or 25,000 miles or oil life quality monitor warning, whichever is sooner.
Introduction
It may be getting old now but the Vauxhall Vivaro - the sister van to the Renault Trafic - continues to prove popular thanks to proven mechanicals, a comfortable cabin and a wide range of versions. It's been through plenty of updates too with improvements along the way to keep it up to date. The most significant came in 2006 when the range was thoroughly revised with a new look and better engines.
These upgrades included new cabin upholstery and fabrics, along with alloy detailing on the gear lever and interior door handles of Sportive models. Vauxhall also introduced an improved range of infotainment systems including the option of colour sat nav for the first time.
The Vauxhall offers much the same space, equipment, reliability and driving fun of its big rival, the Ford Transit. It's also cheap to run thanks to Vauxhall's Ecoflex models. These give means emissions as low as 174g/km and economy as strong as 42.7mpg. Neither of these figures is to be sneezed at, regardless of the Vivaro now moving well into its twilight years.
The Vivaro is available in a wide range of combinations with long and short wheelbases and standard and high roofs. There are dropside versions, a nine-seat Combi and a 12-seat minibus, along with a long-wheelbase nine-seat Vivaro Combi. This offers all the space and comfort of a standard nine-seat Combi, but with the added benefit of improved luggage space.
Most Vivaro models come with the impressive 2.0-litre CDTi engine with either 90PS or 115PS and plenty of torque too with 240Nm and 260Nm respectively. A big boost to high mileage users is that the engines use a service-free free cam chain, rather than a rubber belt, reducing the cost of maintenance and minimising the amount of time the van must spend off the road.
Used Buying Guide - Vauxhall Vivaro

The Griffin-badged Vivaro has lots to offer with low fuel costs and big carrying capacity, but what should you look out for when buying used?
Also consider...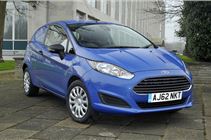 Ford Fiesta Van 2013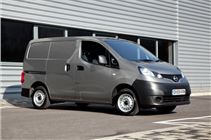 Nissan NV200 2009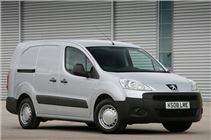 Peugeot Partner 2008
Contract hire from

£210.00

+VAT pm
Lease from

£210.00

+VAT pm