Mercedes-Benz Viano (2003 - 2015)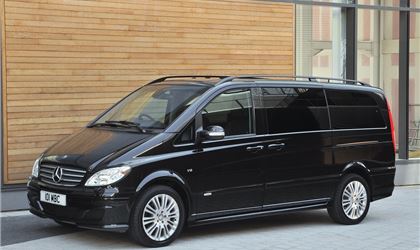 2.2 Ambiente
reviewed by Anonymous on 23 September 2020
2
Tax/Insurance/Warranty costs
3
Cost of maintenance and repairs
3
Experience at the dealership
5
How you rate the manufacturer
Spacious, solid, noisy and very long
Recently bought a Viano xlwb to transport items to France on our trips. Very different to my Mercedes e class estate I had before this in terms of its noisy and not as smooth or quiet over the bumps. So much room inside for people or anything you need to move. Seats are comfy and the overall impression is one of luxury and a well built vehicle, but no getting away from its van roots. Parking the xlwb in a normal space is difficult as it is wide and much longer than the e class estate. Although it's showing it's age (200k miles) it still feels like a 50000 mile van to drive in general, apart from the suspension, which is clattery and hard over small bumps and a bit wallow over large ones. Music quality is poor, but merc sat nav works well. If you need a large van but want a bit of luxury you could do worse than one of these. It's not easy to remove and refit the rear seats, but can be done, and gives over 3 clear meters of storage length without the rear seats. Electric sliding side doors are useful, as is lift up tailgate which gives great clear access. Reverse sensors are very useful when tucking it into a parking space.
reviewed by harpy on 17 May 2016
Write your review
About this van
| | |
| --- | --- |
| Price | £22,698–£31,379 |
| MPG | 32.8–38.7 mpg |
| Real MPG | - |
Just reviewed...