Volkswagen California goes XXL with Crafter camper van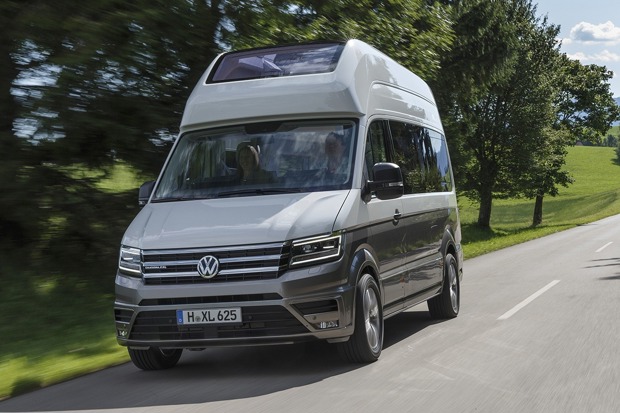 Volkswagen has given the strongest hint yet that it will expand its camper van range, with the unveiling of the California XXL concept.
Based on the latest Volkswagen Crafter, the California XXL will be larger and more sophisticated than the California T6 and feature a high-top roof, double bed, built-in kitchen and full bathroom.
There are no details about pricing or production dates, but the California XXL concept will make its world premiere at the Caravan Salon Düsseldorf in Germany from 26 August to 3 September 2017
Like the standard California, the XXL concept will get a twin-hob gas cooker, fridge and sink, along with electric hook-up, water tank and a two metre long bed that should be large enough to fit two adults. However, owing to the larger wheelbase, the Crafter will provide some notable extras over the T6 with a full wet room, flushing toilet and electric shower.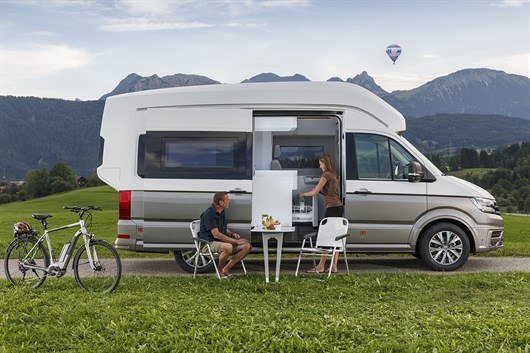 When not in use as a holiday home, the California XXL concept will seat four adults. Both the rear bench and front seats can be rotated 180 degrees to provide seating for guests when parked up. 
Despite its size (at 2.9 metres high), Volkswagen claims that the California XXL will match the standard Crafter panel van for fuel economy, which means its four-cylinder 2.0-litre diesel engine should return up to 38mpg.
However - at this concept stage - it isn't clear if the Crafter camper van will get front-wheel, rear-wheel or all-wheel drive, but it would be safe to assume that a six-speed manual and an eight-speed DSG automatic transmission will be available.  
If put into full production, the California XXL would also get a huge array of active safety kit, including autonomous parking and adaptive cruise control. A cross traffic warning system should also make it into the camper, helping prevent accidents when reversing out of a road or driveway, by monitoring approaching vehicles and automatically applying the brakes if the system thinks the van will pull out in front of oncoming traffic.