LDV to change name to Maxus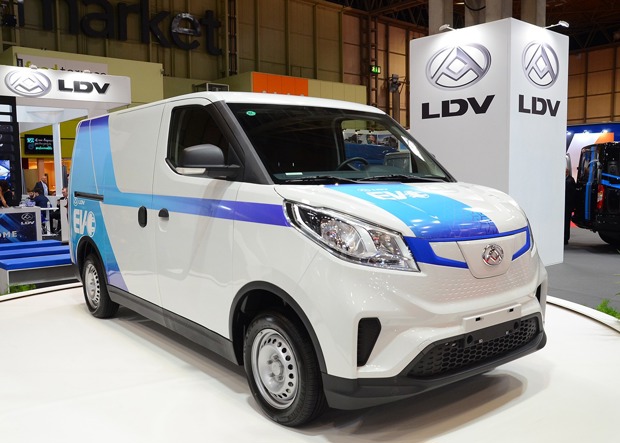 LDV is rebranding itself as Maxus. The name change will come into force in April and coincide with the unveiling of two new panel vans.
The Maxus relaunch will officially take place at the Commercial Vehicle Show at the NEC in Birmingham on 28 - 30 April. The NEC event will also host the UK launch of the electric Maxus E Deliver 3 van (formerly known as the EV30).
The E Deliver 3 will start in the region of £24,000 (including plug-in grant deductions) and be capable of covering up to 168 miles on a single charge of its 52.5kWh battery. 
The smallest version of the electric van will have a payload of 855kg and a loadspace of 5.0 cubic metres, while the long wheelbase van provides 1000kg payload and 6.3 cubic metres. 
LDV was rescued from bankruptcy in 2009 by the Chinese automotive manufacturer SAIC. Since then it has enjoyed success in the UK as a value-focused commercial vehicle manufacturer with the V80 large panel van and its five-year/125,000 mile warranty. 
The Euro6 LDV V80 will still be available under the LDV badge while stocks last, but be replaced in 2020 by the all-new Deliver 9 large panel diesel van.