Mercedes-Benz eVito (2019–)
Last updated 22 August 2018
It might not travel as far as the diesel-powered van on a single tank of fuel, but the eVito has all of the handling and refinement characteristics that have made the Vito so popular with drivers for so many years. 
As you might expect from an electric van with a maximum range of 93 miles, the eVito is designed for the medium size van jobs that cause diesel engines (and DPFs) the most headaches. In this case, that's short runs for multi drop deliveries, which is the niche that the all-electric Mercedes-Benz is aiming for. For all other van drivers - especially those who regularly spend their working day out of town - the eVito will make little sense.
The 84kW motor delivers 112PS to the front-wheels and is clearly designed for short runs on city streets, with its 300Nm of torque running out of puff once you approach 50mph. The van has a limited top speed of 62mph, but this can be optionally increased to 74mph for those who need to venture onto the motorway. 
The eVito is easy to drive, with its light steering and silent motor making it a relaxing van to amble around town in. At low speeds it feels similar to the 111 CDI and even fully laden the van has a meaningful punch at low speeds, which means you won't be holding up traffic every time you meet a busy road or roundabout. 
As well as three driving models - comfort, economy and economy+ - that focus the electric motor towards performance or battery preservation, the eVito gets a comprehensive energy recovery system that tops up the battery by applying regenerative braking each time the driver lifts their foot off the throttle. Admittedly, it feels a bit odd at first, but after a few long runs it becomes surprisingly easy to find a rhythm. Alternatively you can switch the system off altogether, but Mercedes-Benz claims that 15 miles of battery can be recovered over a working day.
Like the standard van, ride comfort is excellent and the eVito doesn't pitch or roll about under heavy acceleration or braking. You also don't get the traditional bouncy ride when the van is unladen.
The eVito might be a little sparse when it comes to luxuries, like alloy wheels and touchscreen infotainment, but it gets plenty of safety kit as standard with crosswind assist and an anti-rollover system. The van will also monitor the drive to detect typical signs of tiredness and issue an alert if it thinks a coffee break is required.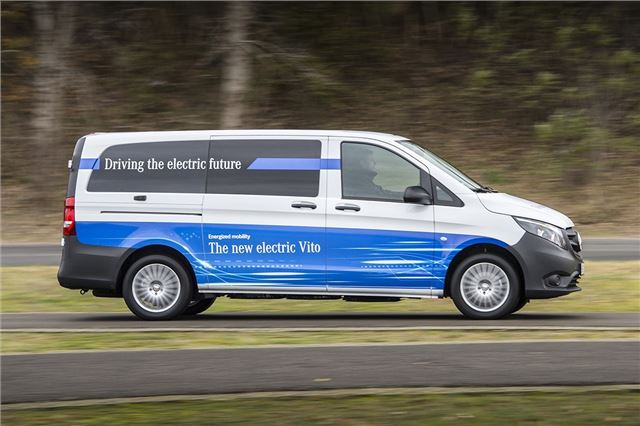 Also consider...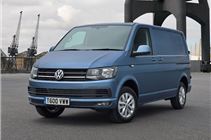 Volkswagen T6 Transporter 2015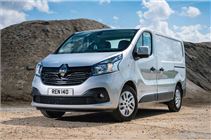 Renault Trafic 2014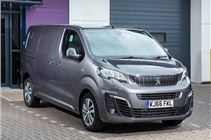 Peugeot Expert 2016