Mercedes-Benz eVito (2019–)
Last updated 6 August 2019
Model History
November 2017
Mercedes-Benz eVito launched
with a range of around 193 miles and a top speed of 74mph, the all-electric van will carry more than 1000kg and provide cargo volume of up to 6.6 m3. Prices start at £35,000 before Government plug-in grant.
With an installed battery capacity of 41.4 kWh, the range of the new eVito will be around 150km. Even in unfavourable conditions such as low outside temperatures and with a full load, it will have a range of 100 km. The mid-size van is thus perfectly configured for city-centre use by delivery companies,
tradespeople and public transport providers. The battery can be fully charged in around six hours, while an output of 84kW and up to 300Nm of torque deliver dynamic performance.
Initially, it will be possible to pre-order the eVito with one of two wheelbases. The long-wheelbase version has a total vehicle length of 5140mm, while the extra-long version measures 5370mm. Maximum payload is 1073kg and a maximum load volume of 6.6 m3. Installation of the battery beneath the vehicle contributes to the unrestricted usability of the entire load space. The maximum gross vehicle
weight stands at 3200kg.
Also consider...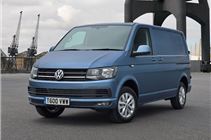 Volkswagen T6 Transporter 2015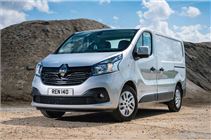 Renault Trafic 2014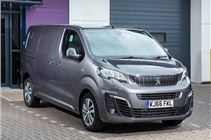 Peugeot Expert 2016