How to buy a used van from a dealer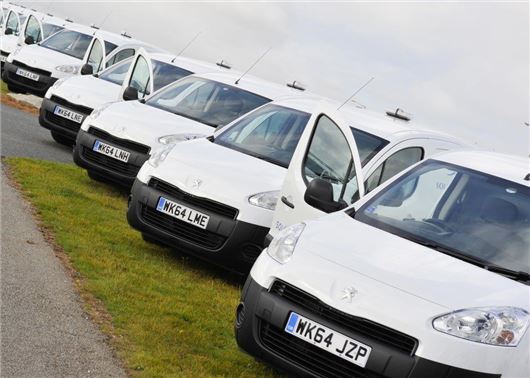 Published 03 February 2017
Used van sales are the cheapest and easiest way to get a high quality second hand commercial vehicle. What's more, there is no shortage of trustworthy specialists, offering a huge choice of large and small vans for sale. But, how do find the right van for you, while also protecting yourself from unscrupulous traders and dishonest dealers? 
First off, before you go anywhere near used van sales, work out what sort of van or pick-up you need. It might sounds simplistic, but do your homework to understand what you need from your next commercial vehicle. Do you need a used van with lots of carrying capacity and a powerful engine or will something compact and economical fit the bill?
Some used vans for sale will include load coverings, ladder racks, roof racks and internal racking. If you need any of these items then you can make big savings by buying a used van with them already included. 
Next, get to know your rights. The 2015 Consumer Rights Act requires that any dealer or trader provides clear and honest information about the van for sale. If you discover a serious fault with the van that you were not informed about prior to the sale then you may be legally entitled to a repair or a partial or full refund. 
Be wary of 'home traders' who will pretend to be a private seller to avoid their legal obligations. 
Equally, the Misrepresentation Act 1967 obliges private sellers to describe accurately what they're selling – if that hasn't been the case, you can claim against an individual too. Be wary of 'home traders' who will pretend to be a private seller to avoid their legal obligations. Always call first and start the conversation with "I'm interested in the van for sale". If the seller replies with "which one?" then chances are they're a trader acting as a private seller.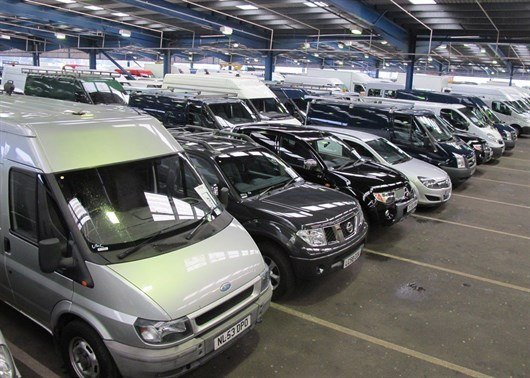 Knowing the market is the only way to know if something is too good to be true. Once you've established what you need from your van/pick-up, and what your budget is, browse used van sales to see what's available. Honest John Vans For Sale lists thousands of vehicles and will give you a good idea of average values. Always aim to buy the best you can afford.
Any legitimate seller will have no problem having the van inspected by a professional, and for around £150 you can ensure (as far as possible) that the van for sale is sound. All vans should have a watermarked logbook, which should match the van's VRM (its registration) and its VIN (vehicle identification number), which will often be displayed at the bottom of the windscreen.
You don't need to be a mechanic to check the basics, however, examine the tyres for tread depth and damage and check the wheel arches, sills and door bottoms for signs of rust. Check for oil leaks under the van body and around the engine block. Have a friend stand near the rear of the vehicle to watch out for black smoke when you start the vehicle.
Check that your insurance (or the seller's policy) covers you for a test drive and go for an extended run with the seller. Listen for knocking or squeaks from the axels and look for signs of lean or uneven tracking as this will show the van has been subject to regular overloading or uneven loads.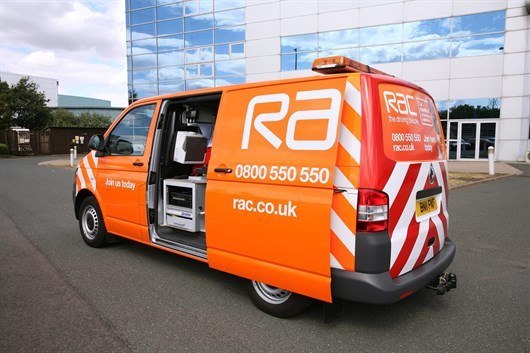 Check the lights, dashboard warning lights and other electrical equipment, as electric window and central locking repairs can be expensive to fix. For more help, read up on free online buying guides to get an understanding of what you should look out for.
Dealers and traders typically advertise vans at a slightly higher value than they expect to achieve. Discounts are at their discretion, but you should always attempt to negotiate a lower price. The best way to pay is with a credit card, as you'll be protected under the Consumer Credit Act. Make sure you get a full receipt that includes a signature, date, name, address and the details and cost of the van.
There are plenty of ways to make payment and a faster payment bank transfer (done online or over the phone) is among the best, as the money can be moved in less than two hours. Cash is also instant but it's safest to do the handover in a bank.
Comments
Author

Dan Powell
Latest