Review: Mercedes-Benz Citan (2021)
Rating:
Polished driving manners, great interior tech, flexible load bay
Rivals can carry a heavier payload, clever tech costs extra, not on sale until mid-2022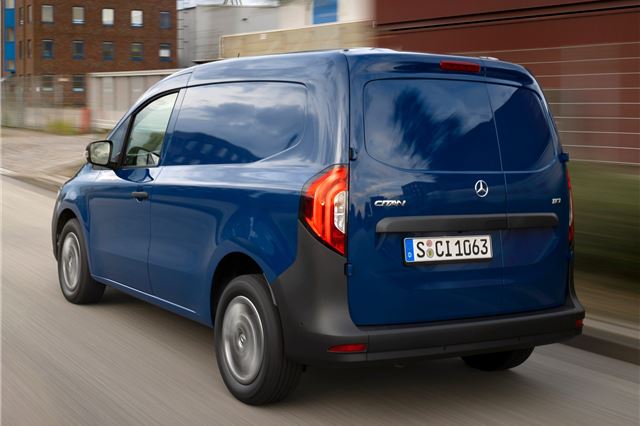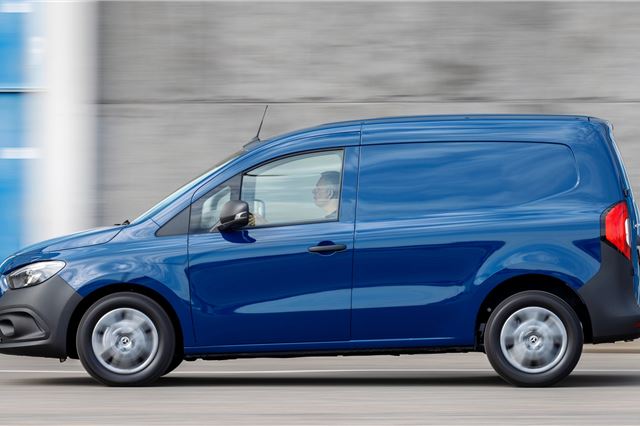 Mercedes-Benz Citan (2021): At A Glance
The  Mercedes-Benz Citan should be at the top of your shopping list if you want a small van with a flexible load bay and comfortable cabin that'll make hours behind the wheel that bit easier to swallow.
The Citan is based on the same chassis as the Renault Kangoo and Nissan Townster and as a result, has the Volkswagen Caddy Cargo and Citroen Berlingo showing large in its crosshairs. 
One of the Citan's strongest points is its cabin. Mercedes-Benz has focussed on making the interior as comfortable as you could hope at this price point with a particular focus on cabin-noise suppression and seat comfort. The dashboard design has enough touches to make it feel a cut above the rival vans it shares its platform with, although it's pretty spartan unless you splurge your budget on the options list.
We wouldn't recommend doing that, but Mercedes' MBUX infotainment system is worth considering. It has a clear display, intuitive controls and a hands-free voice recognition system – which launches when you say "Hey Mercedes..." – means there's no need to risk your licence playing with your phone behind the wheel.
We have only sampled the short-wheel-base model that's 1806mm long, 1524mm wide and 1256mm tall. It has a 2.9 cubic meter load volume and a maximum payload of 782kg. 
When the new Citan arrives next year, you'll be able to choose from three diesels and two petrol models. A pure-electric version's also due in 2022.
Mercedes-Benz expects the Citan to be popular with inner-city sole traders and trade workers and if you will indeed mostly drive in town we'd recommend the basic 110 petrol which has all the power you need at low speeds.
The only diesel we have driven is the top-of-the-range 112 model which is quiet, smooth and perfect for shifting a heavy load. Its fuel economy means it'll be the perfect companion for far-flung jobs which will give its diesel particulate filter plenty of time to regenerate. 
What does a Mercedes-Benz Citan (2021) cost?
Mercedes-Benz Citan (2021): What's It Like Inside?
A long-wheel-base version of the Citan is in the pipeline but we have only tried the short-wheel-base model for now.
It sports a 2.9 cubic meter load bay, which means it is 0.2 cubic meters off the pace when compared to its homegrown rival, the Volkswagen Caddy Cargo. The Citan claws back an advantage by offering a 782kg payload – 82kg more than the Volkswagen can offer. The bad news is models like the Citroen Berlingo can haul more than 1000kg.
All versions of the Citan have rear barn doors that open at up to 180-degree angles to reveal a huge opening, which is just 590mm off the ground and has no obstructions. At extra cost, you can specify rear windows with wipers.
The Mercedes-Benz can also be had with sliding doors on both sides which leave a 615mm wide opening each, ideal when working in the city because you can always unload from the kerbside rather than having to haul out your cargo onto a busy road. It also gives you great access to all four corners of the van when it's fully loaded.
For the 2.9-meter cubic capacity, you'll need to specify the steel mesh bulkhead – which has a hatch opening – and folding front passenger seat, equipped like this the Citan has the length to gobble 3053mm-long loads.
Just as much thought has gone into the passenger compartment. It has a utilitarian finish with customary hard black plastics, but the design itself isn't a million miles from what you'd find in one of the company's cars, with turbine-style air vents and clear white-on-black dials. The optional 5.5-inch touchscreen is small, in car terms, but no less clear or colourful.
Storage spaces are numerous with big cubbies like the glovebox, lidded box on the dashboard and door bins, plus overhead storage in the form of a tray that juts out from the top of the windscreen. You also get a place for pens in front of the raised gear stick and a tray below it with USB-C sockets that give you somewhere to charge your phone.
What's the Mercedes-Benz Citan (2021) like to drive?
There's very little not to like about the way Mercedes-Benz Citan drives – if it's replacing an old workhorse you'll be impressed by its excellent driving position and smoothness.
Getting comfortable in your seat isn't an issue because both the steering wheel and pedals sit dead-on in front of you. The driver's seat has height adjustment – so it'll accommodate almost all sizes – and the steering wheel slides up and down, as well as adjusting for reach. Large mirrors give excellent visibility and their tips are angled to pick up any road users lurking in your blind spot.
Twist the key, hit the road and you'll find the Citan is an ideal town van. Its soft-biting clutch makes it easy to get underway smoothly time and time again, and the gearbox has a notchy directness that's more pleasing to use than any manual Mercedes-Benz saloon car we recall.
Urban load-lugging nirvana is secured by steering that's weighty enough to give you confidence in corners without knackering your arms before it's time to knock off shift. Its directness makes it easy to slice through traffic and the Citan's small dimensions and tight turning circle take the edge of manoeuvring out of confined spots.
If you'll be doing a lot of that, the optional reversing camera is worth considering. Unlike the old model, which beamed its video feed onto a tiny section of the rear-view mirror, the Citan's camera display is shown on the infotainment screen and is clearer than many of the cameras you get on cars. 
If you'll do most of your work in town, we would recommend the basic 110 petrol model which produces 75PS. It's no ball of fire but it feels perfectly at home in town and won't bulk at the occasional motorway trip. Its 200Nm of torque means, for an entry-level model, its equipped well for heavy load. It'll return an easy 40mpg, which isn't going to break the bank with fuel costs.
If you'll rack up lots of miles then we would recommend one of the diesels – we tried the top-of-the-range 116PS 112 model. Not only is it better on fuel, returning up to 53mpg on a combination of roads, it also feels more at home on the motorway where it has enough power (270Nm) to get a move on with a heavy load. In town, it is impressively smooth and quiet. The top-of-the-range diesel is available with a seven-speed dual-clutch gearbox that will be an expensive option but will give your left foot a rest in stop-go traffic.