Ford vans for sale: Buying an approved used Ford van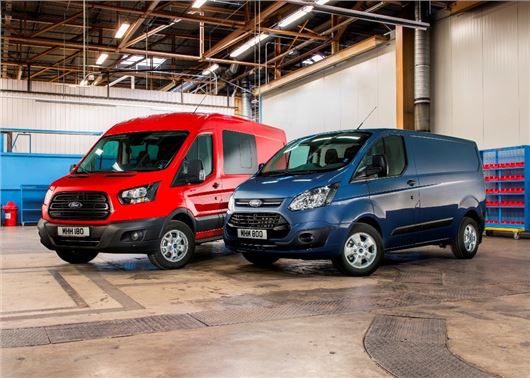 Published 27 February 2017
Ford Approved CV provides access to all of the used vans and pick-ups for sale within Ford's dealer network.
The scheme covers large and small vans for sale, with the vehicle cover usually based on the remaining balance of the manufacturer's warranty. However, owing to the fact that the scheme covers used vans up to five years old, some of the oldest vehicles are sold with an approved extended warranty through the Ford Protect programme, although the length of the cover varies and is dependent on the age and mileage of the van.
Find the latest approved deals with Honest John Vans For Sale
Only used vans with a full service history, finance and mileage check are eligible to be sold through Ford Approved CV. Each vehicle is given a multi-point inspection of mechanical and electrical items and, if you are not happy with your purchase, Ford will allow you to exchange it within 14 days/500 miles for another van or pick-up of the same or higher value. Ford also offers a seven day complimentary driveaway insurance and 12 months roadside cover.
Scheme name: Ford Approved CV
Warranty period: Remaining balance of the manufacturer's warranty on the vehicle.
Age of vans covered: Up to five years / 70,000 miles.
What does the warranty cover? All major mechanical and electrical systems. Everything apart from wear and tear items.
Can the warranty be extended? Yes.
History check? Yes. Ford Approved CV vehicles have their history checked for outstanding finance, stolen, written off and mileage discrepancies.
Inspection? Yes. A multi-point inspection of mechanical and electrical items identifying and remedying any faults ensuring the vehicle is bought up to the Ford Approved standards, plus a professional valet.
Breakdown Cover: 12 months roadside with Ford Assistance which covers most European destinations and provides home and roadside cover as well as vehicle recovery.
Exchange policy:  14 day or 500 mile exchange plan. As long as the vehicle is returned to the dealer they bought it from, in the same condition as sold and exchanged for another van of the same, or higher price. (If the vehicle is bought on finance, the balance will need to be settled with the finance company and a new finance agreement signed)
Special features of the scheme: Seven day complimentary driveaway insurance with Ford Insure.
Comments
Author

Dan Powell
Latest
Save 12% on GAP Insurance
Use HJ21 to save on an ALA policy
See offer