What's the difference between a Cat C and Cat D write off?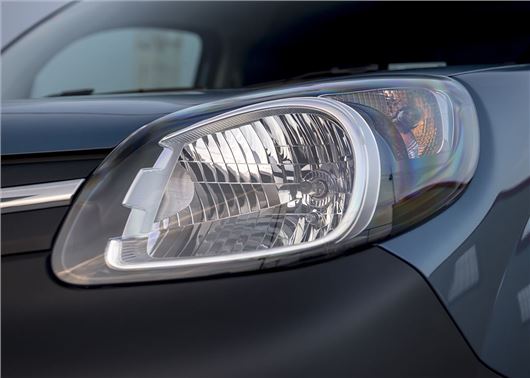 Contrary to what you may have been told, a total loss is nothing to do with the damage to your vehicle. Technically there is very little that cannot be repaired on a modern van or pick-up. 
So what is a total loss?
A total loss, is where the cost to repair the vehicle exceeds the market value. That is the correct point the vehicle is a total loss, as it is no longer economical to repair.
A vehicle is not a total loss when the repair cost are less than the market value. Your contract of insurance will (or should) say: "we indemnify you up to the market value of your vehicle." You are completely in your rights to insist on having your van repaired up to the market value, as stated in your contract of insurance.
Should your insurer not do this, they are in breach of contract. The only time a vehicle can be dealt with as a total loss when the repair cost are less than the market value, is when it is done with your consent.
>> Can you buy back a van that has been written off?
This is called a 'constructive total loss' and is when you have consented to the insurer to take ownership of your vehicle and they will obtain a sum of money for the salvage of it
This allow's the insurer to limit their liability to less than the market value. This type of total loss is known as a Category D total loss. If the repair costs are less than the market value - and you want your van repaired - do not let your insurer tell you otherwise. And they will.
The current ABI code of practice for disposal of salvage is as follows: 
Category A
Your van is a completely burned out, i.e. it has been set on fire or has caught fire, when only the shell is left and clearly cannot be repaired. This is called a Category A total loss with no retrievable parts.
Category B
Your vehicle has suffered structural damage and the repair cost exceed the market value, or the vehicle has suffered flood damage and was immersed in effluent or contaminated water. Just because your van has flood damage, does not mean it has to be a Category B total loss. Category A and B cannot go back on the road.
Category C
The estimated repair cost to your vehicle are more than the market value of your van.
Category D
This is what the insurance companies call a constructive total loss. This means the insurer is deciding not to repair your van, as when the insurer has looked at the repair cost - and the amount of money the insurer will receive when they sell the salvage - it is more than the value of the vehicle. You can, however, insist on it being repaired.
Remember, the vehicle is your property - not that of the insurer's unless they purchase it from you. To give you an example: If you have a van worth £1000 that is a Cat D loss, the insurer could be advised that they will receive £300 when disposing of it for salvage.
This means the maximum repair cost they will work to is £700. If it was greater than that, taking into account the £300 salvage, it is more than the £1000 market value.
Categorisation of vehicle salvage is due to change
The categorisation of salvage has long been in need of review. It is due to be amended in September 2018. Our understanding is that the final version of the draft has not been agreed fully, but in principle there will be three categories.
Category B: This vehicle is not suitable for repair and must be crushed.
Category S: This vehicle has sustained structural damage but is suitable for repair.
Category N: This vehicle has sustained no structural damage and is suitable for repair.
Can I retain the salvage of my van?
The answer in every situation is yes. The vehicle is your property and even on a Category A, you could technically retain it. The question that you need to ask yourself is "why"? Only in very rare circumstances would we suggest retaining the salvage. 
Comments
Author

Tim Kelly
Latest