Jargon Buster: Van insurance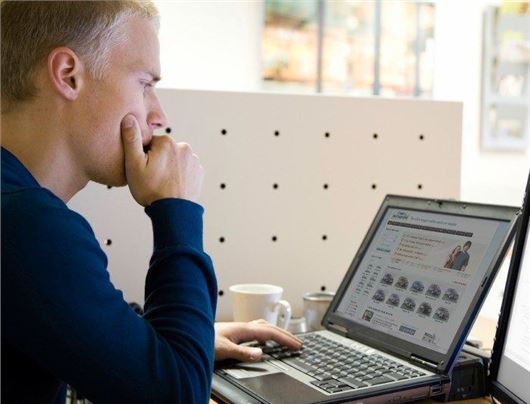 There's more to consider when insuring a van than there is with a car. Most people use vans for business, which immediately adds another layer of complexity – and that's before you get to things like the value of the cargo and whether you want to insure more than one vehicle.  
We've busted the van insurance lingo so you know what you're getting with your policy:
Third Party only (TPO) – the minimum level of cover required to legally drive in the UK and usually the cheapest. It covers damages to other vehicles and their occupants if you are at fault in an accident – but nothing more. TPO policies won't pay out if the vehicle's damaged in a fire, if it's stolen or if you've damaged it yourself. 
Third party, fire and theft (TPFT) – the next level up from TPO is typically a little pricier but still cheaper than fully comprehensive policy. If the vehicle is stolen or damaged in a fire then a TPFT policy will cover it but you're still responsible for any damage you cause yourself. 
Fully comprehensive – the broadest level of cover and normally the most expensive. It typically includes the cost of repairs to the vehicle even if you've caused the damage. Things like windscreen, medical, replacement vehicle and legal cover are sometimes included but not always, so check before you buy. 
Value – insurers often ask for a vehicle's estimated value to help calculate the cost of the policy and it's best to be honest, so if you've just bought it, tell them the purchase price. An insurance company will only ever pay the market value for a conventional vehicle if it's written off, so inflating the price is pointless.    
Mileage – many insurers impose mileage limits so if, for example, your policy has a 10,000-mile annual cap, the vehicle will not be covered if you exceed that within the term of the policy. It's usually possible to arrange an extension for an extra cost if you expect to go over the limit. 
Goods in transit – you'll need this if you use your van for deliveries. It covers goods stored inside the vehicle that are being transported, so it's especially relevant to couriers. Some insurers may require the contents of the van to be removed overnight.
Hire and reward – this covers you for carrying goods that belong to someone else. Again, it's particularly relevant to couriers or anyone transporting cargo that does not belong to them or their business.   
Public liability – this protects a business if there's an accident involving a member of the public or someone else's property. The cover usually includes legal expenses and compensation payments for claims made against the company. It's not a legal requirement but the majority of companies consider it essential.
Young drivers – drivers under 25 are statistically more likely to be involved in accidents and typically have to pay much higher premiums than older motorists. Some insurers specialise in cover for young drivers so it's often worth getting a quote from them.
Fleet – if you're a business with more than one van, it will probably be more expensive and time consuming to have an individual policy for each vehicle. Fleet insurance covers multiple vehicles under one policy and is usually cheaper and more straightforward in this instance. 
Replacement vehicle – many insurers will provide you with a short-term hire vehicle if your van has been damaged and is off the road for repairs. Some will replace it permanently with a like-for-like model if it is heavily damaged or stolen within a set period, though that usually applies to brand new vehicles. The exact type of replacement will depend on your insurer and policy and it's often an extra cost option.
Breakdown cover – insurers frequently offer AA or RAC-style breakdown cover with their policies. The exact level of cover may vary, so check before you buy but it often makes sense to keep business vehicles on the road.
Telematics – a growing area of insurance and popular with van fleets, telematics policies involve fitting vehicles with an aeroplane-style black box or supplying drivers with a mobile phone app that monitors the van. They record things like mileage and driving style and give a more accurate depiction of how vehicles are being driven and what they are being used for. If the vehicles are driven sensibly and in accordance with the insurer's stipulations then telematics can lead to cheaper insurance premiums. 
Comments
Author

Jack Carfrae
Latest
Save 12% on GAP Insurance
Use HJ21 to save on an ALA policy
See offer