Used Van Buying Guide: Astravan 2006-2013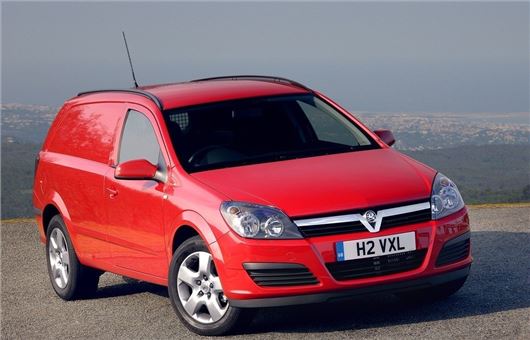 Published 20 January 2016
The Vauxhall Astravan filled a niche in the commercial marketplace that's been unoccupied since its demise in 2013. 
The advantages of the Astravan are obvious, as are the compromises in carrying capacity, but the driving dynamics are very much in the car sphere. The Astravan is also refined, with lower wind noise due to the fact it is not trying to shove as much metal through the air as its taller competition. That also aids efficiency.
Vauxhall always played to the Astravan's strengths with it being sold as a van for drivers. It even offered it in popular Sportive, and shortly after Sportive SE, trim, over the basic Club spec. The Sportive models feature smart alloy-style wheel covers, a sports exhaust, racier looks and a firmer suspension set-up; something none of its rivals could hope to pull off.
The payload is 650kg and the load area is practical, measuring 1.78m long and 1.38m wide (1.10m between the wheelarches). The height isn't the best though - just 0.91m - and the Astravan will not carry anywhere near as much as a standard panel van. 
The interior bodywork isn't lined above half height, making it easy to damage with larger loads.
The cargo compartment floor is flat and plastic lined though, making sliding loads in relatively simple. The standard half height bulkhead was optionally offered with a roof reaching mesh partition. The loadspace can be lengthened via a bulkhead flap and fold-flat passenger seat, if optioned, but the interior bodywork isn't lined above half height, making it easy to damage with larger loads. Towing capacity is as much as 685kg unbraked on the larger engine choices, and up to 1400kg with a braked trailer. 
Engines/transmissions 
Vauxhall could have fitted any engine available in its Astra passenger car line-up into the Astravan, but it kept the range simple with three diesels and a single petrol. The diesels comprised of 1.3, 1.7 and 1.9-litre capacities, the latter derived from a Fiat unit. All the diesels were fitted with a six-speed manual transmission, the 1.9-litre CDTI engine optionally available with a six-speed automatic transmission. The single petrol choice, a 90PS 1.4-litre unit was additionally available with Vauxhall's dualfuel LPG (Liquified Petroleum Gas) option, though it sold in tiny numbers compared to the diesel range.
The diesel range might have spread over a wide range of capacities, but the output only ranged from 90-120PS when it was introduced, with the 1.3 at 90PS, the 1.7 delivering 100PS and that 1.9 120PS. Those outputs would change during the Astravan's seven-year production run, with the 1.7 latterly offering 110PS and 125PS, and the 1.9 boosted to 150PS. Economy in all the diesels is good, thanks to the Astravan's light weight and slippery, aerodynamically efficient shape.
Vauxhall quoted combined consumption figures for all in excess of 50mpg, but the reality is a little bit less with mid-high 40mpg easily achievable. All were front-wheel drive and came with ABS with brakeforce distribution and electronic stability control offered optionally.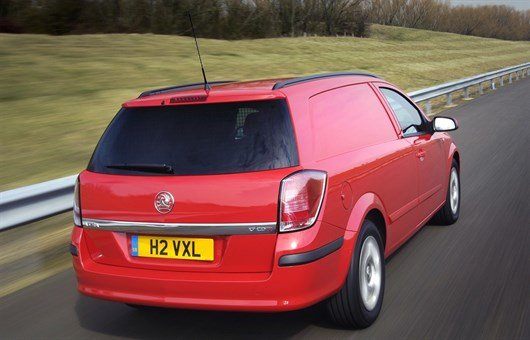 Maintenance 
The Astra has several known faults, and, unsurprisingly, they're present on its Astravan relation. The diesels can suffer from the exhaust gas recirculation system sooting up, though, thanks to the hard-driven nature of the Astravan this isn't actually as common on as it might be a mollycoddled, low-mileage family hatchback. Depending on which engine you've got, and your level of mechanical competence you can remove the EGR system and clean it yourself. A mechanic won't charge more than a few hundred pounds to do so, if you're not inclined or able.
The gearboxes are known to be weak, the bearings failing and there being problems with the dual mass flywheel. Both are more obvious on the more powerful models, where the torque output puts more stress on the gearbox, it not unusual to have Astravans to have gone though several gearboxes, replacements known to be required within 40,000 miles If it needs a new gearbox you could be looking at a bill in excess of £1500, especially if the dual mass flywheel has gone, too. Do shop around, as there are plenty of specialists that can do it cheaper, and reconditioned gearboxes, it such a known problem the gearbox can almost be consider a consumable.
Many unscrupulous sellers bypass warning lights to hide problems
There are countless Vauxhall dealerships out there, and plenty of independent knowledgeable specialists as a result, making servicing cheap. Don't expect to pay more than a £150-£220 for a service, with consumables like brakes pads, tyres and filters all being readily available and cheap. Cambelts need changing on the 1.7 CDTI every 60,000 miles and will cost in the region of £250-£350.
Tim Harrison, from Fixmyvauxhall.com says it's always worth plugging it into a diagnostics machine before buying. He charges around £40-£50 to do so, saying that many unscrupulous sellers bypass warning lights to hide problems. Harrison also suggests checking the fuse box behind the passenger-side headlight to make sure the cover is securely fixed, and not broken, as if it's loose or damaged water can get in and you're looking at around £400 for any repairs. A new cover costs around £10. 
Pricing
Vauxhall always offered keen pricing on the Astravan, and that makes it a relative bargain today. Prices start at around £1500 for the oldest, higher mileage models, rising to around £8000 for those Astravans still young and well-looked after enough to still be in Vauxhall's official dealer network. 
Unlike most commercial vehicles you'll not find white being the only real colour choice. Astravan buyers made the most of its good looks by choosing from a broader colour palate, with plenty of red, black and even metallic painted Astravans in the classifieds. Those Sportive models look particularly smart, overcoming some of the practical compromises for their usefulness as a sharp, classy-looking advertisement for your business. None will be within warranty anymore, but 20,000 mile service intervals and huge competition among garages will keep running costs very sensible.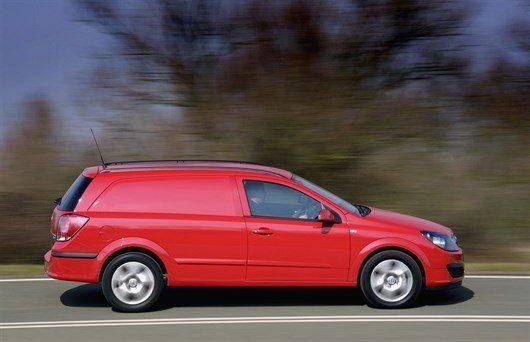 What we said
"Outright practicality is not the Astravan's forte, but it is well thought out and useful. The rear tailgate is hinged at the top and swings up high to leave a large opening into the load area. This tailgate also creates a handy shelter from the elements when reaching into the load bay or working out the back.
"One upside of the Astravan's more compact dimensions is it can be kept in a standard home garage. This makes it less likely you'll need to unload every last tool from the vehicle at night."
Read the full Vauxhall Astravan review
What to watch
Check underneath for signs of corrosion. The bodywork should be good (though check the sills and wheelarches carefully) but the suspension arms are prone to rusting. Any serious body rot points to poor accident damage or abuse.
Before buying ask that it's plugged in to a diagnostics machine to check for any faults, doing so will show up any issues that unscrupulous sellers are trying to hide.
If the gearstick is difficult to shift through its gate then there's an issue with the main gearbox bearing. It's tricky to get at to repair, so you could be looking at a bill in excess of £500.
Listen for any whining on gears, if there's any noise, or chattering then it points to problems with the dual mass flywheel. Again, it's not an inexpensive job, it likely to cost upwards of £600 for a repair.
Check the fuse box behind the passenger side headlight. If the cover is broken or fitted incorrectly then water will have gotten into the fusebox. Any damage and it'll cost you £400.
Look out for the option pack equipped examples, these add a lot of practicality, though don't pay over the odds for them, Astravan buyers tended to specify their vehicles well so there's plenty of choice out there.
Check the alternator is working properly, a replacement can cost as much as £300.
Check the operation of the windscreen wipers as the linkage is a known weak point thanks to excessive wear. If they judder or knock the linkages will need replacing.   
The Astravan sells on its good looks and its desirable, car-like driving character over any pretence of huge load carrying capacity. In comparison to its far more practical rivals it's undeniably compromised, but it remains appealing despite this. Not a van for short, frequent short deliveries, and more of a long-haul proposition, your drivers will thank you for its car-like refinement and equipment and comfort.
Inexpensive to run, the weak gearboxes - particularly on higher-output engines - can be problematic, but keep an eye out for early signs and costs should be manageable, and there are legions of specialists able to replace and refurbish. A smart van, that's got something of a cult following, it's not difficult to see why, and with so many sold there's plenty of choice out there at prices to suit every pocket. 
Looking for more used van buying guides? Click here
Comments
Author

Kyle Fortune
Latest
Save 12% on GAP Insurance
Use HJ21 to save on an ALA policy
See offer