Used Van Buying Guide: Volkswagen Caddy 2010-2015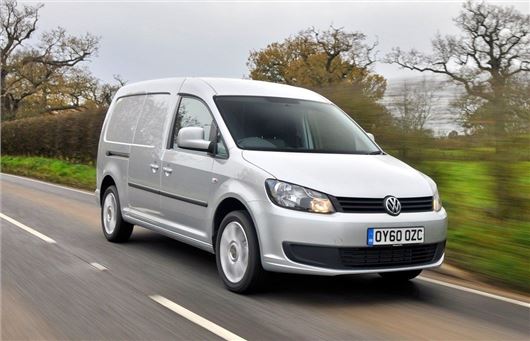 The Volkswagen Caddy was originally introduced as a small pick-up way back in 1979, but in 1996 it became a light van based on the floorpan of the Polo. The Caddy as we know it today, dubbed Typ 2K, arrived in 2004 and has developed into a proper, purpose-built and designed small van.
As with its rivals the Caddy can be had in a vast array of Volkswagen-supplied, and specialist-built permeations, from the basic panel van with access via the asymmetric rear doors and standard single-sided sliding door, to longer Maxi versions, Maxi Kombi crew versions as well as a Maxi Life passenger carrying model for families and taxi firms alike.  
In 2010 the Caddy underwent a thorough overhaul with sharper styling, an updated interior and revisions to the engine line-up. The overhaul couldn't address all of the Caddy's shortcomings, the loadspace in the rear remained as before, being a touch narrower than the best of its rivals, requiring a Euro pallet to be loaded lengthways rather than widthways. Likewise, access to that cargo area isn't quite as generous as some, the sliding side doors only opening 700mm while the roof height trails the best of its competition, too. 
Where the Caddy has always had an edge over its contemporaries is on sheer appeal. Rightly or wrongly, the VW badge on its bonnet gives the Caddy some gravitas over its more workaday rivals, that traditionally meaning higher initial purchase prices, but also resulting in higher retained values. 
Engines
From 2010 onwards, the Caddy benefitted from Volkswagen's impressive turbodiesel engines, in 1.6 and 2.0-litre capacities. The 1.6-litre TDI comes with outputs of 75PS and 102PS, the lower output model having 225Nm of torque and the higher power versions increasing that to 250Nm.
The 2.0-litre TDI delivers either 110PS or 140PS, the 110PS version having 280Nm of torque, it only offered with VW's 4Motion four-wheel drive system. The most common 140PS version ups that torque to 320Nm, making lighter work of any load, and helping with its 1.5 tonne towing (braked trailer) capacity.
The smaller 1.6-litre TDi came with either a five-speed manual or a DSG automatic, the 2.0-litre TDI gaining an extra gear in with the manual and also offered with the DSG automatic. A non-diesel Caddy was offered with a 2.0-litre natural gas four-cylinder engine with 109PS and 160Nm, but few were sold in the UK.
Those looking for maximum MPG should seek out the 75PS 1.6 TDI BlueMotion models, these were able to offer an official 53.3mpg and CO2 emissions of 139g/km, though even the worst official advertised consumption from the Caddy diesel line-up is still over 44mpg, all choices being relatively economical.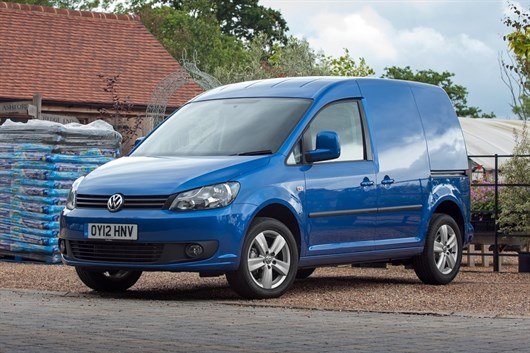 Maintenance 
Volkswagen might have traded for years on a reputation for reliability, but it's actually no better than its mainstream rivals in this regard. Indeed, Chris Leppard, Service Manager from VW specialists Volks Autos describes them as: "generally good vans, with a few known problems". Most of these are centred around the EGR (Exhaust Gas Recirculation) valves, which have a tendency to fail, and if they do you'll be looking at a bill in the region of £800-900. Leppard says the Caddy will go into limp mode if they're causing trouble, the software for the ECU needing an update after the EGR is replaced, too. 
Like the EGR faults the Caddy is also known for problems with its fuel injectors. They're prone to failing, and if they do it's an expensive fix. Buy direct from Volkswagen and you'll be looking at a bill anywhere from £2000-£3000 to replace them all. It's a false economy replacing a single one. Aftermarket, original equipment injectors can be sourced and will save you about a third over official parts, but it's still a pricey fix should it need doing. 
Water pumps are also another common weak point in the Caddy. Most garages replace the water pump as a matter of course when doing a cam belt change, combined it costing around £400 to do so. It's less common on newer pumps, so try non-Volkswagen stock, as often they'll be old stock items and can fail quickly after being replaced.
Shock absorbers at the front are prone to leaking, a new pair costing about £380, while the rears come in at about £220. Servicing is typically £230 for a major service, or about half that for a minor service. Front pads will cost just under £100, add discs to that and you'll double that, so running costs, any problems aside, are reasonable.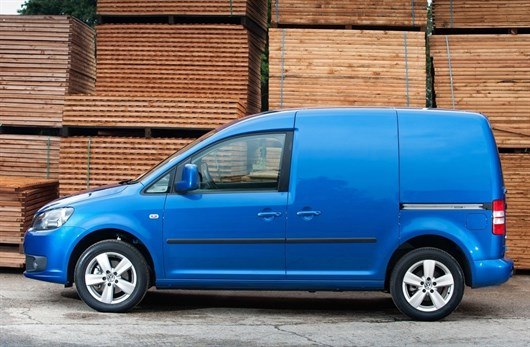 Pricing
A 2010 Caddy will start at around £3500. Maxis don't add a huge premium over the standard Caddy, though expect to pay a few hundred pounds more for one if you need the extra capacity it brings.
Crew cabs (Kombis) are rarer and, given their greater usefulness to some, command more money, that helped too by their rarity. Don't be surprised to find lots of Caddys in light blue, British Gas having run fleets of Volkswagen's small van and there are plenty now out there in private hands.
Mileages on Caddys in the classifieds between £4000-£6000 vary wildly, don't be afraid of higher mileage examples, indeed, short drop vehicles with lower mileages may well have lead harder lives. Look out for a good, complete service history and desirable options like the + pack that brings a full height bulkhead, and the electric pack that adds electric windows.
The 1.6-litre 102PS engine absolutely dominates the bigger Caddy Maxi (the 75PS version being the pick with the regular Caddy) in the classifieds, it no poor relation to the 2.0-litre TDI. If you're after a 4Motion you'll be in for a search, they're rare - at the time of writing this we could only find one for sale in the UK - and that means a premium.    
To find the latest deals, visit: Honest John Vans For Sale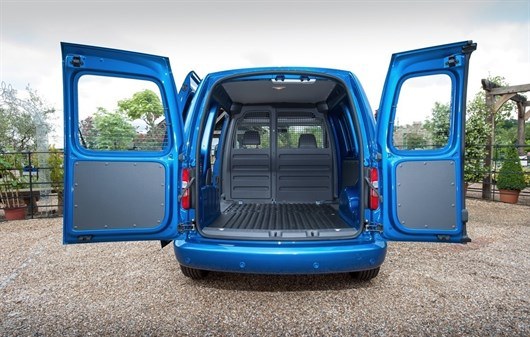 What we said 
"Despite the modest power figures, the more powerful 1.6 TDI engine is surprisingly quick in the Caddy, helped by 250Nm of torque. It still only has a five-speed gearbox, but it's easy to hustle the Caddy along if you need to. It will happily sit at 70mph on the motorway with very little noise, making it ideal for longer haul work."
"In town the Caddy is ideal thanks to its impressive maneuverability. It has a turning circle of 11.1m, while the extra length of the Caddy Maxi's wheelbase increases its turning circle to 12.2m. Another plus is that ESP comes as standard on all models." 
What to watch
Look out for Caddys with optional C20+ packs, they bring a proper full-height bulkhead inside, opaque rear glass on the back doors and heavier duty suspension.


Another option worth seeking out is the Electric Pack, it adding electric windows and mirrors for convenience.


Ask if the water pump has been replaced recently, they're prone to failing. If it's using a lot of coolant on longer runs it's on its way out.


DSG automatic transmissions don't have the best reputation for reliability, check it's been serviced properly, as a replacement can cost as much as £6000.


If the ABS light is illuminated on the dash then you'll be looking at a new ABS pump. They're known to fail, and cost about £600 to be repaired. 


Check the shock absorbers for leaks - particularly the front ones - not a hugely expensive replacement, but worth haggling over if there are any signs of leaking.


If it splutters or goes to reduced power limp home mode then it could be the fuel injectors. They're known to fail, and expensive to fix. Ask if they've ever been replaced.


The EGR (Exhaust Gas Recirculation) valves are a known weak point, it'll go to low power mode if they're failing. Again, it's worth asking if they've ever been replaced, as if they do you'll be looking at a bill just shy of £1000.  
A classy, well specified, fine driving van, though for all its status it's not quite as useful as its competition when it comes to both the carrying capacity and payload on offer, or the access to it. There are a few well-known faults, too, but buy wisely and the Caddy has a lot to offer, though you might be better served by a Ford Transit Connect in the long run.  
Looking for more used van buying guides? Click here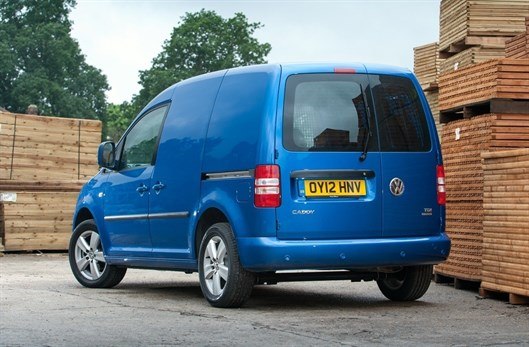 Comments
Author

Kyle Fortune
Latest