Video: Top 5 things you didn't know about the Ford Transit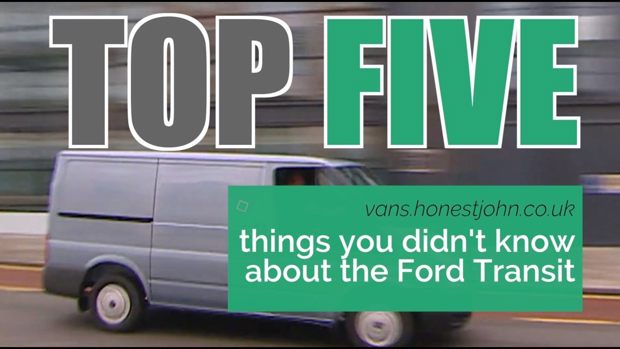 Believe it or not, the Ford Transit has been around since 1965 - meaning it celebrated its 50th birthday in 2015.
Anything that old is bound to have a few secrets hidden up its sleeve, so we did some digging – here are five things you probably didn't know about the Transit.
If you're still hungry for weird facts about the Ford Transit, don't panic – we have five more in this gallery.
And if you still want yet more bizarre oddness from the Ford Motor Company, how about 10 classic Ford Transit variants - one of which is shaped like a Pepsi can.  
WIN: Got something to say about your van? Tell us and win one of three iPads