Nissan Navara chassis corrosion – what you need to know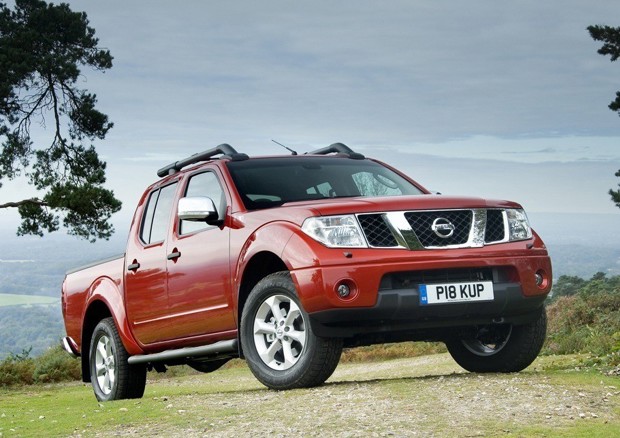 The Nissan Navara has been making headlines in recent weeks, with owners claiming that the pick-up is prone to snapping in half due to chassis corrosion.
Nissan has admitted that there is a chassis rust issue with the Navara, but the problem is limited to a small number of D40 models - built between 2005 - 2008. However owners who have contacted Honest John Vans say the problem is much bigger than Nissan is willing to admit and are calling for a national recall.
So, what is going wrong with the Navara exactly?
The issue concerns corrosion on the chassis and can result in the vehicle's underpinnings cracking and eventually breaking the vehicle in two if left untreated. Nissan says the problem is with D40 Navaras built between 2005 – 2008, but is limited to a very small number of models. Owners, however, claim that the issue is much larger and says that Nissan has been aware of it for over a year. Nissan denies this.
What is Nissan doing about it?
As you can imagine, this has made a lot of Navara owners rather worried. There are thought to be 35,000 D40 Navaras on the road and many of them are used for towing and carrying heavy loads. Any weakness in the chassis will cause a major problem. 
Nissan is offering free and independent inspections for all D40 models and, where there is a chassis issue, providing repairs or discounts and part exchanges against a new Navara. Nissan is keen to stress that this issue is limited to a small number of pick-ups and many vehicles have been checked and no issue found. 
What do owners say? 
Owners who have contacted Honest John Vans are angry, but we haven't heard from any who have actually experienced chassis corrosion issues. A Facebook group for owners has been set up and there is also talk of legal action being taken on behalf of owners. If you have experienced chassis corrosion or a snapped chassis then you should contact Nissan immediately. You can also tell us about it via Ask. 
I'm worried about my Navara, what should I do? 
If you own a Navara D40 built between 2005 - 2008 then you should contact Nissan's Care team on 0330 123 123. They will organise an independent inspection of your vehicle and then discuss the options should any problems be found. Nissan says it is backing customers through this, even though the affected vehicles are up to 12 years old.
There is no official recall, however, and Nissan states that 'as long as these vehicles are properly maintained, serviced and MOT'd they are safe to drive'.