Thousands of van drivers fined after confusion over loading bays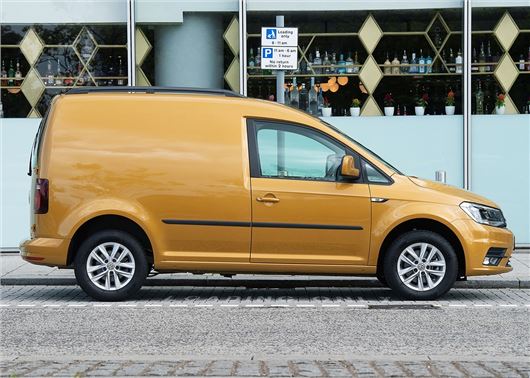 Published 23 August 2019
Record numbers of van drivers are being hit with parking fines because they do not understand loading bay rules. 
The number of penalty charge notices (PCNs) issued by councils for incorrect use of loading bays has increased by 10 per cent year-on-year, with 13,000 being issued in 2018.  
The research by Volkswagen Commercial Vehicles claims that confusion has forced van drivers to spend £1.7 million on loading bay fines over the past three years.
The data, obtained via Freedom of Information requests sent to 51 councils in the UK, found that Glasgow hit van drivers with the highest number of loading bay PCNs, with 106,752 being issued over the past three years (2015 - 2018). 
Legally, van drivers are allowed to stop at a loading bay to drop off or collect goods, but many bays are subject to time restrictions that vary from council to council. If a van is left unattended, it needs to be clear (through the use of a sign, for example) that goods are being loaded and unloaded.
Drivers are urged to check the terms and conditions of the loading bay rules, which should be clearly displayed on a sign and/or via road markings. 
Loading bay signs should show the hours when the time restrictions are in place and be clearly visible. A loading bay cannot be used for collecting or dropping off passengers. Additionally, drivers are not permitted to stop in a loading bay without loading or unloading or to use it to wait for parking.
Top 10 loading bay parking ticket hotspots
| | |
| --- | --- |
| Council | Total number of PCNs issued for offence code 'stopping / parking in loading bay' over the last three years (2015 – 2018) |
| Glasgow | 106,752 |
| Manchester | 39,125 |
| Haringey (London) | 30,869 |
| Bristol | 27,749 |
| Liverpool | 15,567 |
| Nottingham | 14,435 |
| Leicester | 13,234 |
| Newham (London) | 11,544 |
| Camden (London) | 8799 |
| Barnet (London) | 7177 |
Comments
Author

Dan Powell
Latest