Morris JE electric van features on the BBC's Travel Show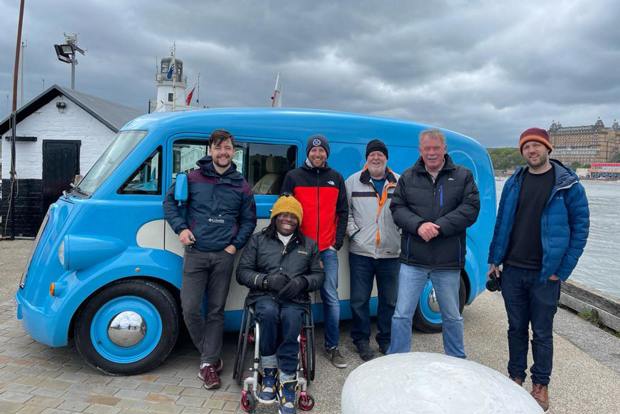 An all-electric Morris JE van has toured the UK as part of the BBC Travel Show's 'Road to Recovery' series. In the four-part programme, the modern interpretation of a classic British van toured the UK in a bid to bolster domestic tourism in the wake of the pandemic.

Unveiled in November 2019, the Morris JE is described by the brand as a 'classic reimagining' of the Morris J-Type of the 1950s. It'll have an advertised range of around 200 miles and will be priced in the region of £60,000 when production starts next year.

The van was fitted with hand controls to allow the show's presenter and former Paralympian, Ade Adepitan, to drive the vehicle through England and Scotland. Presenters Lucy Hedges and Christa Larwood took over for tours of Wales and Northern Ireland.

The show aired on the BBC News Channel and BBC World News in June and July 2021, and it's now available to watch on the iPlayer.