Nissan launches new Townstar small van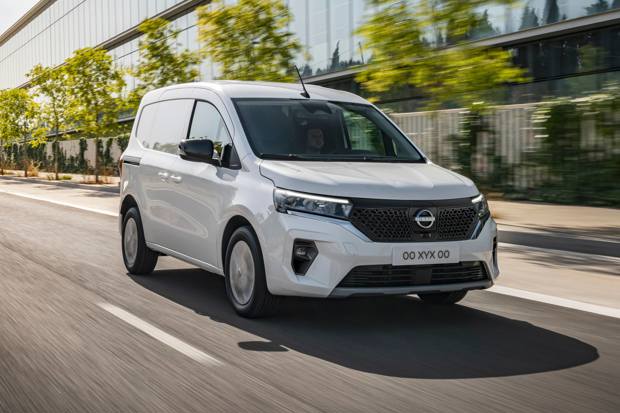 Nissan has unveiled the new Townstar small van. The Ford Transit Connect rival will reach showrooms in 2022 and be offered with petrol or electric powertrains. Prices are expected to start in the region of £15,000 before VAT.
The new Townstar panel van is based on the same mechanical platform as the 2022 Renault Kangoo and Mercedes-Benz Citan but benefits from Nissan's five-year/100,000-mile warranty. The Townstar replaces the electric e-NV200 and the diesel NV250. 
Unlike its key small van rivals, the Nissan Townstar is limited to petrol or electric power only. The electric Townstar produces 122PS and 245Nm of torque, while its 44kWh battery covers up to 177 miles on a single charge - a figure that's 43 per cent better than the old e-NV200, says Nissan.
The electric Townstar can be charged from zero to 80 per cent in 42 minutes when hooked up to a public 75kW DC rapid charger. A full battery charge home wallbox will take around seven hours. The battery is covered by an eight-year/100,000-mile warranty.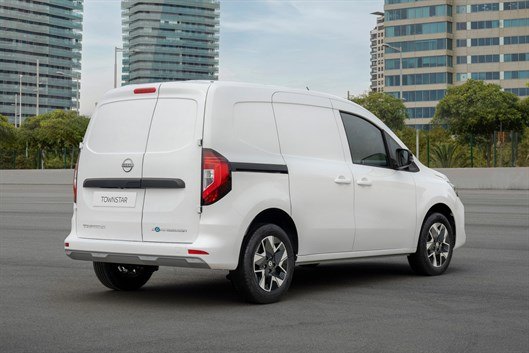 There is no diesel engine in the Townstar line-up. Instead, buyers get the option of a 1.3-litre turbocharged petrol engine that produces 130PS and 240Nm of torque. Nissan hasn't released any fuel economy figures for the petrol Townstar but it is unlikely to get anywhere near the 50mpg+ its diesel rivals offer.
Nissan is expected to offer the Townstar in two load lengths - L1 and L2. The largest versions of the van will offer 4.3 cubic metres of load space, which will carry two Euro pallets weighing a total of 800kg. Both the electric and petrol vans will tow 1500kg, according to Nissan.   
LED headlights, touchscreen navigation and a wireless phone charger pad will all be offered. The electric Townstar will also get a digital instrument binnacle, with a 10-inch screen replacing the traditional dials. Nissan will also offer its sophisticated ProPilot system that will provide semi-autonomous driving, allowing the van to automatically follow stop-start traffic and prevent the vehicle from drifting out of its motorway lane.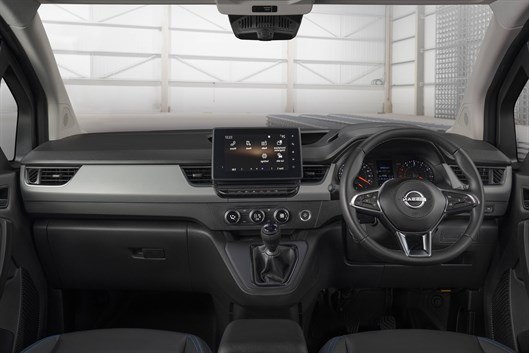 Other useful tech includes automatic city braking with pedestrian and cyclist detection, plus a 360-degree parking camera that will give the driver a bird's eye view of the van's surroundings. Apple CarPlay and Android Auto will also be available, allowing the driver to pair their mobile phone with the touchscreen display and use their favourite apps, like Spotify and Google Maps.
1
Can I get the Nissan Townstar with a diesel engine?
No, the Nissan Townstar is offered with petrol or electric power only. The petrol version is powered by a turbocharged four-cylinder 1.3-litre engine. The electric Townstar combined an electric motor and underfloor battery pack to provide 245Nm of torque and a maximum range of 177 miles.
2
Has Nissan ended the sale of the e-NV200 electric van?
The Nissan e-NV200 has been replaced with the Townstar van. Dealers will continue to sell new e-NV200 models in 2021 but the van will be phased out completely by 2022.
3
What is the range of the Nissan Townstar?
Nissan says the Townstar electric van will travel up to 177 miles on a full charge. 
Ask HJ
Are there grants for electric vans?
Are there grants for an electric Renault Kangoo Maxi?
The plug-in vehicle grant will pay for 20% of the purchase price for a new electric van, up to a maximum of £8000. If you live in London, you may be able to claim an additional £6000 off the price of a new electric van when you trade-in your old one: https://vans.honestjohn.co.uk/ulez-van-checker-will-you-have-to-pay-the-low-emissions-charge/#claim-up-to-gbp6000-as-part-of-the-ulez-scrappage-scheme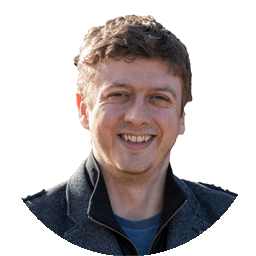 More Questions
Ask HJ
Is there an electric pick-up or tipper on the market?
I work for a Parish Council and want to replace our pick-up which is four-wheel drive (a necessity for some of our sites). The Council are keen on going electric - can you get four-wheel drive pick-ups or tipper vans that are electric?
Thank you for your question. The Volkswagen Crafter and Mercedes-Benz Sprinter are available as electric vans, but neither are offered with four-wheel drive. In theory, both vans could be converted to a tipper, via an approved conversion specialist. There are no electric pick-ups, as the weight and four-wheel drive limit the range and effectiveness of the battery pack. Obviously, this will change in the next few years, but I think your options will be limited to a diesel-powered pick-up like the Nissan Navara or a tipper version of the Volkswagen Crafter.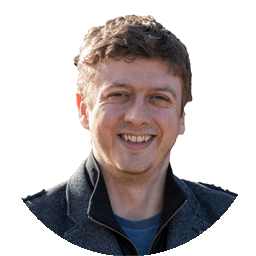 More Questions