Europcar's tips for renting a van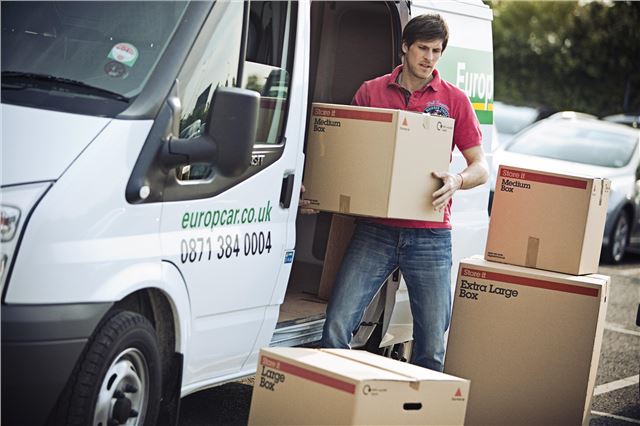 Europcar has produced top tips for loading and driving a van to celebrate its new special offer – a reduction 20% off the cost of renting a van when booked between 31 January an 31 August 2013, including the Easter period.
Van hire from Europcar starts at £18 a day and is available from 130 locations nationwide, and Europcar will deliver and collect vans if it's easier for the customer.
The top tips are split into two categories, driving and loading:
Tips for driving a van
Vans are bigger than cars - Be aware of the width, length and height of the vehicle when hiring a van, especially if you're not used to driving one

Take corners slowly - it is possible for a heavy loads to move around if you take the corner too fast

Space for corners - Remember that larger vans need more room to turn so give yourself plenty of time and space when taking corners.

Stopping distance - Remember that the larger or heavier the vehicle, the longer it takes to stop, especially in icy or wet conditions.4

Blind side - Watch out for cyclists and bikers who might be tempted to overtake on the blind side.
Tips for loading a van
Start loading your items at the front of the van and work your way to the back.

Spread the load evenly across the base, uneven loads can have a massive effect on a van's stability.

Keep all items stacked as tightly as possible to keep everything from shifting during the drive.

When loading a van, place heavy items on the floor of the vehicle, and plastic and lighter things on top of the heavier ones.

You may have to take apart things like tables and desks in order to load everything tightly and to ensure safe transport.

Be careful not to scoot or drag furniture in the van as damage may occur to sofas, table legs and dresser bottoms.

When lifting a heavy load bend your legs not your back.
Comments