Michelin announces improved winter tyres for van use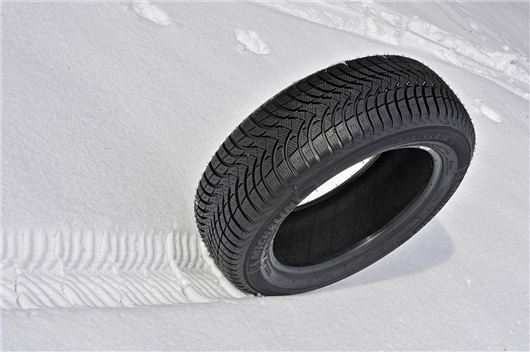 Published 02 December 2013
Driving in winter, even in fairly good conditions, is far from easy and enjoyable, but when the weather gets bad many vehicles end up out of commission entirely. That's fine if you work in an office, but if you drive a van then being on the road is all the more important – and winter tyres can help demonstrably in all conditions below seven degrees Celsius.  
There's been plenty of reporting on the benefits of winter tyres for cars, but they're also available for vans – and Michelin has revised its Agilis line of winter van tyres for 2013, with the aim of improving value for money without impacting on cold weather performance.
The new Agilis Alpin offers a 25% improvement in traction on snow compared to the previous Agilis, but with the benefit of 20% more mileage before a tyre change is needed, according  to Michelin. Additionally the tread pattern has been modified to give a larger contact page and consequently better grip.
Being a cold weather tyre, the Agilis Alpin has sipes to improve traction in snow. These small grooves trap snow and provide a 'snowball' effect – snow grips better to snow than it does to rubber. These sipes offer better traction on fresh snow, compacted snow and even on ice as opposed to an all-season tyre or a warm weather tyre.
Michelin Agilis Alpin tyres are available to order now. Prices vary depending on tyre size and distributor. 
Comments
Author

John Slavin
Latest