Clean air zones to hammer used van prices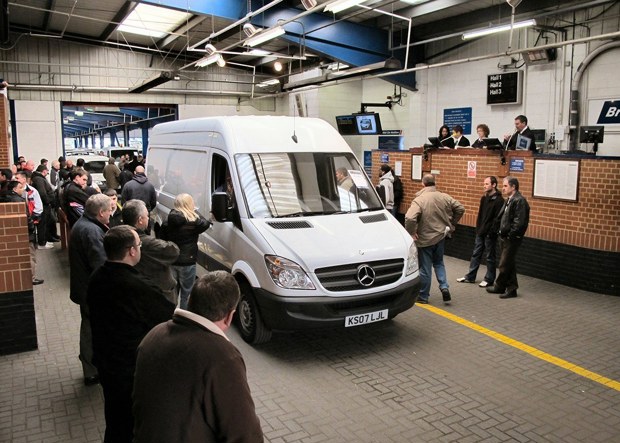 The introduction of urban pollution charges for older diesel vans will cause considerable damage to used values, according to market commentators.
The warning follows the news that the London Mayor, Sadiq Khan, is extending the city's Ultra-Low Emission Zone to the North and South circular roads in 2021. As a result, thousands of van drivers will be forced to pay a £12.50 daily charge to enter parts of Greater London.
"As you might expect, dealers are already adjusting their part-exchange values for Euro5 vans," warns Stephen Latham of the van and truck division at the National Franchised Dealers association.
"There will be the inevitable knee-jerk reaction as values drop across the board. At this stage it isn't clear how far prices they will tumble, but many will be out of pocket. The situation in London is made all the more difficult by the 24/7 nature of the ULEZ. There is no incentive for drivers to adjust their hours and cut congestion. For small businesses who run Euro5 vans there will be no escape from the fees, unless they invest heavily in new vehicles."
Businesses and residents based within the new ULEZ boundaries will not get a discount or exemption from the daily fee. The RAC Foundation claims there are around 1.2 million non-compliant vehicles registered in Greater London alone.
It's believed that in the run-up to enforcement of the zones, used diesel vans that conform to Euro6 regulations will become more valuable, while Euro5 and earlier models will become difficult to sell and worth much less. 
"It's going to come as a short, sharp shock to a lot of people"
From 2020, Birmingham City Council proposes to charge van drivers up to £10 per day to enter the city centre. Four other cities – Nottingham, Derby, Leeds and Southampton – are in the process of drafting clean air zones with penalties for diesels that don't meet Euro6.
"It's going to come as a short, sharp shock to a lot of people. You'll have used van traders that will go out of business or will have to change what they're buying and selling to keep up," predicts Andy Picton, chief commercial vehicle editor at Glass's.
"Values are going to drop pretty sharply for anything pre-Euro6. The stock in the used market will still be Euro5, but who's going to want a lot of that? In the meantime, they'll get some Euro6 vans, which used buyers will have to pay a premium for.
"While large companies will be able to shuffle their fleets to ensure their oldest vehicles are operated away from urban centers, small businesses and sole traders will have no such luxury. Many will be faced with a difficult choice of limiting their reach - by avoiding places like London and Birmingham - or passing on the cost to their customers."