Volkswagen eCrafter (2019–)
Last updated 10 September 2018
If you've never driven an electric van then the eCrafter will be a great place to start. It's comfortable, driver-friendly and packed with lots of useful tech that will transform even the most-timid of drivers into a confident and capable large van pro.
The electric motor is the star of the show, with its silent operation delivering 136PS to the front-wheels via a single speed gearbox. Torque (all 290Nm of it) is instant, which means a fully laden eCrafter will whizz away with impressive gusto.
However, while packed with low-gear pull, the eCrafter is occasionally too quiet for its own good. Indeed, venture through a busy town centre and it won't be long before a pedestrian will wander out in front, simply because they never hear you coming. 
On the road the electric Crafter does everything that you'd expect of the diesel-powered van, but there is some notable weight with the largest 4.2 tonne versions requiring respect and patience when it comes to corners and breaking. Front-end grip is generally fine, but the body does have a tendency to lean a little more than expected. Acceleration will fizzle out once you pass 40mph too, with all versions restricted to a top speed of 56mph. 
Unlike its rivals, you don't get a baffling array of driving modes. Instead, you simply hop in, switch on and drive away. The battery charge level is displayed on the instrument binnacle, while the touchscreen infotainment system provides a detailed snapshot of exactly how far the van will travel on a single charge.
Like many electric vans the eCrafter uses regenerative braking that tops up the battery as you lift off the accelerator, to top up the battery and add valuable miles to the range. The system itself is completely automatic, which means you don't have to play around with different settings to get the most out of it.
Given that the eCrafter is pitched at delivery companies, it perhaps shouldn't come as a surprise to see that Volkswagen has packed lots of computerised driver help into its large van.
Standard features include parking sensors, a rearview camera and automatic emergency breaking. A hands free parallel parking system is also available, along with Volkswagen's latest touchscreen navigation with voice control and mobile phone connectivity.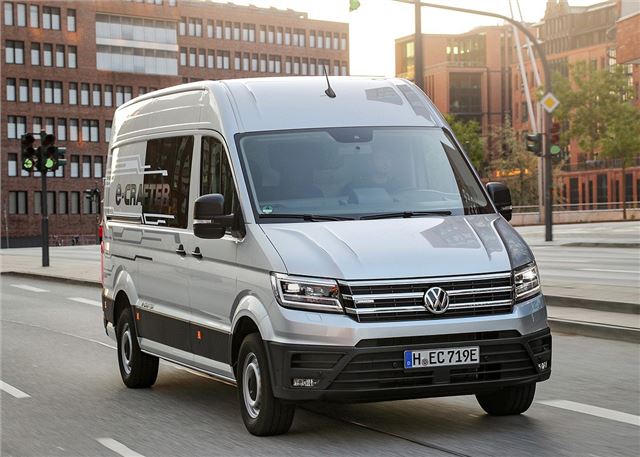 Also consider...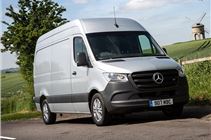 Mercedes-Benz Sprinter 2018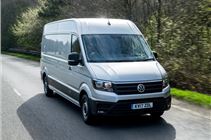 Volkswagen Crafter 2017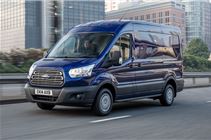 Ford Transit 2014