Can you drive an electric van above 3500kg with a normal licence?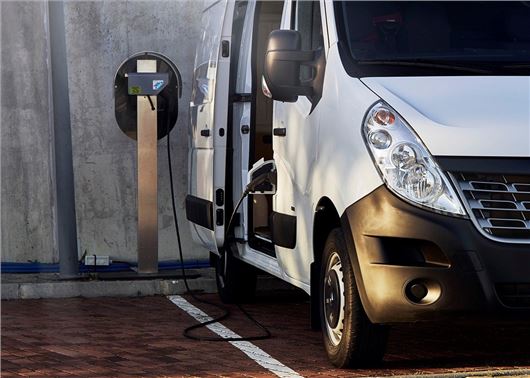 The Government has approved a change to driving licence legislation designed to make it easier for people to use electric vans. The new rule came into force on 24 July 2018 after a consultation a year earlier and is designed to make it easier for manufacturers to sell alternative fuel vans in the UK and take the hassle out of applying for more complex licences.
Essentially, it means van operators can drive a heavier-than-normal van with a conventional driving licence – providing it's powered by something other than petrol or diesel. It isn't quite that straightforward, though, and there are some rules to go with the new legislation.  
What does the new legislation mean?  
Motorists with a Category B licence – the conventional type you get when you pass your car driving test – are already allowed to drive most normal vans that weigh no more than 3500kg; however, the new legislation allows Category B licence holders to drive alternative fuel vans that weigh up to 4250kg.
Normally, motorists are required to obtain a Category C licence – i.e. an HGV licence – if they want to drive a vehicle that weighs more than 3500kg, and they also have to get a medical assessment. The new legislation means you don't have to do that with vans that fall into this particular category.
What types of vans does the new legislation refer to? 
The Department for Transport (DfT), which is responsible for the legislation, stipulates that alternative fuel vans must be powered by "electricity, natural gas, biogas or hydrogen or [a combination of] hydrogen and electricity". Basically, the new legislation applies to vans that are not powered by petrol or diesel and weigh between 3500 and 4250kg.
The point is that the batteries that power electric vehicles are heavy, so it's often difficult for manufacturers to fit them to LCVs and keep the weight beneath the traditional 3500kg level. They also need to factor in an acceptable amount of weight allowance for carrying cargo.
Is a normal driving licence all I need?
No, there are some conditions. Category B licence holders are not automatically allowed to drive the vehicles in question. Before they can get behind the wheel of a heavier alternative fuel van, they must first complete a minimum of five hours' training at the helm of such a vehicle with a registered instructor.
The rules also state that the van has to be driven for the purpose of transporting goods and only within the territory of Great Britain (England, Scotland and Wales – but not Northern Ireland). You're also not allowed to tow a trailer. 
According to the DfT, the five hours' training will be administered by the National Register of LGV Instructors (NRLI) or the National Vocational Driving Instructors Register (NVDI), both of which represent registered HGV driving instructors.
However, the Government has yet to issue any information about what the training will consist of or, other than contacting the aforementioned organisations, how to arrange it. Honest John Vans spoke to both the NRLI and the NVDI, neither of which could provide any information, and the Government's own bodies – the DfT, the DVSA and the Office for Low Emission Vehicles – couldn't help, either.
The DfT said that anyone caught driving an alternative fuel van who has a standard Category B licence but has not completed the training or flouts the other rules could be subject to a level three fine of £1000.
Comments
Author

Jack Carfrae
Latest
Save 12% on GAP Insurance
Use HJ21 to save on an ALA policy
See offer