Our Vans: Ford Transit Connect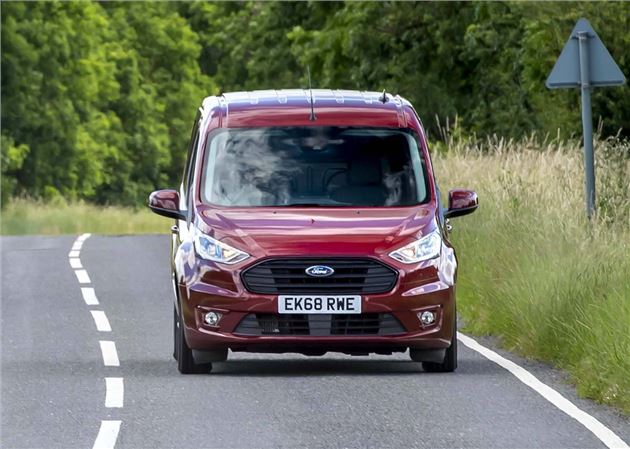 28 June 2019: Is the Ford Transit Connect the best small cargo van?
The Details
| | |
| --- | --- |
| Current mileage | 3014 |
| Claimed economy | 56.5mpg |
| Actual economy | 50.0mpg |
The small van market is a highly competitive one in the UK, but the Transit Connect has more than enough quality to force its way to the front of the pack. In our opinion, it's one of the best small vans you can get. 
A bold claim? Well, despite its box-like design, the Transit Connect doesn't drive or feel like a commercial vehicle at all. Far from it, this likeable small van has the refinement and comfort of a large family car, while its padded and wide seats are among the most comfortable we've ever experienced in a commercial vehicle of this size. 
Over the past three months we've covered 3000 miles in the Ford and we can't think of a single occasion where we have felt a twinge of muscle ache or cramp. The firm but smooth ride quality and low levels of road and engine noise are also excellent, which means you generally arrive at your destination fresh and ready for a full day's work.
The Transit Connect's running costs might not be anywhere near the Vauxhall Combo's advertised 67mpg, but you will got near 50mpg with a moderate load, while unladen the Ford will get extremely close to its official rating. And what this van lacks in economy, it more than makes up for in road handling. In short, it's brilliant fun to drive.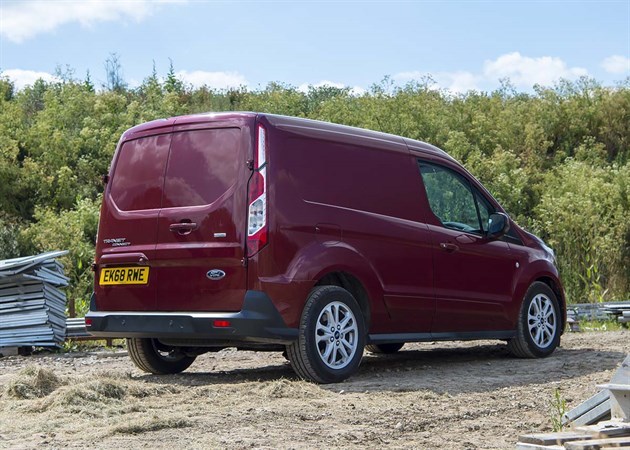 At the business end of things, our Transit Connect will carry payloads weighing a maximum of 718kg. Our van is an L1 (short wheelbase) model and this means it provides 2.9 cubic metres, which is good for a single Euro pallet. However, if you work in the building trade, we'd recommend adding the optional loading hatch, as this expands the van's load length from 1786mm to 3000mm. 
As with fuel economy, the Ford can't match its rivals from Vauxhall, Citroen or Peugeot for outright load space. The short wheelbase version of the Citroen Berlingo, for example, measures 4.4 metres in length (the same as the Ford) but will carry two Euro pallets and also get the option of an overload warning system that'll alert the driver if they near the van's load limit. That said, you can specify the Transit Connect in L2 (long wheelbase) form and this van will easily carry two Euro pallets. It'll also expand the gross payload to 865kg. 
However, while some operators will take issue with the limitations of the L1 version of the Transit Connect, we think it strikes a good balance between road handling, running costs and practicality. We also think it's one of the most stylish small vans on sale right now. 
If outright loadspace is paramount, then you might be better off with one of Transit Connect's rivals, but if you're a small business operator or soletrader who wants a sharp van that is fun to drive, while portraying a smart professional image, then Ford's small van is one that's certainly worth considering. 
« Earlier: Petrol vs diesel - which is best in the Transit Connect?