Used Van Buying Guide: Berlingo 2008-2016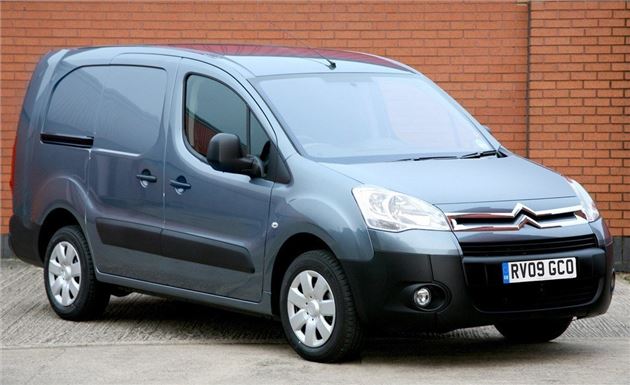 In This Guide
Berlingo Essentials
Cheap to buy, inexpensive to run and easy to use, the second-generation Citroen Berlingo is a brilliant budget van. It's been a huge success for Citroen in the UK and this means you do not need to look very hard to find the best used Berlingo vans for sale.     
With a payload capacity spanning from 596-1000kg and load volume of 3.3 to 3.7 cubic metres, the Berlingo was offered initially in L1 short wheelbase specification, though only a few months after it was introduced an L2 specification with a 250mm longer loadspace added some carrying capacity to the range.
Trim levels start with the entry-level through LX, Enterprise and XTR+, that latter coming with heavy duty suspension with a 30mm increase in height and a limited-slip differential to give it more rugged capability on less than perfect surfaces.
For added passenger space the Berlingo can be had with an occasional third pew, the front seats offered in a number of configurations, including a fold forward passenger seat for longer loads. Differing bulkhead solutions are available to allow this, too, from a basic H ladder frame behind the driver's seat to half-height modular bulkheads with mesh tops to prevent small loads entering the cabin. If you need space for more workers then the Crew Cab offers a second bench seat in the back, though it does eat into the cargo space.
All trims from the 2012 facelift onwards come with ABS, electronic stability control and a height and reach variable steering wheel. A nearside sliding door was optional on entry models for a nominal £200 or so, it also possible to option one on the other side for maximum access to the loadspace. 
Engines available on a Citroen Berlingo
The Berlingo might be a small van but there's actually a sizeable choice of engines powering it, including an electric model.
The convention engine line-up comprises of a 1.6-litre petrol engine badged VTi with 90PS and 132Nm of torque, it only offered at the entry point in the line up. The bulk of the Berlingo fleet on the roads is powered by Citroen's 1.6-litre HDI diesel unit, which comes with either 75 or 90PS. The e-HDI is a micro-hybrid - little more than an engine stop-start system in reality, though beneficial to the economy, with a 61.4mpg combined consumption figure. Blue HDI models would offer 100PS output.
Citroen also offered the Berlingo as an electric or dual-fuel van, the former being limited to short urban delivery usage and little more than an experimental machine in reality. A production electric Berlingo was also offered in the 2016 Berlingo model range, though. The dual-fuel choice was a dealer-fit special, with a 59-litre LPG tank for users wanting to run it on a combination of gas or petrol, though they're unusual in the UK.
All Berlingos are front-wheel drive, though recognising the need for some boosted rough road ability the XTR+ adds heightened suspension and a limited slip differential to give it traction and ground clearance on rougher country roads or unpaved building sites.
Transmissions are typically a five-speed manual, though Citroen did offer it with a EGS6, electronically controlled transmission, which is basically a robotised six-speed manual with two pedals. When we say robotised it's more Metal Mickey in its shifts than HAL9000, it jerky enough to ensure you'll need those bulkheads to stop loads shifting about.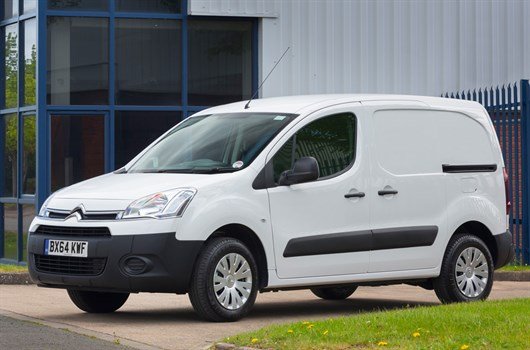 Maintenance on a Citroen Berlingo
Over time Citroen and all other van manufacturers are pushing servicing schedules ever further, but experts suggests that the Berlingo is worth visiting a garage every 12,000 miles or 12 months for an oil and filter change, any more potentially leading to damage in the long run.
A general service won't break the bank, being around £100, a larger one about double that, depending on your garage's labour rate, of course. They're fairly simple things, too, so any competent mechanic can work on them.
The only problem that mechanics see with any frequency really is water getting into the fuse box. You'll know when this happens as it lights up the instruments like a Blackpool Illuminations and more than likely won't run, either. It's a relatively straightforward fix, costing between £80-£200 to be replaced. Water gets in via a number of ways, heavy rain overcoming the channel above it, though it's not always ingress from above, some succumbing to a capillary action of moisture getting in.
As with all modern vehicles it's not unusual for it to break springs. It's an easy enough fix, and will be obvious when driving, it likely to sit low and knock on the road. With light use the brakes discs should last around 60,000 miles before they need replacing, likewise the clutch is reasonably strong, frequent replacements likely to be down to driver abuse than any fault with the Berlingo itself. The gearbox, says Sparrow, is strong, though he has seen a couple of diesel engines fail in the bottom end, though he admits it's very unusual.
Bodywork is tough, any rot likely due to poor repairs and abuse, though the sliding door catch is known to break. It's an easy, inexpensive fix that's not beyond the ability of a competent DIYer, the parts being readily available.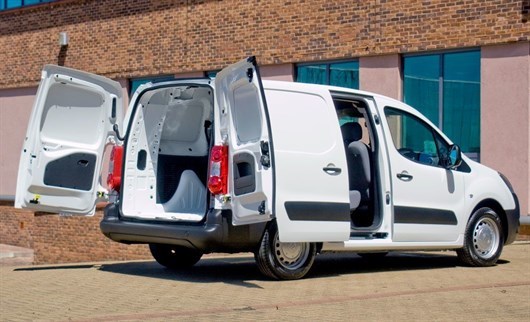 What to watch
Officially the service intervals can be as high as 15,000 miles, but we'd recommend a minimum of 12,000 miles.


Check oil levels frequently, running low on oil causes huge problems with the engine and its turbos.


Check the engine cover if you hear any rattling, it's prone to working loose and is easy enough to repair.


The fuse box is prone to water ingress, if you've any spurious lights on the dashboard check the fusebox first (though never ignore any warning lights).


Check the springs by looking underneath or listening for knocks on any drive, they're prone to breaking - and not just because many people tend to overload their vans.


Heavy wear and tear points to abuse and overloading, with so many for sale you shouldn't have to compromise on buying a used example, it'll be cheaper in the long run to spend a little extra and buy a good one.


Tyres should have even wear, any unusual wear suggests the tracking is out or worn suspension parts.


The lock catches on the rear doors are prone to breaking, it's a relatively easy fix, but check them regularly.
Looking for more used van buying guides? Click here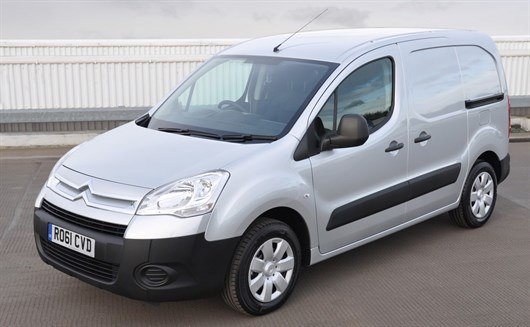 Citroen Berlingo Pricing
The oldest mk2 Berlingos are available from around £1500 in the classifieds but these will be high on mileage and low on service history. The biggest selection starts from the £2000 mark and above. There you'll find four to five year old examples, typically in excess of 120,000 miles, though you shouldn't be too concerned about high mileage vehicles - indeed lower mileage examples may have had a tougher life on short-hop deliveries.
Spend £5000 and above gets you into newer examples with less miles and owners, though you'll need closer to £6000 to get into a post-2012 facelifted model.
Spend £7000 and above to get into the vans that will still have some balance on the manufacturer's warranty on them, Citroen vans having a three-year warranty, the first two being unlimited mileage, and a five-year anti perforation warranty and two-year paint warranty.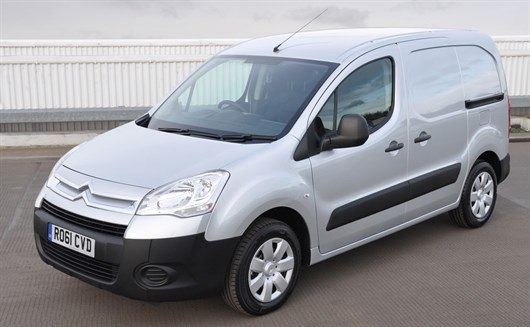 What we said
Even when loaded towards its upper limits, the Berlingo remains one of the best handling vans in its sector. It keeps body roll in check and there is little difference between the L1 and L2 models when it comes to cornering or ride comfort.
Where can I get a van history check for a Citroen Berlingo?
Many companies offer a van history data check and we'd recommend using one, even if a used car seller says this has already been carried out. Better to spend a few pounds and be safe than sorry – and checks can be carried out online, via mobile phone or by apps on tablet PCs.
| | | |
| --- | --- | --- |
|   | Single check cost | Multiple check cost |
| | | - |
| | | £29.97 (for three) |
| | | |
| --- | --- | --- |
|   | Single check cost | What you get |
| Free history check | Free | A valuation and MoT status and history |
| Basic history check | £3.99 | Whether the vehicle is stolen, exported, a write-off or scrapped. Also, the vehicle details, a valuation and MoT status and history |
| Comprehensive check | £9.99 | Everything you get in the basic check, plus whether the vehicle has outstanding finance on it |
| | | |
| --- | --- | --- |
|   | Single check cost | Multiple check cost |
| | £1.99 | - |
| | £8.99 | £14.99 (for three) |
* Sometimes we show a link with a * next to it. It means that it is an affiliate link and as a result helps HonestJohn.co.uk stay free to use. It's tracked to us and if you go through it, it can sometimes result in a payment or benefit to the site.
See also
More Van Advice