Used Van Buying Guide: Dispatch 2007-2016
In This Guide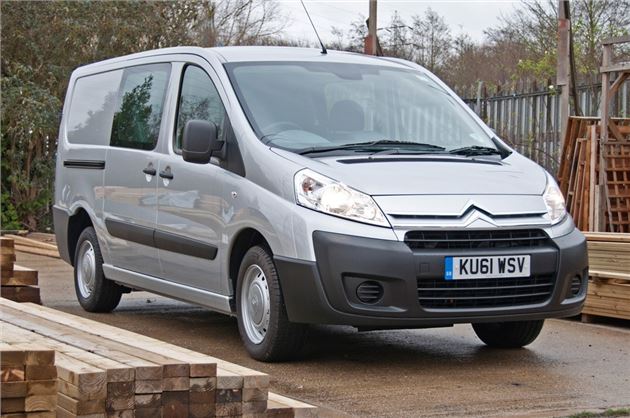 The Citroen Dispatch is a popular van and finding a reliable one without problems can be a challenge, given the huge selection of models for sale. 
Introduced in 2007, alongside its Fiat Scudo, Peugeot Expert and Toyota ProAce relations, the Dispatch got off to an excellent start, winning the International Van of the Year in 2008.
The larger cargo area in the rear is accessed by a pair of sliding doors on either or both sides, the rear doors being barndoor style as standard, or optionally offered as a single liftback. The regular panel van comes in two wheelbase lengths of with L1 being 3000mm and L2 3112mm for overall lengths of 4805mm and 5135mm respectively.
Two body heights were offered, in L2 long-wheelbase guise, these being either H1 at 1942mm or H2 at 2276mm. A full-height steel bulkhead is an optional extra on all but the Enterprise model, the Dispatch featuring a ladder-type bulkhead as standard.
With its clean sheet design Citroen could focus on van fundamentals - access and space. It offered the Dispatch with optional pneumatic rear suspension that lowered for ease of access. With it specified, the heights lower by 47mm and 72mm unloaded an in the 'normal setting' on the H1 and H2 models, lowering the load height to just 49cm. So equipped, the H1 model, the Dispatch would fit in areas with 1.9m height restrictions, like underground car parks.
Capacity for the panel vans ranged between five and seven cubic metres, with space for a Euro pallet and plenty load lashing points located on the floor. The width between the wheel arches is 1245mm, with the rear doors opening to a full 180 degrees. For more specialist solutions, Citroen offered the Dispatch as a Platform Cab for coachbuilt backs like Luton, tipper or camper conversions. 
During its near 10-year life, Citroen made a series of revisions to its popular van, improving economy, emissions and equipment. It added extended versatility to the range with the XTR+ model in 2009, a Dispatch that featured heavy duty, 30mm higher-riding suspension, revised geometry, underbody and engine protection, more aggressively treaded mud and snow Michelin tyres and a FAM limited-slip differential that hugely improved traction. XTR+ brought rugged ability without adding the complication and running costs of a fully 4x4 model, it being offered as a 2.0-litre HDI model only, in the L1/H1 panel van.
The most comprehensive revisions for the Dispatch occurred in 2012 when it had a facelift. Reduced emissions, the addition of Grip Control as an option with its four drive modes of normal, all-terrain, snow or sand, while Hill Start Assist became standard, as did the addition of a fixed speed limiter function. Visually, the 2012-onwards Dispatch is identifiable by a larger, chrome-rimmed grille and larger chevron badge that extends into the headlights.
Citroen Dispatch engines
At launch the Dispatch was equipped with a choice of 1.6 and 2.0-litre HDI turbodiesel engines. The 1.6-litre HDI was rated as having 90PS, while the 2.0-litre HDI engine was offered with either 120PS or 136PS outputs. The 1.6 HDI came with a five-speed manual as standard, the 2.0 HDI benefitting from a six-speed manual.
In 2009 Citroen added a 2.0-litre petrol engine with 140PS, it coming equipped with a five-speed manual. 2011 saw Citroen revise the diesel engine line-up, the 1.6 HDI remaining at 90PS, though the 2.0 HDI gaining 5PS for a total 125PS. Both saw revisions that improved their emissions and consumption to allow them to pass Euro5 regulations, with each also benefitting from improved torque response and output for better driveability.  
The range-topping 2.0 HDI saw its output increased to 160PS from 2012, it coming as standard with a six-speed manual, or optionally with a six-speed automatic. On later, post-2012 models official combined fuel consumption ranged from 44.1mpg to 37.2mpg the best figure relating to the 2.0 HDI 125 manual, the worst being the 2.0 HDI 160 with the six-speed automatic. The 1.6 90 HDI typically had an official consumption figure in the 42mpg region.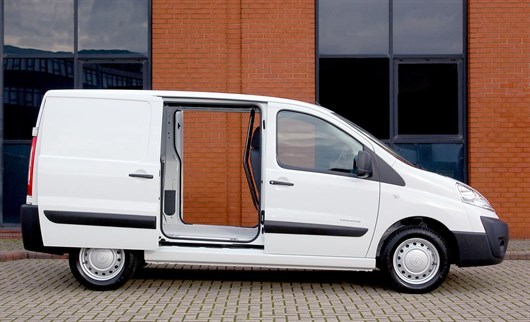 What to look out for
Ten recalls on the Government's recall site relate to the Dispatch, so be sure to check the date of any Dispatch you have against this. They encompass everything from leaking fuel, potential fire hazards to steering failure. Don't be too alarmed, this is not unusual for any vehicle.


One of the biggest issues with the Dispatch is the placement of the Electronic Control Unit (ECU). It's situated under the driver's seat, which, should the drainage holes around the front of the cab get blocked can lead to water getting under the seat and causing havoc with the electronics. Check for dampness, and clear the drain holes periodically to prevent this from happening.


Even dry that ECU is also known to throw up fault codes, these often relating to the combined fuelling relay module, replacing this often removes the spurious warnings.


The suspension can be prone to high wear, with the Dispatch known to break anti-roll bars, particularly with nine-seat Combi versions. Check the bushes, too, any wandering or knocking from underneath will point to suspension elements needing replacing. It's all relatively inexpensive, but still worth negotiating a discount, or a fix before purchasing.


Make sure the tyres have even wear, as the Dispatch is prone to being misaligned. Have it checked, and sorted, however, even properly aligned the Dispatch is known to have a healthy appetite for front tyres.


Any blowing from the exhaust should be investigated and repaired or replaced, a new exhaust costing upwards of £400.


Check the condition of the clutch, as it can wear prematurely through heavy use and abuse. Check for it slipping, feel for any judder and listen for any sounds when pulling away. If you're fitting a new clutch then you should replace the flywheel at the same time, combined this costing about £1000. The gears should engage smoothly, too, if not ask when the gearbox had its oil replaced.


The timing (cam) belt needs replacing at 100,000 miles at the latest. We'd suggest about 80,000 or every five years just to be certain. If it's not been done, have it done before buying, or negotiate a discount of around £400 to pay for it.


The sliding doors can stick, check the operation of both sides, as if they're not smooth they'll need some attention to repair, with new rollers and slides.
Looking for more used van buying guides? Click here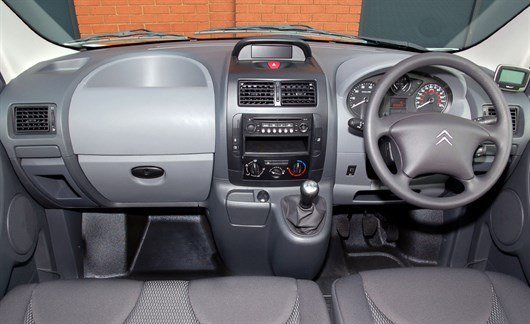 Where can I get a history check for a Citroen Dispatch van?
Lots of companies offer a van history data check and we'd recommend using one, even if the seller says this has already been carried out. Better to spend a few pounds and be safe than sorry – and checks can be carried out online, via mobile phone or by apps on tablet PCs.
| | | |
| --- | --- | --- |
|   | Single check cost | Multiple check cost |
| Basic check | £9.99 | - |
| Full history check | £14.99 | Five checks for £29.97 (£24.99 for RAC members) |
| | | |
| --- | --- | --- |
|   | Single check cost | What you get |
| Free history check | Free | A valuation and MoT status and history |
| Basic history check | £3.99 | Whether the vehicle is stolen, exported, a write-off or scrapped. Also, the vehicle details, a valuation and MoT status and history |
| Comprehensive check | £9.99 | Everything you get in the basic check, plus whether the vehicle has outstanding finance on it |
| | | |
| --- | --- | --- |
|   | Single check cost | Multiple check cost |
| | | - |
| | | £29.97 (for three) |
Citroen Dispatch pricing
There's a lot of used choice out there with a Dispatch to suit any budget. As little as £1500 will get you in one. Realistically, at that price, you'll be looking at vans that have galactic mileages, or require a bit of work to get running properly.
Around the £2000 mark is a more sensible starting point, with plenty available. Most will have mileages approaching, or passed, the 200,000 mile mark, but if it's been correctly maintained then don't rule these out as useful, inexpensive workhorses.
The majority in the classifieds are the 1.6 HDI 90 model, upping the budget to £3000-£4000 doing little to change that. Here you'll shave a good 40-60,000 miles off the odometer, and start finding post-2012 facelifted examples which come with better levels of standard equipment. Crew vans start to appear at this price point, many being priced a touch high with opportunistic sellers highlighting the potential to convert them into campers.
From £4000-£5000 and you'll have loads of choice, with more 2.0 HDIs in the classifieds, among newer models with more comprehensive equipment. Here, too, you'll find occasional Combis, some converted to give wheelchair access.
Above £5000 and you're in among the best available, lots of Enterprise models feature here, with their full bulkhead and standard Bluetooth connectivity, while you'll also find plenty with comfortably under 100,000 miles. In all price categories the most common body type is L2H1, benefiting from the longer loadspace, yet that useful low roof - which more than carpark access is handy if you want to add a rack on top for ladders etc.
Spend £7000 and more and you're in the realms of the newest, lowest mileage models, many coming from dealers and benefitting from warranties and a richer mix of body styles on offer here. Spend more than £10,000 and you're in the nearly new, dealer stock, while starting to mix in higher mileage used examples of the new van, introduced in 2016.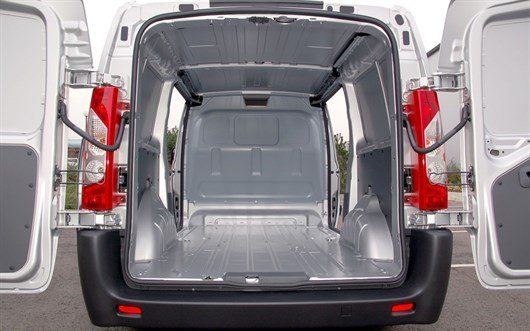 What we said
"It's one of the most rounded vans on the market and it was facelifted in late 2011 with further improvements. It continues to prove popular helped by the fact it's available in two different wheelbase lengths and with a choice of two roof heights
"While the cargo space in the Dispatch is good and generous, the front cabin is not so ample for its two passengers, which is one of the few disappointments with this van. However, its versatility still makes it good choice for those wanting a good value and reliable all-rounder."
Ask HJ
How do I change the fuel filter on my Citroen Dispatch
How do I change the fuel filter on my Citroen Dispatch. It's a solid state type.
Remove the quick release connections, lift whole unit out, drop in new one, refit pipes. Takes all of a minute. PS. you don't open the canister.
More Questions
More Van Advice
See also
* Sometimes we show a link with a * next to it. It means that it is an affiliate link and as a result helps HonestJohn.co.uk stay free to use. It's tracked to us and if you go through it, it can sometimes result in a payment or benefit to the site.