Used van buying guide: Peugeot Boxer 2006-2019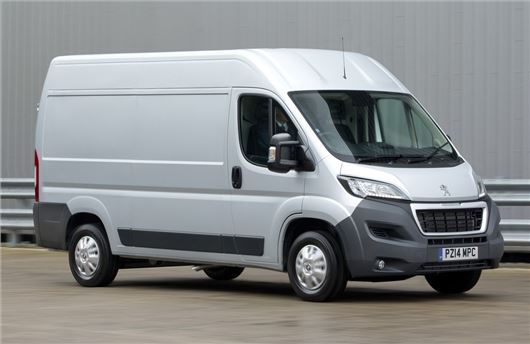 Peugeot might be better known for its smaller Partner and Expert choices, but the large Boxer van is well worth consideration even against such formidable, familiar competition as the Ford Transit and Mercedes-Benz Sprinter. 
Not least because of the breadth of choice available, Peugeot offering the Boxer as a panel van, window van, chassis cab, crew cab and floor cab - the Boxer underpinning everything from Lutons and tippers to campervans and motorhomes. From 2010 Peugeot offered the Boxer itself as single and seven-seat crew cabs with Tipper or Dropsides as part of its own Boxer conversion programme.  
Even with the panel van you've an extensive choice of options, with four different lengths available allied to three different roof heights, making this a hugely configurable option for businesses. As with its rivals the lengths are simply numbered, from L1 to L4 - these being 4.96m, 5.41m, 5.99m and 6.36m. Heights of H1 to H3 in 2.25m, 2.52m and 2.76m are offered. All that gives six different body sizes and interior volumes, from the L1H1's 8.0 cubic metres to 17 for the L4H3. The payload at launch was up to two tonnes, with the panel van's being between 1100kg and 1910kg.
In that load area Peugeot has paid attention to the details, too. There is 1.42m between the wheel arches, a low loading height and three different styles of rear door to suit your needs. As standard the Boxer comes with a single sliding side door, a second one being available as an option.
Three seats come as standard in the cabin, the positioning of the gearlever so close to the steering wheel making that third one more useable than some rivals. Those seats are separated from the loadspace by a full height steel bulkhead. The interior feels workmanlike, with decent stowage and a shelf above the heads of the occupants. Professional models gained manual air conditioning and a Bluetooth telephone connection.
Introduced in 2006, the Boxer was given a thorough refresh in 2014, with more economical Euro6 engines, greater safety equipment updated specifications throughout.   
Engines
The engine line up from 2006 comprised a 2.2-litre and 3.0-litres mated to either a five-speed or six-speed manual transmission. The 2.2-litre HDI was offered in 100PS or 120PS versions, the 3.0-litre HDI having 157PS.  
From 2010 the engine line-up was improved to meet Euro5 emissions standards, utilising engine start/stop technology and an EGC (electronically operated manual) gearbox and diesel particulate filters (commonly known as a DPF, but confusingly abbreviated to FAP on Boxer vans) on the exhaust. Such measures allowed the HDI 100 able to be advertised with as much as 35.8mpg, the 120 HDI 32.1mpg and the HDI 157 the same. Those figures were for unladen vehicles. 
It would be 2014 until Peugeot made significant changes to the engine line-up, these coming with a thoroughly overhauled Boxer. The range comprised of a 2.2-litre HDI FAP 110, with 110PS and 250Nm, HDI 130 FAP with 130PS and 320Nm (this offered with engine start/stop technology optionally) and a 3.0-litre HDI FAP with 180PS and 400Nm.
In 2016 Peugeot revised the engine line-up entirely, with its range of 2.0-litre BlueHDI engines replacing the previous units for Euro6 compliance, these coming with an AdBlue tank for improved emissions and economy. All come with a six-speed manual transmission as standard, and start/stop offered on all versions. Official economy was improved to as much as 47mpg as a result, as was performance, the BlueHDI engines offered in 110PS/300Nm, 130PS/340Nm and 160PS/350Nm outputs.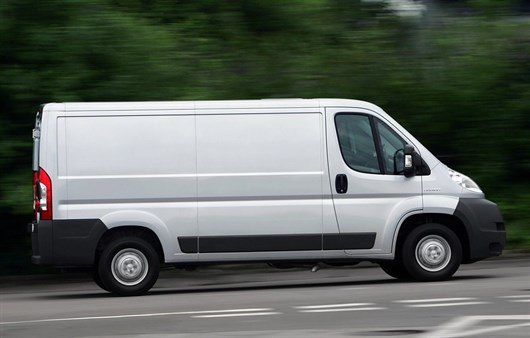 Maintenance
The service intervals increased variously throughout the Boxer's life, from 20,000 initially, to 24,000 miles and up to 30,000 miles or two years from 2014 onwards. For ultimate peace of mind, an oil and filter change is recommended every 12,000 miles. The 2.2-litre and 3.0-litre four-cylinder engines having timing chains. The warranty improved in 2010, rising from 60,000 miles to 100,000 miles for three years, the first two years being unlimited miles.
Servicing should cost up to £300 from a dealer, independents likely to get that closer to £200 for a major service. An interim service will be around £140 while an MoT in the region of £80. Should you need a new clutch then you'll pay around £700, it worth having the flywheel replaced while you're doing so, as it'll only add about £150 to the bill and save you a bigger one if it fails later. If the timing chain needs replacing then you'll pay around £700 to have it replaced. 
Brake discs and pads replacement on the front axle will cost you £250 fitted, rear pads around £100. A new water pump will cost around £200 fitted, an alternator around £340 and should the cylinder head gasket be needing replacing then it'll be a bill in the region of £1000.
Pricing
Around £2000-£3000 opens the bids for a 2006-onwards Boxer, though at this level you'll be looking at big-mileage, well-used examples. There are some worth hunting out at under £3000, but £4000 and upwards is where you'll find some richer pickings.
There's not the proliferation of used examples as you'll find with its rivals, but those that do exist seem to be in fine condition - certainly not wearing the rust of some 'premium' alternatives of the same age - most under 100,000 miles.
Spend £5000-£6000 and you're in the realm of 2012-onwards models, many in very good condition. The choice is predominantly made up of the longer, high roof models, L3 and L4 models with H2 common, the smaller L1 H1 vans evidently not as popular new, that reflected in the used classifieds. It's worth seeking out the Professional models as these gained manual air-conditioning and Bluetooth connectivity, likewise, given its length those with parking sensors are worth seeking out.
>>>To find the latest deals, visit: Honest John Vans For Sale
Above £6000 you can start to be very picky, demand a full service history and seek out those desirable options, there being plenty of fine-condition Boxers in this price point. From £9000 you're in the sphere of two to three-year old examples, with lower mileages in excellent condition. Indeed, you don't really need to spend any more, the choice around this level being excellent.
Above £10,000 and the choices get better still, being in the nearly-new, remainder of manufacturer warranty spectrum. Here is where the availability of the 2.0-litre HDI models start to appear, which bring far greater economy, and hence improved running costs. Above £12,000 seems to be the area where you'll find the more specialist choices, with tippers dropsides in single and crewcab forms, as well as more coachbuilt Boxers in Luton, refrigerated or minibus and horsebox choices.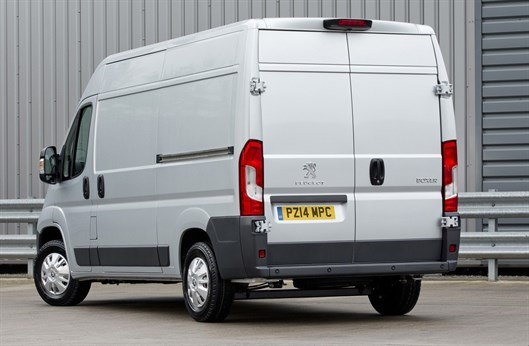 What we said 
"Just as there's plenty of diversity in engine choice with the Boxer, Peugeot also offers masses of choice when it comes to body options. There are four different body lengths that offer cargo bays stretching from 2670mm all the way to 4070mm, so there should be no problems fitting in your desired load.
"In town, the Boxer's excellent steering and turning circle make light work of city streets and turnings, while the Boxer's slender width means pesky urban width restrictions are no barrier to it getting to the intended destination."
What to watch
Check the rear drum brakes, as they might have seized, this is only likely to be apparent come MoT time.


The gearboxes can be problematic, with the five-speed unit known to break, while water egress is possible on all. It's worth draining and renewing the gearbox oil periodically as a precaution.


Later HDI engines feared a timing belt rather than a chain, this should be replaced as a minimum every three years, regardless of mileage.


Check the cross members underneath for corrosion, they can be water traps and cause issues in the long term.


Water ingress into the engine compartment has caused issues with the injector system, as well as causing electrical issues. Have a good look around the engine bay for signs of water. 


The manual gearshift should sit upright when in neutral. If it doesn't you'll need a new linkage fitted.


Check for slip on the clutch, a replacement will cost upwards of £800.


Check the handbrake holds the Boxer properly, as there have been reports of problems with the cables. There was a recall relating the handbrake in 2007 as the assembly could come loose. 


Other recalls include ones relating to the steering, incorrect brake hose fitment and issues with the side-repeating indicators. Check these have been undertaken on any prospective purchase.


Listen for any knocks from the suspension pointing to wear, also check the tyres for uneven wear pointing to poor alignment of the suspension.
Not as prevalent as the Fiat Ducato and Citroen Relay, the Boxer has all their advantages of loadspace and payload, with the bonus of being a little bit different in the large van marketplace. There's no doubt against its newer rivals it feels a little crude at times, but those used examples out there all seem to have been well looked after and inexpensive, too. A canny choice then for a business looking for a smart, capable, huge, used van, that's not one of the more obvious choices in this market.
Comments
Author

Kyle Fortune
Latest