Used Van Buying Guide: Volkswagen Transporter T5 2003-2015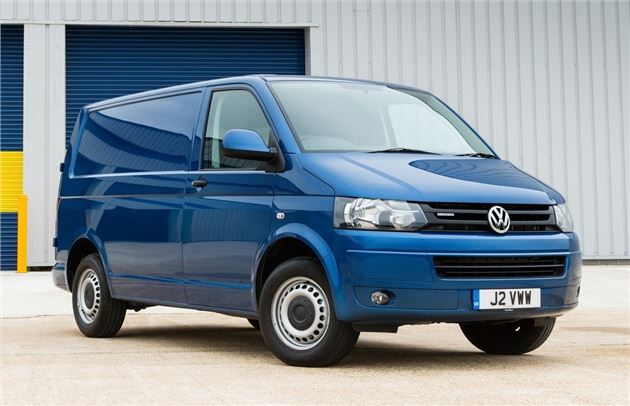 T5 Transporter Essentials
Just like the Golf in the car world, so too the Volkswagen Transporter has an unrivalled reputation for quality and desirability.
The T5 Transporter was introduced back in 2003, remaining largely unchanged until a facelift late in 2009 and was only replaced in 2015 by a heavily revamped model, badged T6.
Like its key rivals the T5 is offered in a variety of body types, with high and low roof models, long and short wheelbase, crew cab, chassis cab and a Shuttle minibus layout.
Volkswagen is one of the few manufacturers to produce its own camper van in the shape of the California, plus there's the passenger carrying Caravelle model. As a halfway house between a work vehicle and family car, many people chose the Transporter Kombi - a van we ran here for six months.
Engines available on a Volkswagen T5 Transporter
The standard T5 engine choice is relatively simple. Pre-2009 the T5 was offered with a four-cylinder 1.9 TDI with either 84PS or and 102PS alongside a five-cylinder 2.5-litre unit with either 131PS or 174PS.
After the facelift, in what many refer to as the T5.1, it's simpler still as there's a single 2.0-litre TDI four-cylinder unit, though it is offered with a choice of outputs and transmissions ranging from a 84PS to a BiTDI 180PS.
The base 84PS unit in the T5.1 can be easily tuned to nearly double that, there being a whole host of options for adding power for not a great deal of outlay.
Inbetween there are 102PS, 114PS and 140PS steps up the ladder. Usually front-wheel drive, the T5 can have all-wheel drive via Volkswagen's 4Motion system, which unless you're determined to reach the most inaccessible places, isn't really necessary.
Volkswagen DSG automatics aren't without problems in the long term. Volkswagen has recalled DSG equipped T5 models to replace the synthetic oil with mineral oil. The manuals are a safer bet long term.

Maintenance on a Volkswagen T5 Transporter
Mechanically the T5 is relatively robust, with the biggest issues being based around the dual mass flywheel. It's a common fault, indeed expect it to happen. Clues to its demise being rattling from the engine, a feeling like a misfire and juddering or knocking. Ignore any unusual noises at your peril. Catch it before it fails completely and you're looking at a bill of around £800, though if it's disintegrated then it'll need a bit more work - and money - to rectify.

Other known issues include problems with the exhaust gas recirculation valve (EGR), which fails. It's a common, well-known fault, so much so that if your T5 is out of warranty it's worth taking it to a Volkswagen franchise as often they will replace it out of goodwill. Don't bank on that, though. It's apparent when an engine management light comes on, its failure also resulting in it resorting to limp-home mode.
Another known, long-standing issue centres around the steering column. If it's knocking the only way to fix it is to replace the lower knuckle of the column - even then it's not always resolved. Try any prospective purchase from lock-to-lock on a test drive and listen out for clunks, though even new, low mileage T5 models often exhibit this knocking. Volkswagen is aware of the issue and is apparently working on a fix.
Any knocking from the suspension can be related to the bushes, while rear springs are known to fail. Check around the engine for oil leaks, particularly around the camshaft oil seal and oil pump. The 2.5 TDI is gear-driven, while the 1.9 TDI is belt-driven and needs a new cambelt every four years or 40,000 miles and will cost around £300 to £400 fitted.
Servicing should be every 20,000 miles or 2 years, a service costing anywhere between £180-£250 depending on mileage. Drive shaft splines are known to fail, if so you'll be looking at a circa £400 bill to replace them.
What to watch  
If there's rust it will have been damaged at some point. The T5 is very resistant to rot, even around common areas. Any rot, look at another one instead.
Don't ignore any vibrations when it's running, the dual mass flywheel is prone to failing, catch it early and it will cost you less.
The steering column in the T5 is known to knock. It's a long-standing problem that Volkswagen has apparently yet to resolve. It doesn't affect all T5 vans, but beware when buying one.
There really is no reason to buy a T5 without a full service history. People love these vans, and as a consequence keep them serviced. If there aren't stamps in the book then it's been neglected at some point.
Window leaks are common. It's a good idea to keep any drain holes cleaned out. Pooling water can cause problems with the electrics. 

There has been reports of problems with the 2.0bi-turbo engine - apparently there is a known oil pressure issue with this engine, normally evidenced by a 'loud knocking noise'.
Looking for more used van buying guides? Click here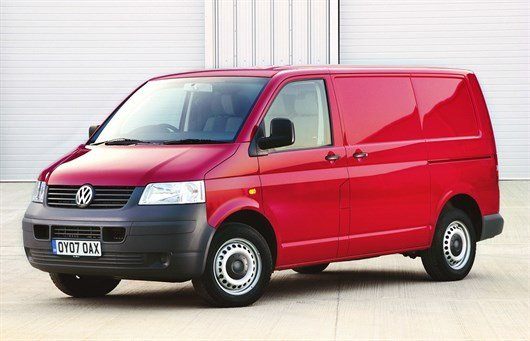 Where can I get a van history check for a Volkswagen Transporter?
Many companies offer a van history data check and we'd recommend using one, even if a used car seller says this has already been carried out. Better to spend a few pounds and be safe than sorry – and checks can be carried out online, via mobile phone or by apps on tablet PCs.
| | | |
| --- | --- | --- |
|   | Single check cost | Multiple check cost |
| | | - |
| | | £29.97 (for three) |
| | | |
| --- | --- | --- |
|   | Single check cost | What you get |
| Free history check | Free | A valuation and MoT status and history |
| Basic history check | £3.99 | Whether the vehicle is stolen, exported, a write-off or scrapped. Also, the vehicle details, a valuation and MoT status and history |
| Comprehensive check | £9.99 | Everything you get in the basic check, plus whether the vehicle has outstanding finance on it |
| | | |
| --- | --- | --- |
|   | Single check cost | Multiple check cost |
| | £1.99 | - |
| | £8.99 | £14.99 (for three) |
Volkswagen T5 Transporter Pricing
The T5 has been around over a decade and strong sales means there are plenty around. Prices start at around £3500 for the earliest, these likely to be hard-worked, poorly looked after or galactic mileage models.
Around £5000 starts to get you better looked after examples, even basic panel vans are desirable at this price as many convert to campers. Combis, with second row seating make good family vehicles and command premiums, some sellers asking strong money for them. It's not uncommon to see £30,000 T5s for sale, the desirable California camper often costing another £10,000 on top of that.  
To find the latest deals, visit: Honest John Vans For Sale

What we said
As you would expect of a Volkswagen, build quality is excellent and the Transporter enjoys some of the best residual values in its class. It's also well equipped and every model comes with ESP traction control, hill hold control and driver and passenger airbags.

Helping the Transporter further its case as a fine van for driving is its supple suspension that makes light work of most battle-scarred roads. Even when fully loaded, the Volkswagen is more than able to deal with speed bumps and ruts with calm efficiency."
Ask HJ
What's the knocking in my 2008 Volkswagen Transporter?
What's the knocking in my 2008 Volkswagen Transporter?
Knocking noises are usually related to the suspension. Bushes and rear springs are common failure areas on the Volkswagen Transporter T5. Alternatively, if knocking is heard from the steering, then you might need to replace the lower part of the column. For the full list of known issues with the Transporter T5, see: https://vans.honestjohn.co.uk/van-reviews/volkswagen/transporter-t5-2003/?section=good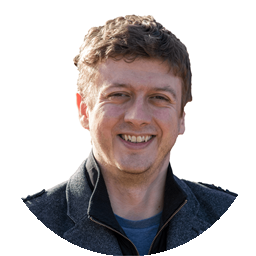 More Questions
More Van Advice
See also
* Sometimes we show a link with a * next to it. It means that it is an affiliate link and as a result helps HonestJohn.co.uk stay free to use. It's tracked to us and if you go through it, it can sometimes result in a payment or benefit to the site.