VIDEO: Dash cam captures moment van driver on phone hits lorry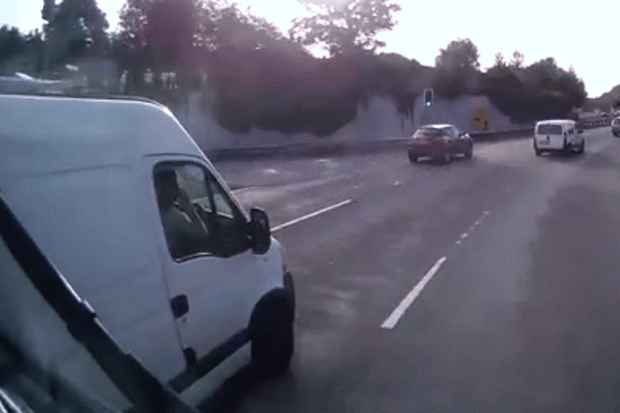 Dash cam footage has captured the moment a distracted Renault Master van driver clipped a lorry at a busy roundabout.
The VisionTrack dash cam footage - filmed in June 2017 - shows the driver of the white van using his phone at the moment he drifts into the path of the HGV before racing away.
Reviewed: Top 10 dash cameras to suit all budgets
The van driver got a nasty surprise when he was presented with the footage which clearly identified him as the guilty party by his registration plate. The driver now faces six points on his licence and a £200 fine under the driver distraction laws. His insurer has also landed a big repair bill by the HGV's owner.
The footage was uploaded remotely to the VisionTrack cloud saving the fleet time and money by not having to bring the lorry back to base to recover the footage. The lorry needed substantial repairs due to damage to the bodywork, front headlamp and front grill.