Emissions problem forces Volkswagen to halt production of California, Caravelle, shuttle and window van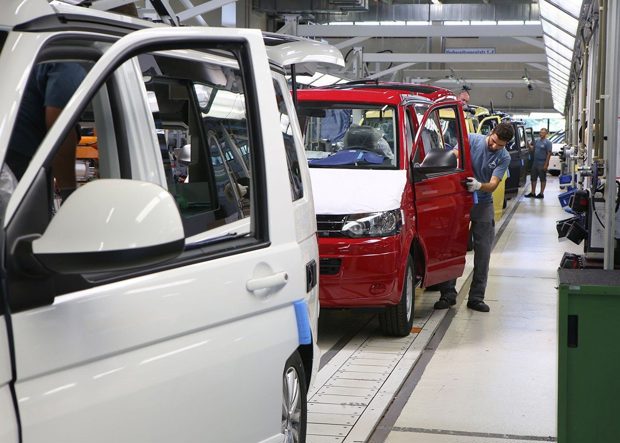 Volkswagen has halted production of diesel T6 California, Caravelle, shuttle and window vans after it detected an emissions problem relating to excessive Nitrogen Oxide (NOx) gases. Deliveries are expected to recommence in mid-February 2018. 
The news will spell frustration for buyers, who expected their vehicles to be delivered in 2017, with many complaining that they have been given little or no information about the delay by dealers. 
In a statement to Honest John Vans, Volkswagen UK said: 'Just before Christmas the Volkswagen Commercial Vehicles brand identified a conformity of production issue with respect to T6 models with diesel engines and passenger car registration (known as M1 registration).
'We anticipate that the issue will soon be resolved via a technical measure, and we plan to implement that measure in affected vehicles before delivery. Volkswagen has taken the precaution of suspending delivery of new vehicles with corresponding diesel engines up until a technical solution has been implemented.'
Volkswagen has already informed the Federal Motor Transport Authority (Germany's automotive watchdog) about the situation.
The problem is not thought to be related to engine software or the 2015 Emissions Scandal, which saw millions of cars from the Volkswagen group fitted with sophisticated NOx-rigging software designed to artificially lower harmful gasses and cheat strict EU laboratory emissions tests. Instead a report in Reuters claims that the issue has been caused by an emissions adjuster being set too low. 
It's unclear how many pre-registered T6 vehicles have been hit by the latest emissions problem, but Volkswagen has told Honest John Vans that T6 versions of the Transporter (N1 registration) are unaffected. Deliveries of 2.0-litre TDI California, Caravelle, shuttle and window vans should restart in mid-February 2018.