Volkswagen's Crafter is one of the best vans for NOx emissions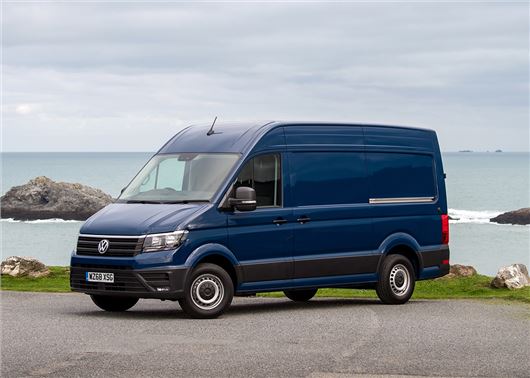 Published 27 November 2019
The Volkswagen Crafter has been declared the cleanest new van for NOx emissions
Independent real-world testing by AIR Index found the Volkswagen Crafter to be the best Euro6 van for NOx emissions, with the long wheelbase high roof 2.0 TDI emitting 53 mg/km NOx. The Caddy also performed strongly, scoring a maximum A rating for NOx.
>>> ULEZ van checker - will your vehicle meet London's new emission limits?
Diesel NOx (nitrogen oxide) is linked to a wide range of health issues that include respiratory problems, heart disease and some forms of cancer. 
Modern Euro6 vans are designed to meet strict emission targets, which reduce the levels of harmful NOx being released into the air. However, while all new vans meet the in-laboratory Euro standards, Air Index says huge variation exists between real world and laboratory-based limits.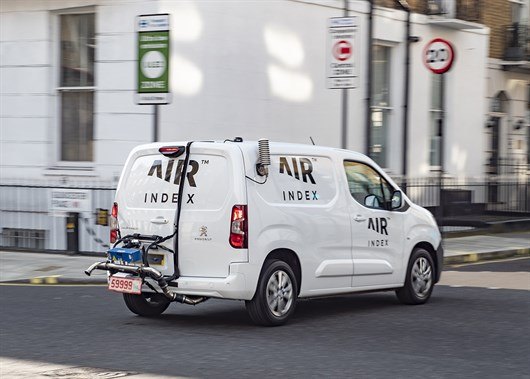 The company attached exhaust gas measuring equipment to some of the UK's best-selling vans and claims to have evidence of the large gaps between the laboratory and the on-the-road figures. 
The worst van was the Mercedes-Benz Citan, with the 109 Dualiner 1.5 diesel emitting almost nine times the official level of NOx. Air Index claims the Citan emitted 902 mg/km NOx, which was significantly higher than its 105 mg/km limit. The Mercedes-Benz Vito and Citroen Relay also reportedly struggled to get near their limits.
Nick Molden, co-founder of AIR, said: "The 10 Euro6 diesel vans we tested represent just under half of the annual sales across Europe. If just those rated D or E were prevented from entering the centre of urban areas the AIR Index could bring all European cities into air quality compliance.
"But the ultimate responsibility to implement change lies with the manufacturers. With simple service-led engine management updates, it is possible to make vans much cleaner, dramatically reducing emissions immediately."
The results of the vans tested and rated on the AIR Index:
 Make
Model 
Year
AIR Index rating
Fuel type 

Official NO

x

 limit

Actual Urban NO

x

 mg/km

Volkswagen

 

Crafter CR35 LWB High Roof 2.0

2019 
A 

Diesel

 

25 mg/km

53

Volkswagen

Caddy C20 Highline TDI 2.0

2018
A 
Diesel

105 mg/km

70
 

Peugeot

 

Partner Asphalt 1.6

 2019
A
Diesel 
 

80 mg/km

 73
 

Volkswagen

 

Transporter T30 Highline TDI Bluemotion 2.0

2018
B
Diesel 

125 mg/km

100

Mercedes-Benz

Vito CDI 114 LWB 2.1

2017
B 
Diesel 

125 mg/km

147
Ford

Transit Custom 300 Limited 2.0

2019
C
Diesel 

125 mg/km

260
 

Vauxhall 

 

Vivaro CDTI 2900 1.6

2019 
 D
Diesel 

105 mg/km

401
 

Citroen

Relay L3H2 Enterprise BlueHDi 2.0

2018
D
Diesel 
 

125 mg/km

557
 

Mercedes-Benz

 

Vito CDI 111 LWB 1.6 (pre-update)

2017
 D
Diesel 

125 mg/km

566
 

Mercedes-Benz

Citan 109 Dualiner 1.5

 2019
 E
Diesel 

105 mg/km

902
Comments
Author

Dan Powell
Latest