Van drivers count the cost as ULEZ gets 18 times larger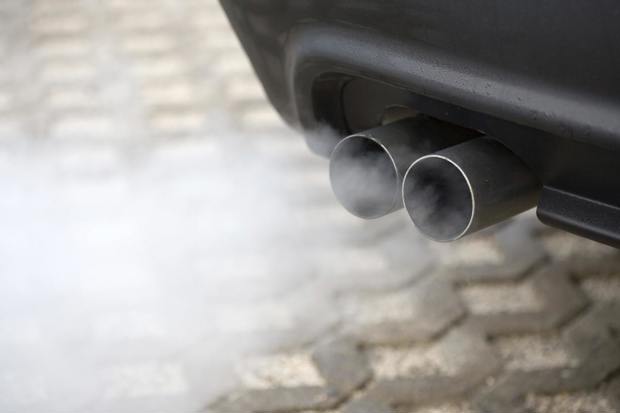 Diesel vans that don't meet Euro6 emission standards will be subject to a new £12.50 daily fee to enter London's North and South Circular.
The announcement has been made by the Mayor of London, Sadiq Khan, as part the expansion of the Ultra Low Emission Zone (also known as ULEZ).
>>>How will the Ultra Low Emission Zone affect you?
The new ULEZ rules come into force on 25 October 2021 and affect diesel cars and vans that do not meet Euro6 standards. Petrol cars and vans that do not meet Euro4 standards will also be liable for the new charge, which will be active 24 hours a day and 365 days a year.
This means diesel vans, cars and minibuses that are older than six years in 2019 will have to pay, while petrol cars older than 15 years will also be charged.
Owners can check the Euro emission rating on the V5C (logbook) in section D2. Alternatively drivers can check on the Transport for London website to see if you'll have to pay the charge or not.
The RAC Foundation claims that there are around 1.2 million non-compliant vehicles registered in London and many are owned by low income households. Businesses and residents who are based or live within the new ULEZ boundaries will not get a discount or exclusion from the fee. This means they'll have to pay £12.50 each day they use their vehicle.
>> EU proposes tachographs for UK vans
The expanded zone will be managed in the same way as the central London ULEZ with drivers being monitored by a network of number plate reading ANPR cameras. Drivers will pay online or over the phone in advance, on the day of travel or by midnight the follow day.
"Nobody doubts the need to clean up London's air, however the expansion of the ULEZ represents a huge move into residential areas within the North and South Circular," said RAC roads policy spokesman Nicholas Lyes.
"Residents and small businesses within this area now have just three years to become compliant with the Mayor's emission standards. This means many now face the daunting challenge of having to spend substantial amounts of money on a newer vehicle or face a daily charge of £12.50 to use their vehicles from October 2021," he added.
In February 2018, The UK High Court ruled that the British Government must implement stricter measures to address air pollution, saying that previous plans were both insufficient and "seriously flawed". 
During 2017, eight years after the UK was found to be in breach of legal limits on the pollutant, levels were still too high in 37 out of 43 zones across the country.