Buying a van at auction: a guide to jargon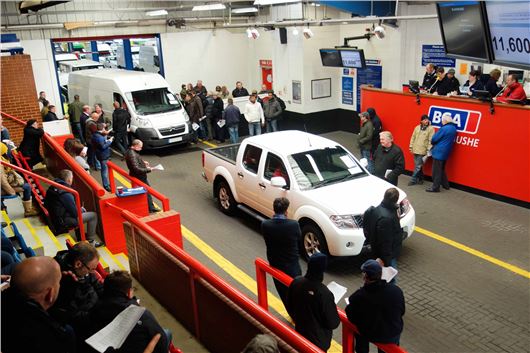 It can be daunting buying a van or pick-up at auction if you're a first timer, especially if you don't understand the lingo. So we've asked one of the UK's largest van auction firms, BCA, for some explanations on the most common things you'll hear. 
No major mechanical faults
If the vehicle is described as such it means the vehicle should not have any major faults in the engine, gearbox, clutch, brakes, steering or transmission.  Any claims are limited to being reported within one hour of the auction ending, however. 
Specified faults
The auctioneer reads out particular defects notified by the seller.
Sold as seen
The vehicle is sold with any faults it may have. These may include faults to the engine, suspension, drivetrain and gearbox. Remember, the majority of auction houses will not accept any liability about mechanical or cosmetic condition or roadworthiness after the vehicle is sold.
Sold with a warranted mileage
The mileage has been warranted as correct by the seller. If post-sale the mileage is believed to be incorrect, it is the buyer's responsibility to report this suspicion with evidence to the auction house as soon as possible - within five working days in the case of BCA. The vehicle does not have to have service history present to be sold with warranted mileage as the seller may have carried out other checks to provide assurance.
Buyer's fees
All auction centres charge a fee for purchasing a vehicle, called the buyers fee. Fees are available at the website of the auction house, or if they're not, you can request them.
Compliance
Some sellers will ask the buyer to provide additional information to prove their identity. Therefore, it is wise to provide your driving licence and utility bill when making any purchase at auction.
V5/Log Book
An auction house acts as an agent for the seller, and so is obliged to notify the DVLA of any change of ownership or keeper and to provide new name and address details when it sell a vehicle. It will update the V5C registration document before it hands over the vehicle to you, before forwarding the relevant part of the V5C registration document to the DVLA at Swansea on your behalf.
Comments
Author

Mark Nichol
Latest