Buying and selling a van on eBay
eBay is the world's most popular auction site and can make buying or selling a van a breeze. But how does it work?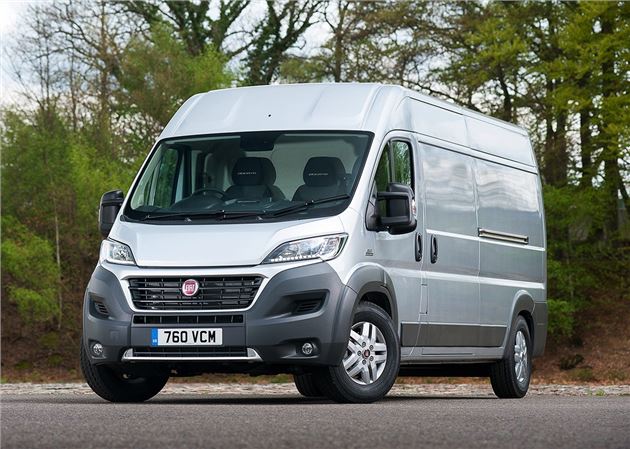 How does eBay work for van buyers and sellers? 
With over 30,000 listings for vans and pick-ups, eBay is a great place to buy and sell commercial vehicles. A huge variety of vans can be bought and sold by companies and private individuals, and it is this breadth that makes it so appealing. 
Although eBay is billed as an auction site, vans and pick-ups can be bought and sold in a variety of different ways.
These include:
Auction Where the vehicle is sold to the person who makes the highest bid within a timed bidding process.


Classified Advert Buyers contact the seller directly to view the vehicle before paying the advertised price.


Buy It Now Vehicles are advertised at a set price and sold instantly online. 


Best Offer Lets van buyers offer the seller a price on Buy It Now items. The seller decides whether to accept, reject, or counter your offer.
It is always a good idea to buy and sell a few cheap, minor items to acclimatise yourself to the way eBay operates and build an all-important eBay feedback score.
How much does it cost to sell a van on eBay?
You can list most things for free on eBay, but because vans tend to attract higher sale values they get slapped with higher listings fees. The fees also vary between private and business sales, as the later don't tend to have VAT applied.
Listing a vehicle on eBay as a private seller costs £11.99 for a fixed price or auction-style ad, whereas a classified ad costs £19.99. You can add Buy It Now or a reserve price to an auction listing for £5.99 and £9.99 respectively, as well as 'Gallery Plus' which gives you more images (£2.99) and a subtitle (49p) which goes beneath the main headline of the listing.
For business sellers the fees are slightly lower - £17.99, £10.99 and £10.99 for a classified ad, auction-style and fixed price ad, while Buy It Now and a reserve price for auctions are £5.99 and £8.99 respectively.
What is eBay's commission fee?
eBay makes most of its money by taking a slice of your final selling price rather than demanding a large fee up front. This is called the Final Value Fee, and for other goods it is 10 per cent of the item's final selling price.
Happily this is reduced for vehicles, so you pay one per cent of the final value, with a minimum of £25 and a maximum of £45. For business sellers this changes to 0.9 per cent, with a minimum and maximum of £21.99 and £39.49.
As a seller, eBay also insists that you have a Paypal account and that you offer these as a means of payment for your vehicle. Paypal will take 3.4 per cent of the amount paid as a commission plus a 20p fee for the transaction itself, which is another fee that can chip away at your profit margin.
While it is essential you offer Paypal as a seller, you can offer alternative methods - and for something like a van or pick-up, cash on collection is a popular option.
*Updated June 2019, fees and cost figures taken from eBay's website. Terms and conditions apply.
Buying a van on eBay
eBay's search engine gives lots of scope for narrowing down the particular type of vehicle you want including make, model, transmission, body style and so on. But what it also allows you to do is be specific about where and how you buy the vehicle; as well as being able to set a distance on how far you are willing to travel, you can also specify if you want to search just the classified ads, or are happy to bid in auction-style listings, best offers or instant Buy It Now sales.
Once you're signed up to an eBay account you can set-up search alerts, so if the specific vehicle you're looking for appears you will receive a notification to your email inbox or smartphone.
Set your budget
You may only have a general idea of the kind of van you want, or you might have your heart set on an exact make and model, but either way it is crucial to decide on your budget and stick to it. Particularly with auction-style listings, it is all too easy to get sucked into the heat of the moment and end up splurging more than you intended. Set your budget first, look at what is available at that price and be realistic; you can use the Honest John Van Price Guide to help you.
Check it out
If you are patient then the right van will pop up sooner or later, and when it does be sure to add it to your watch list (there is a button on the page usually just below the price, but you must be signed in to use this) so you will be notified if there is any change to the status of the listing.
A careful study of the text and images will give you a good idea of the condition of the vehicle. It may not be a case of guilty until proven innocent, but at the same time don't assume everything written in the listing is accurate. Read the text through several times and check that the vehicle history is correct; Honest John Homepages can help you do this. Make sure you zoom in on each picture to check for damage that isn't mentioned in the listings.
Depending on the seller, where the van is located and your faith in fellow humans, you may be happy bidding or buying without viewing or driving the van in person, but if at all possible it makes sense for you or a trusted friend to take a closer look. Any serious seller will be happy to arrange a mutually convenient time for you to do so, particularly if it is a dealer that is selling - walk away from anyone who refuses.
If you do arrange to view or drive the van, take your time to give it a thorough going-over inside and out - and underneath. Check that all the information in the listing is correct, in particular the mileage and paperwork. On the test drive, try and take in a variety of roads and speeds, make sure you use all the gears including reverse and have a good look under the bonnet; clean oil, brake fluid and a tidy engine bay suggest a van that's been well maintained.
The name and address on the V5C (logbook) should match seller and the location of the vehicle. Always ask the seller for two forms of identification to ensure they are the person that's listed on the V5C registration document.
Bid to win
If you are buying a van that is being sold through a classified ad, then the buying process is the same as with any other sale; be sure of its value and your maximum budget, and be prepared to haggle. With a 'Best Offer' listing, eBay limits you to three offer attempts, so be cautious about starting too low; leave yourself enough room that your final bid is the maximum you would be prepared to pay. A Buy It Now listing means a fixed price, so it is highly unlikely that the seller will accept a lower offer. You can contact them and try to bid them down, but expect to be rebuffed.
With an auction-style listing, timing is everything. Make a careful note of when the auction ends, and be ready with your laptop or smartphone and a reliable wifi or smartphone signal a good five minutes before the auction ends. Enter the absolute maximum you are prepared to pay 30 seconds before the end of the auction, but don't confirm your bid until there are only five seconds remaining. This will mean other bidders won't have enough time to enter another bid if you have outbid them, and although the same applies if your bid isn't the highest, it also stops you from going over your budget in the heat of the moment.
Pay smart
If you have won the vehicle it is important to ensure you take precautions when paying and collecting the vehicle. The seller may have requested a specific means of payment or allowed a few options. Paypal payments offer a degree of protection and arguably more so for buyers than sellers, and the fee charged for the service comes out of the seller's payment, so it is a good option for buyers.
Cash in hand works if you are comfortable carrying the required amount of money - you may be able to arrange the exchange at your bank if the seller agrees. Electronic payments are virtually instantaneous between most banks, but you can also use the government's CHAPS system for added security. Payments made via ESCROW are also secure, but only if the associated company is legitimate, so be cautious.
When collecting the vehicle ensure all the paperwork tallies, you have insurance and sort out road tax before driving off. You can complete the V5C information online, so do this as soon as you can to ensure the vehicle is legitimately your property.
The name and address on the V5C (logbook) should match the details of the seller and location of the vehicle. Always ask the seller for two forms of identification to ensure they are the person that's listed on the V5C registration document.
Ask HJ
What pick-up do you recommend on a budget of £15,000?
I want to buy a pick up. My budget is £15,000 and I intend to export it from the EU straight away because I am working in Tunisia so I don't need to pay VAT on the vehicle. I will drive the vehicle mainly on the road and have a family of four including me. All of us are tall, one son is 6ft 7in tall. I would like the load space to have a canopy ideally. I would like a comfortable well equipped reliable vehicle. What would you recommend?
A used Toyota Hilux would be our recommendation. It is spacious, well-equipped and has a strong reputation for reliability. £15,000 should secure a 2015 model with a full service history.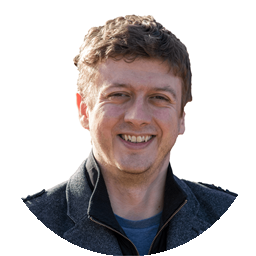 More Questions
Selling a van on eBay
If you're starting from scratch you may want to consider buying and selling a few cheap items just to boost your familiarity with the way eBay works. Doing this will also improve your feedback score - this is the number that comes after your username on eBay, and while not all buyers will pay attention to it, a big fat zero in there may put off some.
The most important thing is to decide how you want to sell the vehicle. Sticking with a conventional classified advert is the safest option, but if you want a quick sale then you may wish to put it to auction instead. This can include a Buy It Now option and a reserve, so you can protect yourself from the vehicle selling at too low a price.
Get your facts straight
Creating a listing that attracts attention requires a little time and a good deal of care. Start by gathering together all the relevant information you have your van; V5C, MoT certificate, receipts, service history - all the kind of information that buyers will want to know.
It's important to add in lots of detail, but at the same time buyers won't bother to read pages and pages of text. Break up the information on the page, use the formatting options such as bold text and bullet points to highlight key sections. As with any kind of listing, emphasise the good points but be honest about any issues. Cosmetics are generally less of an issue with working vehicles but you should still make clear any damage inside or out.
Stay sharp
Good pictures alone can be enough to get your van sold. Give it a thorough clean inside and out, park it against an uncluttered background and get a selection of shots. Use a proper digital camera if you have one but a modern smartphone will do, and take more shots than you need so you can edit out any duff ones. Buyers will want to see the front, rear, both sides, the load bay and the interior as a bare minimum.
Set the rules
After adding all the information about your van, you should set clear ground rules about the sale of your van. If you are selling via an auction listing you may want to consider excluding bids from users with less than 20 feedback, and this is also an opportunity to specify how you want to be paid. Cash in hand is a secure means but only if you feel comfortable making the transaction at home. A bank transfer can be made instantly but can be reversed - consider using the government CHAPS system instead, as these are irreversible.
Be safe
Ultimately the most important thing is you keep yourself and your property safe. If you're meeting a potential buyer at your home, have someone else there with you.
Ask to see the buyer's driving licence and insurance certificate, as it is your responsibility to ensure they are covered to drive your vehicle. Sometimes your own insurance policy will allow another driver to use your vehicle with your permission, but check with the policy provider if you are not sure.
Prepare a short test drive route that gives the buyer a good idea of the van's handling characteristics. Perform the driver swap at a public place like a fuel forecourt or supermarket car park and always keep hold of the keys until you are in the passenger seat with the belt on.
How to value your van
When selling a van, putting the right sticker price on it can be the difference between a quick sale and sitting on your hands for a month waiting for the phone to ring. Follow our guide to ensure the selling process is quick and painless
How to value my van for free
There are plenty of websites that will give you a suggested value for your van, but many of them will charge you for the privilege. Honest John Van's User Price Guide doesn't however - so you can go straight to it, enter your van details, mileage and get an instant value guide. It's based on trade information that is not available to the general public and is regularly updated, so you can be confident in its accuracy.
If you're the diligent type and want to do a little extra homework, there are other ways you can get a valuation for your used van. If you're planning to sell on eBay then an easy starting point is to look at other examples that are already for sale and see how yours compares. It's important to allow for factors such as mileage, specification and condition, all of which can move the value up or down, and remember that this is just one marketplace; the same van would sell for different prices at auction, privately and at a van dealer, so if you just compare with other vehicles on eBay then you will have what is effectively an 'eBay' valuation.
How can I boost the value of my van?
Generally speaking, there's not much you can do to improve the value of the van. Servicing costs money, and a fresh service right before sale won't see you recoup your outlay, but it will help it sell and you might be able to nudge the price a little higher. The same goes for consumables like new tyres; if one or two are near the end of their life and will need replacing, see how cheaply you can get that done - any buyer choosing between two otherwise identical vans will always go for the one with fresh rubber.
Anything else you can do that will save the new owner time or money may allow you to inch the price a little higher. A thorough clean should be a matter of course before you take pictures for the listing, but clearing out any work-related detritus is a big plus, as is taking the time to get any graphics removed. Any prospective buyer will find it a lot easier to imagine it as their own van if you provide them with a blank slate to look at, and it will save them having to do the job themselves before applying their own livery.
Where else can I value my van?
Even if you are planning to sell your van on eBay alone, there's no harm in looking at other classified ads and websites to compare prices. Unless you're selling at a knockdown price, your potential buyers are all likely to be private individuals or businesses rather than van dealers, and those types of buyers are likely to shop around too. The more information you gather, the more accurate your valuation is likely to be. It's also important to remember that the valuation you generate is just a guide; you may want to price above or below that figure depending on the circumstances. If it's all about the bottom line then price above it and be patient, whereas dropping slightly below the valuation should result in a quick sale.
Your rights when buying or selling a van on eBay
Buying or selling a van on eBay should be a positive experience where everyone gets what they want, but sometimes things can go wrong. Here's what you need to know about rights as a buyer or seller.
1
Your responsibility as a seller
Your responsibility as a seller
As a private individual selling on eBay your rights are only those provided by the company itself. That means that if there is an issue with the buyer failing to pay for your van, you can ask eBay to contact the seller on your behalf and ultimately cancel the sale altogether.
In the event that the transaction is completed but the buyer then raises a dispute with eBay over the condition of the vehicle or some other matter, you are still only bound by eBay's rules. As a private seller the item must be sold 'as described', and although the particulars of the situation will vary from case to case, keeping accurate information will help to protect you in the event of a dispute, including any emails, eBay messages and phone communications.
Your rights as a buyer
If you buy from a private individual on eBay then the vehicle must be 'as described', and if it does not meet this admittedly-vague description, you can raise a dispute with eBay.
The dispute process requires you to contact the seller in the first instance, but should it go to the next level keep records of all communications. Even if the result of the dispute does not go in your favour you can still take the buyer to small claims court, but you should look at the cost implications before going ahead.
Buying from a business seller on eBay grants you additional legal rights, as you would buying from any business under UK law. Businesses selling on eBay must provide certain information to you under the Electronic Commerce Regulations 2013, including full contact details, membership of any trade bodies, clear pricing, delivery and tax charges plus a VAT number if applicable.
Important:
The law prevents business sellers from applying terms and conditions that infringe on your consumer rights. Consumer Protection from Unfair Trading Regulations 2008 states that the following terms cannot be applied to buyers and to do so is a criminal offence:
No refunds.


No sale goods exchanged or money refunded.


Sold as seen and inspected.


No refunds or exchanges without a receipt.


Time limits for reporting defects e.g. defects not notified within 14 days of receipt cannot be accepted.


If the delivery note is signed then no claims for damages/faulty goods can be made thereafter.


We are not liable for any consequential losses, even if we were made aware of your circumstances.
While this legislation is designed to protect you as a buyer, caution in buying a van from eBay is better than relying on the law to cover you if something goes wrong.
Business sellers should be keen for you to buy from them, helpful and willing to assist with any reasonable request. Any listing showing the additional terms and conditions listed above or light on detail should be avoided, and if at all possible you or someone you trust should see the van before you commit to buying.
Getting paid
BACS or CHAPS transfer
This is the safest way to transfer money between the buyer's and seller's bank accounts. It can be completed online quickly and the transfer is instant, so it saves carrying a wad of cash and once the money has been transferred it cannot be reclaimed by the buyer. As with all such dealings, only give the buyer your bank account and sort code numbers as they are that's needed to make this type of transfer. When the money appears in your account, it's safe to hand over the keys and documents.
Cash
Cash is the easiest payment method and an honest buyer will have no problem with meeting you at a local bank to pay the money into your account. The bank will count the cash and check the notes to ensure they are genuine. Do not hand over the keys and documents until the money is in your account.
Cheque
If a buyer opts to pay by cheque then warn them that they must be prepared to wait until it has cleared in your bank account. Do not hand over the keys and documents until the funds have cleared. 
Banker's draft
The Banker's draft is similar to a personal cheque because it can be made out to a specific amount and is easy to carry. The difference is a bank will only issue the draft when the buyer has paid the money, so the bank holds the money until you pay in the draft to your account. A Banker's draft will appear in your account in four days but the funds can take up to six days before they clear. Only give the buyer the keys and documents when you know the funds have cleared in your account. Beware of fake Banker's drafts. If you're not sure, take it to the bank and ask them to verify it.
PayPal
PayPal is a simple and quick way to pay for items bought online, particularly through eBay. Some buyers might offer to pay some or all of the agreed price for a used van via PayPal. The drawback is that vans are not covered by PayPal's own buyer or seller protection scheme, so you have no safety net if there's a problem with payment. Also, some buyers might lodge a complaint against you that results in a 'chargeback' where they try to recoup some of the agreed price from you by claiming the van was not as described. You can dispute this but it takes time and energy, so it's best to choose another payment method.
Escrow
Escrow acts as a third party in a payment. It holds the money from the buyer and releases it to the seller when all the terms of the agreement have been met. It's unusual to use this when buying a van as it's more commonly used for large sums of money or if the buyer is based overseas. Also, you only get paid when the van has been delivered to the buyer, so the seller takes a greater risk. Check any Escrow company is registered with the Financial Conduct Authority.
Ask HJ
What's the best second-hand long wheelbase van?
I want to buy a second-hand long wheelbase van such as a Mercedes-Benz Sprinter or Renault Master and want advice as to the best make for reliability, servicing, road tax and insurance with a budget of £7k. I would like as low mileage as possible - what should I be looking for and how many owners? It's for getting our mobile bars, tables chairs, gazebos, glassware and everything a bar requires, to and from events and festivals.
When buying a used van, you want the newest and best conditioned vehicle you can afford. A four-year-old van with 100,000 miles is a far better buy than a 10-year-old van with 50,000 miles. This is because these are working vehicles, designed for regular usage over long distances. They're not designed to sit up for long periods or just cover short drop mileages. The latter will provide all manner of mechanical problems with the DPF: https://vans.honestjohn.co.uk/van-news/comment/van-drivers-urged-to-be-aware-of-dpf-issues-when-buying-a-new-van/ Servicing and history are key: the seller should have the actual paper bills for all the work on the van. The owner should also present a computer print-out of its service history. Ideally, a van should be serviced annually, with an oil change every 10,000 miles. If it has been 'underserviced' with gaps of more than a year, avoid it altogether. All vans are taxed at a flat rate of £250, which applies to all makes, models and sizes of commercial vehicle. However, when it comes to durability, MoT records suggest that the Fiat Ducato and Mercedes-Benz Sprinter are best: https://vans.honestjohn.co.uk/mot-results/the-mot-files-10-best-vans-pick-ups-for-passing-the-first-mot-in-uk/ For all of our used van buying advice, see: https://vans.honestjohn.co.uk/how-to-buy-and-sell/top-10-tips-to-buying-a-used-van/ For advice on getting cheap van insurance, see: https://vans.honestjohn.co.uk/cheap-van-insurance/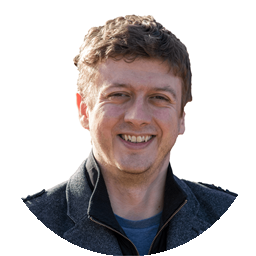 More Questions
Ask HJ
I need a petrol van for working in London - what do you recommend?
I'm builder working in London. I have a 17 year old Volkswagen Transporter pickup that I use, but - due to living in Islington and the T Charge - I need to replace it. I cannot seem to find a good Ford Transit Connect LWB or similar petrol van, and all the double cab pickups seem to be diesel. I need something that will take an 8 foot by 4 foot sheet of plywood, either inside or on the roof (not hang over the sides, length is not a problem). I cannot be alone in this dilemma. I cannot use a pure electric as occasionally I have jobs in Hastings and other 50-mile plus trips. What would you recommend, please?
A modern Euro6 diesel will exempt you from any T Charge or Ultra Low Emission fees, but might not suit your needs given the mileage needed to maintain a DPF: https://vans.honestjohn.co.uk/van-news/comment/van-drivers-urged-to-be-aware-of-dpf-issues-when-buying-a-new-van/ That means you'll need a petrol or hybrid van. One option is the Ford Transit Custom, which is getting plug-in hybrid tech in 2019: https://vans.honestjohn.co.uk/van-news/new-vans/2017-07/ford-unveils-2018-transit-custom-with-lower-running-costs-and-plug-in-hybrid-tech/ If you can't wait that long – and don't have enough budget to buy a new van – something like a used Transit Connect EcoBoost or Volkswagen Caddy TSI might suit your needs: https://vans.honestjohn.co.uk/van-top-10s/top-10-petrol-vans/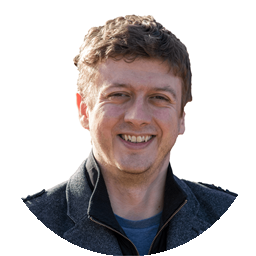 More Questions
Save 12% on GAP Insurance
Use HJ21 to save on an ALA policy
See offer