How to buy a van at auction
Buying a van at auction can be an extremely cost-effective (and exciting) way of getting a quality commercial vehicle at a rock bottom price. There are thousands of bargains to be had at wholesale prices, but it's important to understand the risks at pitfalls as you're also trading off much of the protection you get when buying from a dealer.
We've spoken with two of the UK's biggest auction houses, Manheim and BCA, to put together 10 of the essential tips to buying a fantastic bargain.  
Jargon buster: Commercial vehicle auctions | How to sell at auction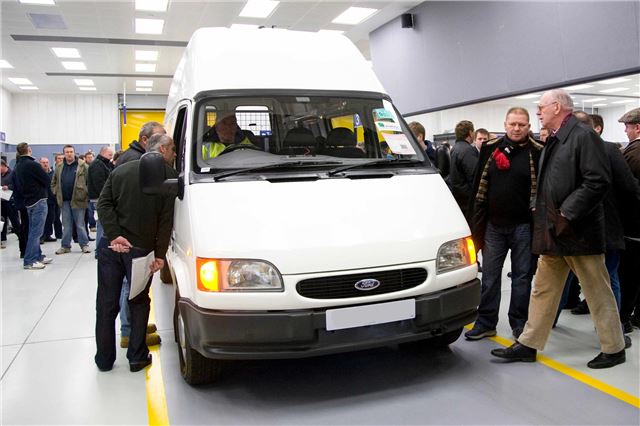 1


Know your rights
It's important to understand that you don't get the same protection at auction as you do when buying from a dealer. "You are protected in terms of title to the vehicle (i.e. it's not stolen or on finance), but there is no mechanical assurance or warranty. You can't test drive it prior to purchase or simply take it back if you discover a mechanical fault after the sale," explains Manheim. 
That said, there are lots of vans and pick-ups sold within their manufacturer's warranty. Some might also include a limited dealer warranty, with the seller happy to provide mechanical assurances for three months after the sale. Be warned, these vans are highly sought after and are usually among the first to be snapped up by traders. 
Comments