Cheap van insurance for builders, plumbers and electricians explained
For builders, plumbers and electricians, the van is an integral part of the business. From trips to the builder's merchant to transporting tools, a good van will work every bit as hard as you and play a pivotal role in the success of your business. Here's the lowdown on what you need get the best van insurance at a great price.
What type of insurance do builders, plumbers and electricians need?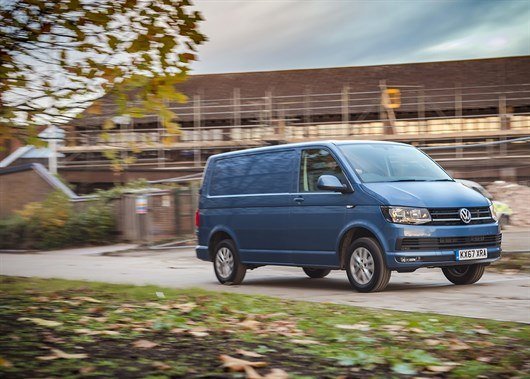 A business insurance policy with Carriage of Own Goods (sometimes called Carriage of Tools) will allow you to drive your van to multiple places of work (such as building sites or individual houses), as well as transport tools, equipment and materials. However, check that your policy meets your specific needs, such as providing the cover you need to drive employees or colleagues around, as not all policies will allow you to carry passengers. 
Avoid the temptation to opt for the cheapest policy you can find. For instance, a low quote might not include breakdown cover, legal protection or a suitable loan vehicle, which are likely to be vital if you rely on your van on a daily basis. If you drive your van at weekends, check it has social and domestic cover - it is not always a given, so speak to the provider if you plan to drive your van at weekends and during your time off.
Are my tools covered? 
Most commercial van insurance policies will include some form of contents cover, but the level of financial remuneration will vary. If you regularly use your van to transport specialist, expensive tools and materials then it will be wise to upgrade the insurance to reflect this in the event of theft or accidental damage. The last thing you want is to be out of pocket when it comes to replacing the contents of your van.
Can other people drive my van? 
Only if you've agreed it with the insurance provider beforehand. Van insurance for young drivers under-25 years-of-age can add significant costs to the price of van insurance. Do you really need your apprentice to drive your vehicle? If not, you may well save thousands by keeping them as a passenger. 
Will one policy cover more than one van?
Again, only if you agree it with your insurance provider when taking out the policy. There are lots of cover options for small fleets and a good insurer should be able to create a bespoke policy you and your workforce.  
Van Insurance Advice by Type
Further Van Insurance Advice
How builders can lower their premiums and get a lower van insurance premium
When you're buying or leasing, look for vans in a low insurance group.
Get quotes from specialist insurance providers*. There are several offering policies tailored towards builders. And remember to shop around. Limit the number of named drivers on the policy or restrict it to just yourself. Always be honest with the insurance company. Failing to provide full information could leave you without cover in the event of a claim.
Common mistakes with van insurance
Builders should be aware that if you carry expensive items or leave your tools inside your van overnight, putting extra security in place – like a secure metal storage case, additional door locks or immobiliser - can help to ensure that your premiums do not shoot up.
Increasing the voluntary excess helps you cut the price of your premium over the year – but make sure you would still be able to afford to pay it if you had to make a claim. Also keep an eye out for the compulsory excess on top of anything you decide to pay voluntarily, as this will also be deducted from any claim.
Does your van have a tow bar? Will you be transporting expensive equipment? Ensure it is added to the policy, as the coverage might have a financial limit when it comes to the trailer contents.
Anything else I need to know?
Do not take out a policy unless it has a guaranteed like-for-like courtesy van, if your vehicle is off the road under repair. It isn't unheard for a van to be off the road for two or three weeks while the insurer's approved garage waits for an elusive part to be delivered. 
Finally, beware of automatically renewals. Most insurance providers will include an auto renewal as part of the deal, which means you sign up for another 12 months' cover when you policy expires. However, the premiums are almost always more expensive and include a fee, so it pays to shop around. Make a note in your diary and contact your insurer four weeks prior to the policy ending to inform them that you will not be renewing.
Which vans would suit builders? 
This is a list of three vans that we think are particularly well suited to builders, plumbers and electricians looking for cheap insurance. Each has been picked for its low insurance and low price.
See also: Our guide to Cheap Van Insurance for all van owners
Citroen Dispatch - Insurance group 3E

It might have been replaced with an all-new model, but the old Citroen Dispatch still has lots to offer builders who want cheap yet capable panel van. It doesn't matter if you go for the least powerful 1.6-litre HDi 90PS model or the 125PS 2.0-litre HDi - both are available in the same rock-bottom insurance group.
Ford Transit - Insurance group 5E

Cheap to buy, affordable to insure and offered in a wide range of load lengths and heights, the old shape Transit has plenty to offer builders who are operating on a tight budget. The Transit's mammoth new sales mean you can pick up a used example anywhere, and it's far from difficult to find one that'll meet your requirements.  
Peugeot Boxer - Insurance group 5E

A canny choice then for tradespeople looking for a smart, capable and huge van, the Boxer is far from unreasonable to insure with it starting in group 5E. Models available in that group are the 330 L1H1 and L1H2 100 and 110, in standard, Professional or Special Edition Professional trim levels. 
See also: Top 10 Cheapest panel vans to insure
* Sometimes we show a link with a * next to it. It means that it is an affiliate link and as a result helps HonestJohn.co.uk stay free to use. It's tracked to us and if you go through it, it can sometimes result in a payment or benefit to the site.