Our Vans: Volkswagen T6 Transporter 2.0 TSI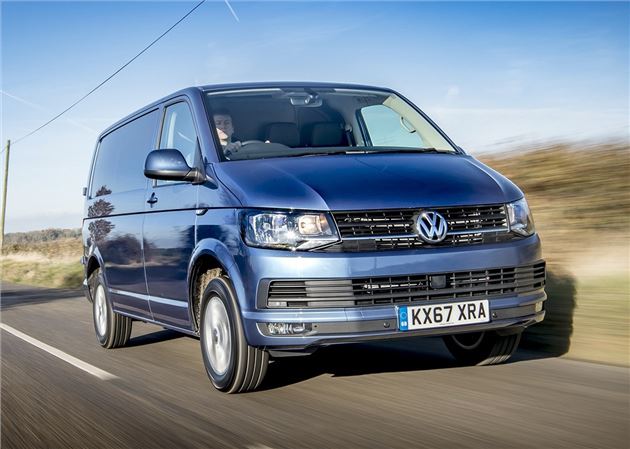 16 January 2018: Fuel for thought - what's it like to run a petrol van?
The Details
| | |
| --- | --- |
| Current mileage | 450 |
| Claimed economy | 31.0mpg |
| Actual economy | 29.5mpg |
I get some funny reactions when I tell someone that my van runs on petrol. I get some weird looks at the forecourt too. In fact, just last week, a good Samaritan shouted at me to stop me filling up because he thought I was in the process of misfueling my van. 
When you explain that your T6 Transporter is a TSI then the reaction always starts with a look of confusion. Then a glance at the van. Followed by another look of confusion, which is then closely followed by a stuttered: "What? Why on earth would anyone want a petrol van?" It's a valid question. Why would you sacrifice fuel economy and low-gear torque (pulling power) by choosing a four-cylinder petrol? 
Well, it all depends on how you use your van. The Transporter 2.0 TSI, for example, isn't designed for your average builder who covers 100+ miles a day. Far from it. Volkswagen is quite open about the fact that its petrol vans are designed for drivers who do repeated short runs from cold. Think delivery drivers, gardeners and tradespeople who seldom leave a city or town. These are the guys that the Transporter petrol is aimed at. 
After all, for urban-based professionals, a diesel is usually bad news. Not only are they susceptible to expensive DPF problems, but they also face being demonised by the ever growing anti-diesel movement. Obviously, Euro6 diesels are unaffected by the new wave of Clean Air Zones, but how long will that last? And how much will we all be asked to pay to enter a town with a diesel in the future? After all, we know how much Governments and councils love to change their minds, don't we?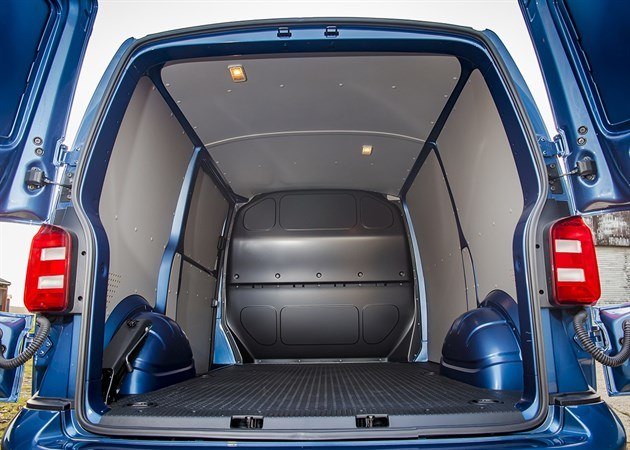 The Transporter 2.0 TSI returns almost 30mpg when empty, but economy can fall to the mid-20s when hauling a heavy load. 
Being petrol, our T6 Transporter is free from any such worries. There's no DPF to clog up and it can enter towns and cities, without being slapped with any pollution charges. It's also extremely good to drive, with its quiet engine and smooth acceleration making it a relaxing commercial vehicle to while away the day in. 
Since taking delivery of our shiny new petrol Transporter I've covered more than 400 miles. Most of the runs have been short runs from cold and economy peaks at 29.5mpg when you're running the van empty; however, haul a heavy load and things drop to the mid-20s. Indeed, shifting a cement mixer and some bags of cement, I found the economy to fall to 24.9mpg over a 25 mile run. 
Putting our T6 Transporter to task, I've also had the opportunity to test out some of its optional extras and have been extremely impressed with the protective floor covering and sidelining. The hardboard side panels - which also cover the roof - add £222 to the list price and are well worth the cash as they protect the interior from shifting loads. Anyone who's moved a cement mixer will know how easy it is to put a dent in the side of a van as you tackle a series of bendy roads.
The rubber floor covering - £180 - is also good value. Not only is it slip resistant - something that's invaluable  when loading/unloading on a rainy day - but it's easy to clean too and covers the entire floor of the cabin. Muddy boots? No problem, simply wipe the floor over quickly with a wet cloth and your interior looks good as new. 
« Earlier: Meet our new van – the T6 Transporter 2.0 TSI Later: Petrol provides plenty of punch for our T6 Transporter »
Updates

After three months and almost 2200 miles, Dan's handing the Transporter TSI back to Volkswagen.

Want a medium size petrol van? The choices are rather limited, as Dan discovers when sizes up the competition.

How does the petrol T6 panel van cope with life as a city run-around? Dan finds out.

Refined and powerful 2.0 TSI gives our van a car-like feel on the road, but there are also some strange vibrations.

16 January 2018: Fuel for thought - what's it like to run a petrol van?
With petrol power the Transporter isn't as efficient as its diesel rival, but the costs are not as dramatic as you might think.

Is Volkswagen's petrol panel van a realistic alternative to diesel? Dan takes one for three months to find out.