Fiat Qubo (2009 on)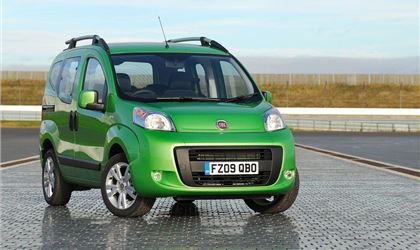 1.3 16v MultiJet Trekking 5dr
reviewed by William Burns on 27 July 2020
5
Tax/Insurance/Warranty costs
5
Cost of maintenance and repairs
4
Experience at the dealership
4
How you rate the manufacturer
Great family car
sliding doors are a must for a family and dog! good boot which is low down and be easily used as a seat for 2 if down the beach. we have had for 5 years now. get the 95hp version - much better. great on motorways, overtaking etc. we get roughly 50mpg and only £20 road tax. nice high roof if you're tall like me (6foot3). Easy to service by yourself.
It has been reliable engine wise. we have needed the top end of suspension done twice, gear mechanism and clutch, oil pressure sensor. sometime throws up airbag light but i think its a switch under seat.
reviewed by Anonymous on 3 March 2019
reviewed by ArchieVdub on 20 August 2015
reviewed by daveyK_UK on 28 March 2014
reviewed by Gasman..... on 28 February 2014
reviewed by Boxmeal on 3 September 2013
Write your review
About this van
Just reviewed...