Fiat Qubo (2009 on)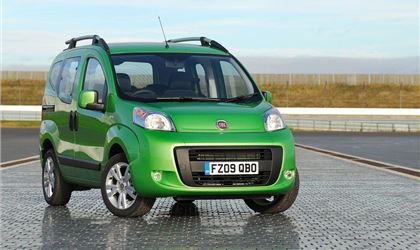 Qubo Mylife (95bhp)
reviewed by Anonymous on 3 March 2019
5
Tax/Insurance/Warranty costs
3
Cost of maintenance and repairs
5
Experience at the dealership
4
How you rate the manufacturer
Great load carrier
Good load carrier and good hill climber. Sliding rear doors are a real boon We live in the Pennines and overall fuel economy is around 48mpg but in the flat areas up to 65mpg. Low tax only £20 per year. Diesel engine faultless but there have been some minor electrical issues. Easy to keep clean with hard wearing wipe down surfaces. Biggest niggle is front tyres wear quicker than rear and don't seem to last long. Would definitely recommend.
reviewed by ArchieVdub on 20 August 2015
reviewed by daveyK_UK on 28 March 2014
reviewed by Gasman..... on 28 February 2014
reviewed by Boxmeal on 3 September 2013
Write your review
About this van
Just reviewed...