Mercedes-Benz Sprinter (2018 on)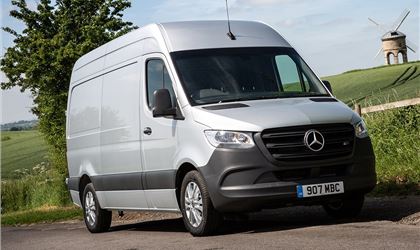 519 LWB panel van
reviewed by Anonymous on 21 June 2019
5
Tax/Insurance/Warranty costs
5
Cost of maintenance and repairs
5
Experience at the dealership
1
How you rate the manufacturer
I want to reject it
Having bought 5 Sprinters new over the years, I was eagerly awaiting the new model.

It took 7 months to arrive, eventually it was a November 2018 build, delivered in December.

It has now covered 6000 miles and has been on the ramps for 7 working days.

It cost £55k and is a huge disappointment. Wind noise through the drivers door; this turned out to be misaligned in the factory and has now been in the bodyshop for two days. Whilst the fit is better it still sticks out 4mm at the top and whistles over 50 mph.

The dashboard rattles incessantly from thebteo parcel shelves. The dealer has replaced these and they start rattling after a fortnight.

The advertised CarPlay connectivity took 6 months and five visits to the dealer to get working.

The so called 'better connected' Mercedes Pro sustem is still not functional at all at the time of writing (June 2019).

The handbrake cable chafes on the underside and rattles over all potholes.

The aircon warms the vehicle up to around 22c most mornings before cooling.

On cold days, press the demist button and the aircon turns off. If you turn the aircon button on, the demist turns off. This is a game Mercedes won't let you win.

The side won't stop creaking and groaning even turning the van in my drive.

This is a vehicle that is not what you might expect if you are used to the outgoing 906 model. The panels are thinner, and the van is assembled to the same tolerances as a Leyland Sherpa.

They've spent a lot on telematics and interfaces, got the testing done in two weeks and sent it out there with a Mercedes badge.

And the support from Mercedes UK? Nothing.

This will be my last Mercedes van, and I've cancelled plans to repkace my E Class. If you are listening Mercedes, that is the last £55k of my money you will see.
Write your review
About this van
Just reviewed...