Renault Kangoo (2008 on)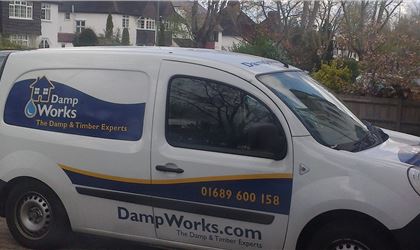 2010 ML19 dCi 75 Light Van
reviewed by Dampworks on 12 June 2019
4
Tax/Insurance/Warranty costs
5
Cost of maintenance and repairs
1
Experience at the dealership
4
How you rate the manufacturer
legend of a van
its now got 96k on the clock, had its first clutch in Jan 2018, this van has been abused every day, and its the f only break down, its on its 4th fleet driver and the last two were animals, poor van has coped with every thing they have thrown at it...this van has plenty of life left on it, i think it will be the first over 100k on the fleet as i have change my mind and will keep it on as its working every day all day.

this van was the reason i made the mistake of buying the new 2016 traffic bi turbo,which as left the Renault brand down and the dealers no end, had 8 re-calls, new battery's new clith engine parts ect and lost around 5k on the new van already..

may swap to the merc version of the maxi kangoo..

this van takes a load well, its a real little van, unlike the nv200 and fiat doble and new traffic we have

the only downside, its very noisy on motorways, drums away like and angry bee you can hear phone , calls but around town its a winner. 2019 UPDATE, the van caught fire as there is a known fault with the radio/indicator stork so the wires burn out, it cost me £190 to replace part as Renault were totally unwilling to accept it, saying they are not aware of it despie your tube videos of the issue, affects cleo and kango vans cars,....shame as it has marked my owener ship of this great van..come on Renault pull your finger out and actualy support van drivers.
reviewed by Anonymous on 19 August 2018
reviewed by Anonymous on 5 November 2016
reviewed by Dampworks on 26 July 2016
Write your review
About this van
| | |
| --- | --- |
| Price | £9,400–£18,340 |
| MPG | 34.0–67.3 mpg |
| Real MPG | 87.2% |
Just reviewed...