Vauxhall Vivaro (2014 - 2019)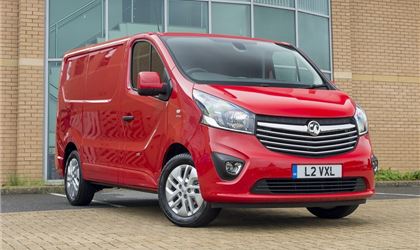 Bi-Turbo
reviewed by Anonymous on 13 February 2018
4
Tax/Insurance/Warranty costs
2
Cost of maintenance and repairs
1
Experience at the dealership
3
How you rate the manufacturer
No more Vauxhalls for me
I have had this van a year now and I am surprised it still goes. The 1.6 engine is pretty gutless. Despite its turbo's its like having a moped engine in it. If you put your foot down, the rev's go up, too quickly so you have to change gears too quickly.
If you drive it at 55, which I do as I am getting old, you get a good ride, good fuel consumption and watch all the other drivers pass you....So as a very gentle driver, I get 42.3 mpg combined.
Under warranty, I have had a new master cylinder, new air conditioning condenser, new brake hose and new rear door handles and cables.
Not under warranty, I have had the washer bottle secured, the gear lever gator refitted and the ecu unit checked. The stop start doesn't always work, bluetooth doesn't always connect and when you are going towards a set of traffic lights with your foot off the accelerator, the mpg fluctuates between 0.0mpg, 70.4mpg and 99mpg (it should read 99.9mpg). No fault found by Vauxhall.

The seats are uncomfortable on longer journeys, I have the armrest, which helps a lot!

I am not expecting a huge life from the van,1.6cc with two turbo's do not match a 1.8 or 2.o ltr engine for this van.

Vauxhall customer service is appalling and to think I wanted to get a British made van to show support to our country. Here is hoping Peugeot shows the Brits that quality and customer service is still a requirement.

Practicality.....is superb I have mine racked out to my requirements and I get everything I need in it.
The interior is well designed, I would say this is better than the Ford Transit.
reviewed by theblindman on 4 April 2016
reviewed by Anonymous on 11 April 2015
reviewed by Anonymous on 6 December 2014
Write your review
About this van
| | |
| --- | --- |
| Price | £18,275–£24,225 |
| MPG | 40.3–49.6 mpg |
| Real MPG | 82.7% |
Just reviewed...