Used Van Buying Guide: Ford Transit 2006-2014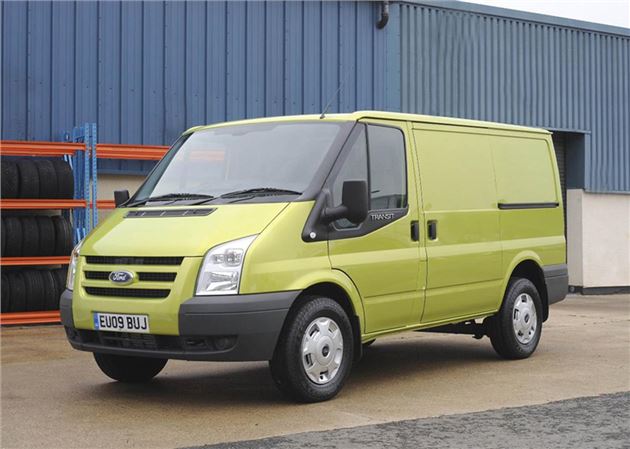 In This Guide
Transit Essentials
The Ford Transit is one of the best and most versatile vans, thanks to its huge choice of bodystyles and load weights. This means it's a sound choice for used van buyers, with a Transit for sale to suit all budgets and business needs. 
The Mark6, and later Mark7 Ford Transit being even more versatile than most, thanks to it being the first Transit to be offered with both front and rear-wheel drive. Four-wheel drive versions are also offered too, but are rare. 
Engines available on a Ford Transit
Browse forums and there is lots of discussion about the Transit's diesel engine. Up to 2003 it was a conventional turbodiesel, Ford adding a high-pressure common-rail turbodiesel to the line-up. These are badged TDCi over the earlier TDI units.
Early common-rail Transit models can be problematic, though most of the problems are due to fuel contamination. If that's the case the entire system will need flushing, new injectors, a replacement pump and pipes. Do all that and you'll face a bill in the region of £1700. 

Other engines in the line-up included 2.3 petrol and a 2.4-litre TDI for rear-wheel drive models, with outputs ranging from 75PS to 145PS, the arrival of the facelifted mk7 Transit bringing some changes to the engine line-up, as well as some sheet-metal revisions and taller headlights.
Inside it featured a far neater dash layout, more driver's seat adjustment but still no height adjustable steering wheel. The engine range consisted of a 2.2 TDCI with power outputs of 85, 110 or 135PS for front-wheel drive derivatives, the rear-wheel drive retaining the 2.4-litre unit with three power outputs ranging from 110 to 140PS.
Ford continued to offer the Mark7 with a 2.3-litre petrol, while a 3.2 TDCI with 200PS was also offered on some rear-wheel drive models.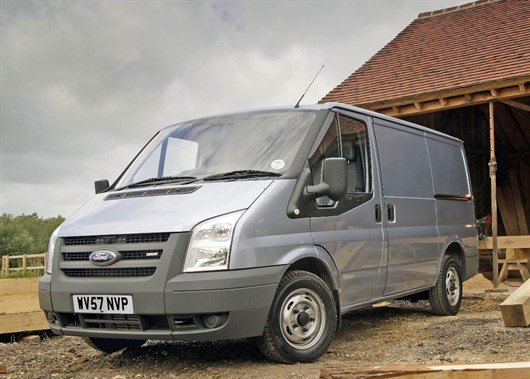 Maintenance on a Ford Transit
Be wary of the oil light, you need to get the engine shut off quickly if it pops up. If you don't it will likely seize the engine. Blame the oil pump, which can fail without any notice. On 2006 - 2012 models the engines often require a new vapour valve. It's not a tricky job to fix, though the engine needs re-coding afterwards. You'll be looking at a bill of about £200. You'll know if it needs doing if the van cuts out at idle or hunts around for revs.
Dual mass flywheels can be troublesome, it's not uncommon for these to have been changed to solid units. Ford makes a conversion kit, a new one for the six-speed manual with clutch costing around £500, a five-speed one costing around £60 more. 

Rear-wheel drive models eat propshaft bearings, any knocking should be investigated. The best advice with the rare automatics is to avoid them, if they go wrong you'll be looking at bill that'll be as much as the vehicle's worth, or more.
As with any vehicle, buy the best you can afford and make sure it's been regularly maintained. Signs of abuse or neglect will cause you headaches in the future, and with plenty to choose from there's no need to take the gamble.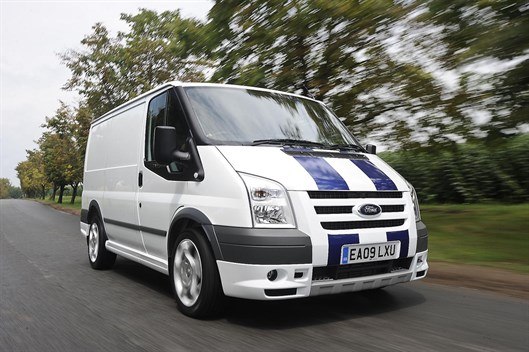 What to watch
Rust can be an issue, look around the door sliders and sills, as well as the wheel arches. Neglect and the build up of muck will result in the need for welding to pass the MoT. If it's left too long it will only be fit for scrapping.
Check all the door handles work. They can fail, though it's a relatively straightforward fix. A handy trick is to swap them over from one side to the other.
If it starts but doesn't rev it's likely that the accelerator pedal has failed. It's a cheap - around £40 - and easy enough fix.
A complete service history is unlikely on the oldest vans, but the more receipts the better. Skipping servicing is a false economy.
We've heard of problems with belt cam 2.2 diesel engines belt tensioner failing at 1400 miles onwards.
Rough idling is usually caused by the EGR valve sticking open. An ECU remap does not solve the problem. You can still drive the van but to fix it, remove and set to closed, blank off or replace.


2000-06 Transits need a service annually or every 15,000 as a minimum, newer Mark7s need more regular 10,000 services and using fully synthetic oil.
Looking for more used van buying guides? Click here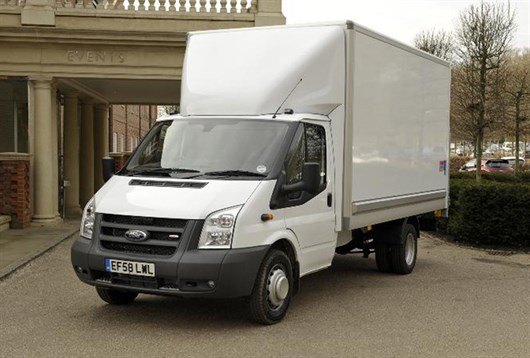 Ford Transit Pricing
The earliest Mark6 Transits are now over 20-years-old, so don't expect plate-glass dealer sales and warranties. A few hundred quid will buy you one, but it's unlikely to give you an easy life. There's plenty of choice around the £1000-£1500 marketplace, for a Mark6, while higher mileage early Mark7 models start at around £1800. 
Spend £5000 and you'll get a 2012 Transit in mid-spec with around 80,000 miles on the clock, while £8000 will secure one of the 2014 run-out models with modest mileage and a comprehensive dealer stamped service history.
Do not be afraid of Ford Transit vans with 100,000+ miles on the clock, these workhorses were designed to cover huge distances and higher mileage examples will most likely be in a better mechanical condition than parcel drop city vans that have been used for repeated short runs from cold.
As always, history is the key to getting a good Transit, and with so much choice on the used market there is really no excuse to accept a van that's not sold with a folder full of old MoTs and receipts for repairs and maintenance.
To find the latest van values, visit: Honest John Used Van prices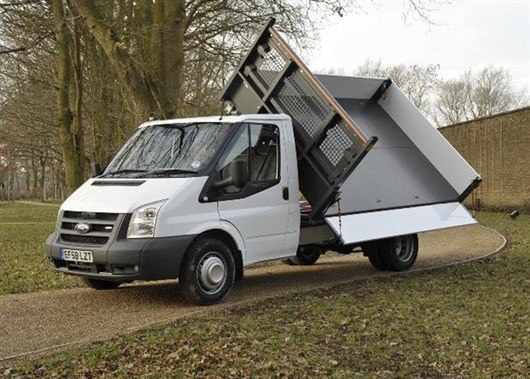 What we said
Backbone of Britain, best selling van for more than 40 years, a byword for light commercial vehicles. Call it what you like, the Ford Transit is the van by which all others are judged. If there isn't a Transit that suits you business need then the chances are you either don't need a van or should be buying a much heavier vehicle.
Where can I get a van history check for a Ford Transit?
Many companies offer a van history data check and we'd recommend using one, even if a used car seller says this has already been carried out. Better to spend a few pounds and be safe than sorry – and checks can be carried out online, via mobile phone or by apps on tablet PCs.
| | | |
| --- | --- | --- |
|   | Single check cost | Multiple check cost |
| | £9.99 | - |
| | £19.99 | £29.97 (for three) |
| | | |
| --- | --- | --- |
|   | Single check cost | Multiple check cost |
| | Free | - |
| | £2.99 | - |
| | £10.99 | £16.49 (for three); £22.49 (for five); £74.99 (for 20) |
| | | |
| --- | --- | --- |
|   | Single check cost | Multiple check cost |
| | £1.99 | - |
| | £8.99 | £14.99 (for three) |
Ask HJ
Is a high mileage used Transit a safe buy?
I am thinking of buying a 2015 Ford Transit Custom with 138,000 miles. I'm a little concerned at what to look for with this mileage, but I will only average 2000 miles a year and would probably keep it for five or six years till I retire. I would appreciate your opinion.
There's no reason to shun high-mileage vans, so long as they have a full-service history that illustrates responsible maintenance and annual oil and filter changes. However, given your low mileage, I think a diesel van will prove to be more trouble than its worth. Diesels use complex anti-emissions equipment that relies on the vehicle being driven significant distances to regenerate. A diesel van driven only short distances (less than 15 miles per trip) will clog up and breakdown. An electric Nissan eNV200 might be a better option: https://vans.honestjohn.co.uk/van-reviews/nissan/env200-2014/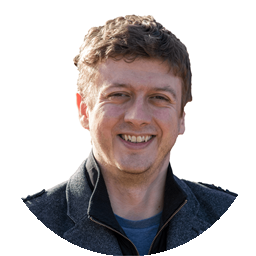 More Questions
More Van Advice
See also
* Sometimes we show a link with a * next to it. It means that it is an affiliate link and as a result helps HonestJohn.co.uk stay free to use. It's tracked to us and if you go through it, it can sometimes result in a payment or benefit to the site.