Used Van Buying Guide: Vivaro 2014 - 2019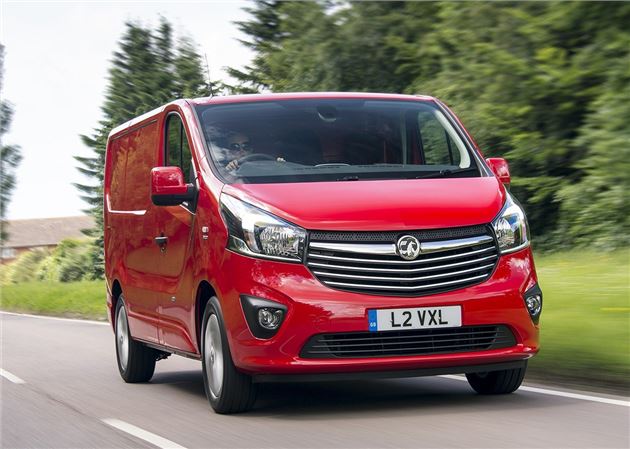 In This Guide
Vivaro Essentials
Vauxhall made a big deal about its Vivaro being a British built LCV and that undoubtedly helped it in the sales charts here, it regularly accounting for one in 10 UK van sales during its five-year production run.
Introduced in 2014, following its predecessor's lengthy 13-year production run, the Vivaro might not have presented a radically new look to its customers, but it was significantly re-engineered throughout. As with its rivals Vauxhall offered its Vivaro in panel van, Combi nine-seater minibus version, crew cab and chassis cab choices, with a choice of two lengths (4998mm and 5398mm) and two roof heights.
As with its predecessor, the Vivaro was co-developed with Renault (the French alternative being the Trafic), the British/French mash-up (or purée), using the same basic structure as its successful predecessor, but with an all-new body and interior.
Vauxhall deliberately, and cleverly, offered the Vivaro with the rear loadspace offering virtually identical dimensions to its predecessor, to allow customers to carry over internal racking and panelling from their previous vehicles, helping businesses with costs. As you might expect, the Vivaro's specification was improved when it arrived in 2014, with electric windows and electrically-adjusted mirrors being standard on all, and ESP (stability control) and hill start assist all being standard equipment.
Trim lines were base Variant with durable black plastic bumpers, grilles, mirror housings and the vertical rear mouldings, and Sportive. The latter saw all those elements touched by the spray gun to be body coloured, while gaining some chrome elsewhere, standard air conditioning, selective door locking. Sportive also gained a more flexible loadspace with the addition of the FlexCargo bulkhead, which allows loads of up to 4,150mm in length to be accommodated by sliding under the passenger seat.
While the Vivaro wasn't the biggest LCV in its class, even in shorter L1 guise it can accommodate three Euro pallets, the maximum payload being 1281kg (in L2 H1 spec), with the 1.2m width between the wheelarches allowing 8ft x4ft panels to fit in with ease.
Engines available on a Vauxhall Vivaro
At launch the Vivaro was offered with a range of 1.6-litre turbodiesel engines, which if badged ecoFlex added stop-start technology and Eco button for improved consumption.
The entry level engine was a 1.6 CDTI with 90PS and 240Nm of torque, the ecoFlex version offering the same outputs, but a circa 3mpg consumption improvement in the official combined consumption cycle, and a 10g/km reduction in CO2 emissions.
A more powerful 115PS version, with 300Nm of torque was also offered, its ecoFlex alternative gaining 5PS for 120PS and 20Nm more torque thanks to BiTurbo technology. Those gains brought with them improved consumption and emissions, indeed, the 120PS ecoFlex, is the most economical engine in the line up, with emissions as low as 155g/km and economy of 47.9mpg.
Topping the line-up was a further development of the 1.6 CDTI BiTurbo engine, it developing 140PS and 340Nm of torque, it, like all the engine offerings, able to deliver official combined fuel consumption figures comfortably between 40 and 50mpg. In reality consumption will be more in the mid to high-30s.
 Relatively shortly after the Vivaro's launch Vauxhall would add Selective Catalytic Reduction with Adblue to the Vivaro engine line-up for Euro6 standards. These arrived late in 2015 as a 2016 model year. The 90PS engine's output was raised to 95PS, torque too rising, with 260Nm on offer, the 115PS was raised to 120PS, while the 120 and 140PS versions also gained 5PS, but retained the same torque outputs. As standard the Vivaro was fitted with a six-speed manual transmission, Vauxhall not offering it with an automatic.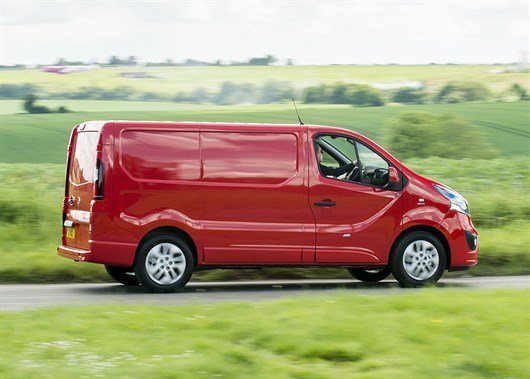 Maintenance on a Vauxhall Vivaro
Vauxhall dictated a service every 25,000 miles, or two years, whatever was earlier, which you may well have received free as part of a package deal that Vauxhall often offered. For prudent owners, an oil and filter change every 12,000 miles or 12 months is strongly advised. 
If you're doing short-drop driving, it's worth more regular check ups, and paying for those shouldn't be too expensive, interim servicing from an independent will cost around £150. For a major service you'd be looking at around £230, and adding about £30 to that would include an MoT.
Should you need a clutch replacing you'll be looking at a bill of around £800, while new front brakes and discs will cost you in the region of £200, fitted. A pair of front shock absorbers costs about £240 fitted, while rear ones shouldn't cost more than £200.  
What to watch  
Vivaros - built from June 2014 to April 2016 - were subject to a manufacturer recall to rectify a possible failing of the bonnet catch. Ensure this has been carried out, the owner should have paperwork to back it up. 
A further recall was made for the Vivaro's parking brake, for vans built between June 2018 and August 2018. Other recalls relate to the EGR pipe, airbags, seat fitment, brakes and suspension. Check with the DVSA, or Vauxhall if any remedial work has been done, or is required. 
It might have had a number of recalls, but the Vivaro has always ranked highly in fleet reliability surveys, underlining the work Vauxhall undertook to improve it when it arrived in 2014.
Listen for any knocks or creaking from the suspension, any wandering on the road will point to wear in the suspension or bushes. Get it on a lift and check for any movement/wear, and replace accordingly.
There are reports of stereo systems going quiet periodically, with no one having yet found a fix for this. Be sure to test the radio on a test drive/
Some Vivaros have had issues with their headlights coming on, or not switching off properly. This is a software issue, which should be able to be fixed by plugging it into a Vauxhall diagnostics machine.
Door handles can be weak, and fall off. Check they're not loose. Bodywork around the front is prone to stone chips, so it's worth adding a protective film if it's not been done already.
Looking for more used van buying guides? Click here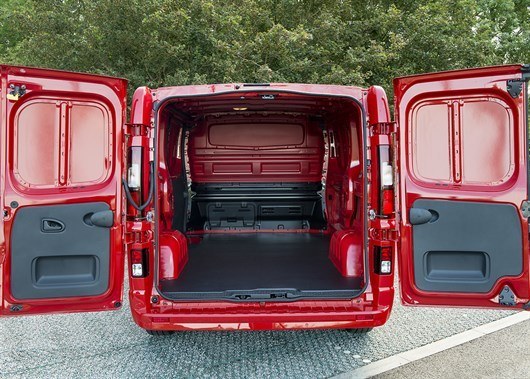 Where can I get a van history check for a Vauxhall Vivaro?
Many companies offer a van history data check and we'd recommend using one, even if a used car seller says this has already been carried out. Better to spend a few pounds and be safe than sorry – and checks can be carried out online, via mobile phone or by apps on tablet PCs.
| | | |
| --- | --- | --- |
|   | Single check cost | Multiple check cost |
| | | - |
| | | £29.97 (for three) |
| | | |
| --- | --- | --- |
|   | Single check cost | What you get |
| Free history check | Free | A valuation and MoT status and history |
| Basic history check | £3.99 | Whether the vehicle is stolen, exported, a write-off or scrapped. Also, the vehicle details, a valuation and MoT status and history |
| Comprehensive check | £9.99 | Everything you get in the basic check, plus whether the vehicle has outstanding finance on it |
| | | |
| --- | --- | --- |
|   | Single check cost | Multiple check cost |
| | £1.99 | - |
| | £8.99 | £14.99 (for three) |
Vauxhall Vivaro Pricing
Around £5000 is the entry point to an early 2014 Vivaro, though you might find one for less if you're willing to accept moonshot mileage and/or no record of maintenance. With so much choice out there you'd be mad to, though.
We'd always recommend the Sportive model, as it comes with some useful standard equipment - air conditioning, USB connectivity and the lower opening bulkhead for longer load carrying capacity - though concede that the body painted bumpers and rubbing trims that come with Sportive might end up looking tatty with heavy usage. 
In the £5000-£7000 sphere you'll be looking at high mileage examples, though there might be a few with less than 100,000 on the odometer. £6000 and above is where you'll start to find the classifieds more consistently made up of newer Vivaros, rather than higher-priced examples of the old model.
Between £7000 and £9000 there's huge choice, with plenty sub-100,000 mile models on offer. Here there is a decent choice of engine power outputs, with the high power BiTurbos typically in the £8000 and above sphere.
Vivaro buyers seem a bit more adventurous with their colour choices, too, with plenty of silver, blue and the occasional red example if you're not wedded to white. High roof models are relatively scarce in the classifieds, though there's a decent mix of swb and lwb examples if you're searching. Crew cabs and the occasional Combi are also available, these typically a little bit higher priced than their panel van alternatives. 
Spend above £9000 and you really can afford to be choosy with your Vivaro, with low mileage, newer examples available, more often than not with the desirable Sportive trim. Get into the £10,000 and above price range and you'll be looking at even newer examples, more often than not sold from dealers. We'd be surprised if you don't find a suitable van at or around the £10,000 mark, but if you do want nearly new, with sub-20,000 miles then you'll be looking at £12,000 and above. Buy a 2018 or 2019 example, and it'll still be covered by Vauxhall's 100,000 mile, three-year warranty. 
To find the latest deals, visit: Honest John Vans For Sale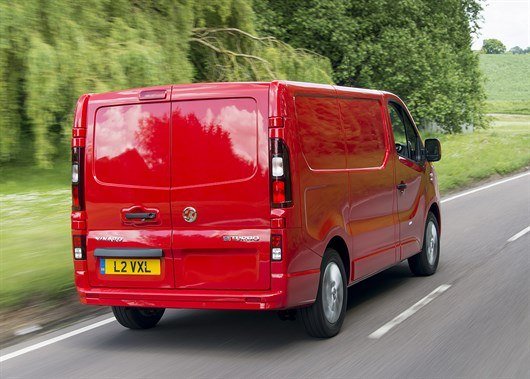 What we said
It's now far more refined than before thanks to the excellent 1.6-litre diesel and good to drive with a high quality ride whether empty or laden. Getting comfortable behind the wheel is easy thanks to good reach and height adjustment on the steering wheel which has a more upright angle.
Ask HJ
Are there any problems with buying a high mileage Vauxhall Vivaro?
I'm interested in a 2015 Vaxhaull Vivaro 1.6 with 120,000 miles on it. It has a full history and is being advertised by a leasing company. Are there any issues with this engine?
The Vauxhall Vivaro is very good van and the 1.6 engine in particular is a highlight, with punchy performance and affordable running costs. Ex-lease vans are generally good when it comes to durability; this is because they have been regularly serviced and maintained. The Vivaro has had a couple of recalls, however, including one in 2016 for a faulty bonnet catch. Check that this has been fixed and also ensure that the vehicle's been serviced every 10-12,000 miles. Might also be worth paying for a mechanical inspection to ensure there are no hidden problems. For our full review of the Vauxhall Vivaro, see: https://vans.honestjohn.co.uk/van-reviews/vauxhall/vivaro-2014/ For all of our used buying tips, see: https://vans.honestjohn.co.uk/how-to-buy-and-sell/top-10-tips-to-buying-a-used-van/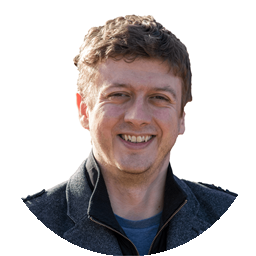 More Questions
More Van Advice
See also
* Sometimes we show a link with a * next to it. It means that it is an affiliate link and as a result helps HonestJohn.co.uk stay free to use. It's tracked to us and if you go through it, it can sometimes result in a payment or benefit to the site.