Used Van Buying Guide: Transit Connect 2014 - 2019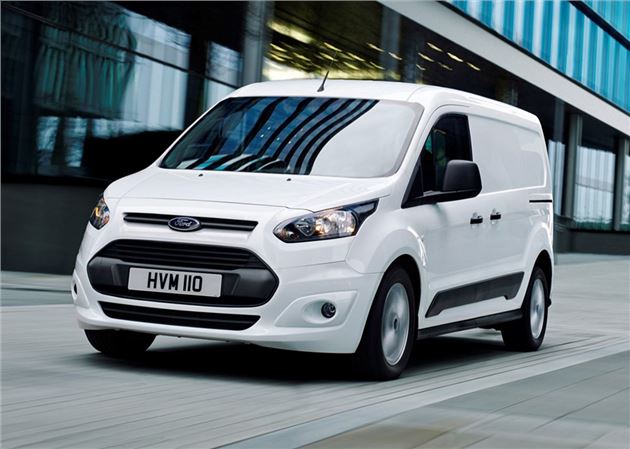 Transit Connect Essentials
If you are in the market for small, practical and affordable van then you will probably need a Ford Transit Connect. Easy to drive, cheap to run and well-equipped as standard, the compact but capable Connect is one of the best small vans for sale.
Built in Valencia, Spain, and introduced in 2014 to replace its big-selling predecessor Ford has spun its compact van off the same basic underpinnings of its C-Max passenger car range. That's obvious when you drive it. Ford has long had a reputation for developing fine-driving vehicles, and while that's perhaps not at the top of the list of buyer's requirements, it does make a difference when you're sat in one all day.
At its introduction Ford boasted it would set new standards for load-carrying ability as well as cost of ownership and dependability. Load management and space was improved, too, Ford offering two wheelbases at launch, the short wheelbase (SWB/L1) having 2.9 cubic metres of load space, and the long wheelbase (LWB/L2) model featuring 3.7 cubic of cargo volume.
A load through hatch in the bulkhead boosts load space volumes to 3.7 and 4.4 cubic metres respectively, which means the Connect offers the same load-length capacity as some of its larger Transit Custom relations, with either 3.0m with the L1 or 3.4m in the L2 model.
The side access door is wide enough to load a Euro pallet through it, either wheelbase able to carry two Euro pallets. The rear load space's proportions and bulkhead of the L2 were also designed to accommodate the 2.4m x 1.2m (8x4ft) sheets of plasterboard, chipboard or MDF.
That attention to detail and use is clear in the cabin, too, with lots of useful oddment stowage, including a USB-equipped bin under the passenger seat and another above the instruments on Trend trim upwards. There is also a fold-away function for the second portion of the passenger seat to allow large boxes to be carried in the cabin.
Along with the usual van layout with its driver and twin passenger seat, Ford offered the Connect with both second and third row seating. Mis-fuelling is almost impossible, too, with Ford's Easy-Fuel capless filler neck not allowing drivers to make the expensive error of putting the wrong fuel in the tank.
Maintenance on a Ford Transit Connect
Every Ford Transit Connect comes with a three year 60,000 mile warranty, many used examples are still covered by this. Tourneo Connect drivers benefit from a 100,000 mile warranty over three years as it's sold a passenger car rather than a commercial vehicle. There's a 12-year anti-perforation warranty too with bodywork on all.
Servicing should be every year or 10,000 miles and inexpensive 6000 mile six month interim services and inspections for drivers using their vehicles for short-drop urban driving are worthwhile. Pricing varies across the country, but most garages offer fixed price servicing. As an example an interim service should cost in the region of £120, a full service costing around £200-£250.
A replacement battery fitted will be around £100, with an MoT around £40-£50. Should you need diagnostics running to check any fault code expect to pay around £45, a replacement clutch costing around £540 fitted, front brake pads under £100, rears under £70, replacement front discs in the region of £220. The timing belt on the TDCi engines should be replaced every four years or 60,000 miles (whichever comes first). Fitted, along with a new water pump that timing belt cost around £500. Miss that and if it goes you'll need a new engine.  
Engines available on a Ford Transit Connect
Various engine choices were offered with the Transit Connect over its life, the core being made up of the 1.6-litre TDCI turbodiesel which was offered with 75, 95 and 115PS outputs. These were available additionally with engine start/stop technology, which help the Connect improve its economy and emissions - the L1 (SWB) model with the 75PS 1.6 TDCi emitting 124g/100km and consuming 58.9mpg according to the advertised figures without that start/stop and improving to 115g/km and 64.2mpg with it.
For operators wanting ultimate economy and CO2 capability, Ford additionally offered its 100PS 1.5 TDCi turbodiesel in Econetic guise, it in its best specification (L1 Base trim) managing an advertised figure of 74.3mpg and 99g/km. For that you'd have to accept a 62mph speed limiter, without it the figures increasing to 70.6mpg and 105g/km.
Latterly the 1.6 TDCi would be discontinued in 2016, replaced by the 1.5 'EcoBlue' diesel across the range. Ford offered the Connect with petrol engines, a 1.6-litre EcoBoost mated to an automatic transmission which was only offered briefly up to 2015. There is also Ford's familiar 1.0-litre 100PS EcoBoost petrol, which is also the most honest engine when it comes to Real MPG fuel economy.
The Econetic models improved their economy by adding engine start/stop technology, an active grille shutter for improved aerodynamics and smart regenerative charging to boost economy.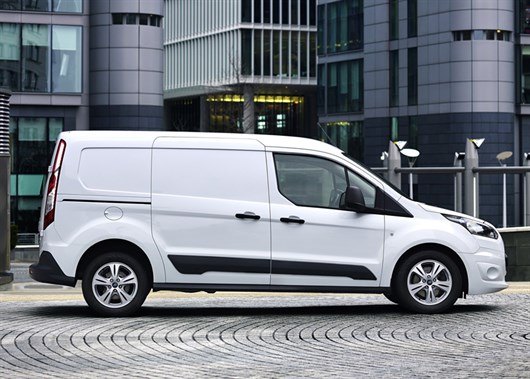 What to watch
Service history, with the Transit Connect still young enough to command above £5000 on the used marketplace it's essential you buy one with a fully-stamped service booklet.


Have a good look around the tyres for wear or sidewall damage. Any signs of uneven wear suggests the tracking has been knocked out, likewise damaged sidewalls or wheels signal abuse.


Check the clutch for slip or judder by rolling away in second with low revs, if there's any evidence of it then negotiate a discount, or have a new one fitted before buying.


On higher mileage examples ask whether the timing belt has been replaced. It should have been done every 60,000 miles or four years, whichever is sooner. 


Listen for any rumbling or drone from the wheel bearings when test driving. Be sure to run the van at everything from town speeds to dual carriageway speeds. A new wheel bearing, fitted will cost around £150.


Ask what it's been used for, and don't be too afraid of higher mileage examples. A 40,000 mile Connect doing short drop town driving might be in rougher condition mechanically than a 100,000+ mile example that's spent most of its time travelling on motorways.


Have a good look around the cabin for any water ingress, lift carpets, look under the seats and check under floor mats. Check any drainage holes around the windscreen front firewall aren't blocked.


The Transit Connect is plentiful on the used market and you really can afford to be picky. Check the load area for excessive damage, and the interior for wear and tear, with so much choice there's no reason to compromise on one that's not perfect.
Ford Transit Connect Pricing
The second-generation Transit Connect starts at around £5000 for the oldest, highest mileage examples. Even at this entry-level used price point it's not unreasonable to expect properly maintained examples, with a full service history. If it hasn't avoid it, as the Connect is popular, so there's a lot of choice out there.
That price level will see you taking on a vehicle with in excess of 100,000 miles on it, adding around £1000 to your budget dropping that mileage significantly and increasing the number of available vehicles for sale.
There's not really any clear premium for the L2 over the L1 models, though you'll pay a bit extra for the double-in-cab examples due to their rarity on the used market. It's worth looking for Trend trim over Base as it adds some equipment like the twin/split folding passenger seat that adds versatility and carrying capacity to the cab.
There are rich pickings for buyers in the £6000-£7000 range, with plenty of one-owner sensible miles examples. The majority are 1.6-litre TDCi powered, and in the tradesman's favourite white, but 1.5 TDCis are available in this price range, as are some painted different hues from the usual white. In the £7000-£9000 sphere and you can find Connects still under warranty and just a year or two old.
Spend £10,000 up to around £13,000 and you'll be in year-old sub-10,000 miles examples while above that, up to £17,000 buys you new stock from Ford dealers, or the very highest specified used examples and any special edition, or specialist use vehicles. 
To find the latest Ford Transit Connect values, visit: Honest John Used Van prices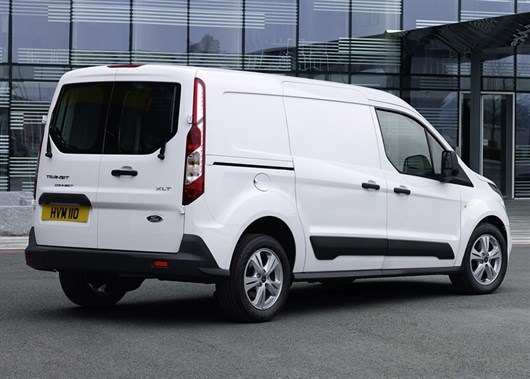 What we said
Fuel economy and emissions are impressive across the board with the introduction of the EcoBlue diesels, but those who really want to cut costs should choose the 1.5 Econetic 95PS, which emits 105g/km and returns an official fuel economy of 70mpg.
Where can I get a van history check for a Ford Transit Connect?
Many companies offer a van history data check and we'd recommend using one, even if a used car seller says this has already been carried out. Better to spend a few pounds and be safe than sorry – and checks can be carried out online, via mobile phone or by apps on tablet PCs.
| | | |
| --- | --- | --- |
|   | Single check cost | Multiple check cost |
| | £9.99 | - |
| | £19.99 | £29.97 (for three) |
| | | |
| --- | --- | --- |
|   | Single check cost | Multiple check cost |
| | Free | - |
| | £2.99 | - |
| | £10.99 | £16.49 (for three); £22.49 (for five); £74.99 (for 20) |
| | | |
| --- | --- | --- |
|   | Single check cost | Multiple check cost |
| | £1.99 | - |
| | £8.99 | £14.99 (for three) |
Ask HJ
What vans have four seats and can also carry a Euro pallet?
Do you know of any vans that have four seats and take a Euro pallet?
A Ford Transit Connect Crew Cab L2 (long wheelbase) should carry four adults and a Euro pallet: https://vans.honestjohn.co.uk/van-reviews/ford/transit-connect-2014/ However, I'd recommend working out how much your regular loads weigh, as a fully laden van with four adults will probably get close to the van's Gross Vehicle Weight (GVW). If that's the case, you might need to upgrade to something large like the Ford Transit Custom or or Citroen Dispatch: https://vans.honestjohn.co.uk/van-top-10s/top-10-medium-vans/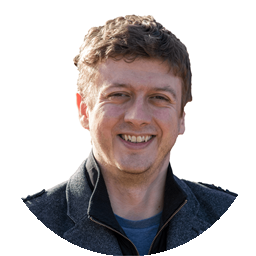 More Questions
More Van Advice
See also
* Sometimes we show a link with a * next to it. It means that it is an affiliate link and as a result helps HonestJohn.co.uk stay free to use. It's tracked to us and if you go through it, it can sometimes result in a payment or benefit to the site.