Ford to open 100 new van centres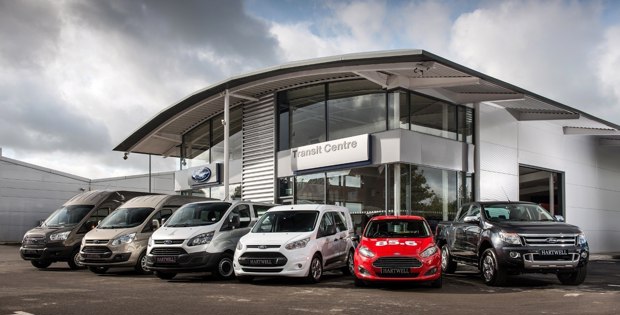 Ford has unveiled plans to open 100 new Transit Centres. The new sites will roll out over the next 12 months and offer improved sales and servicing, with later opening hours and improved access to new stock.
Dedicated to vans, the Transit Centres will provide while-you-wait servicing and the option of late night appointments. Ford is also promising to improve its response time for online bookings, with a pledge to respond within 20 minutes to any booking made during office hours.
A collection and delivery service will be available, with staff on hand to ensure all vans are returned to their owners, washed and ready for work.
As well as enhancing its aftersales service, Ford will make it easier to buy a new van with a dedicated CV sales team on hand to source stock and organise test drives. 2014 will be a busy year for Ford as it reinvigorates its commercial line up, with the launch four new models - Transit Courier, Transit Connect, Transit Custom and Transit. 
Jon Wellsman, Ford customer service director, said: 'The launch of Ford's new Transit Centre network will provide first class sales, service, maintenance and repair for all of our commercial vehicle operators across the UK.
'Ford has the largest and widest-spread dealer network in the country, offering a class-leading range of commercial vehicles and technologies and will continue to deliver the best care and assistance to customers.'