Van signwriting explained
Thinking of taking the plunge and getting some signwriting graphics for your van? Our guide explains the pros, cons and costs of vehicle signwriting and wrapping.
1. Will van signwriting help my business?
There are some significant advantages to van signwriting - the main one being advertising. We'll put it another way: how often are you stuck in traffic behind a van and you find yourself looking at the logo or reading the contact details for the business? Companies pay good money to have a van with a billboard attached just to get their message across, so it makes good sense to put some advertising on your van too.
Each day the van is in use you are putting your business in front of potential customers. However small your advertising budget might be (even if it is zero) getting your van sign-written can be a very cost-effective means of generating some additional brand awareness to the wider public.
It's also important to remember that signwriting doesn't have to mean plastering your vehicle from roof to floor in flashy logos and graphics. Something as simple and subtle as a logo and contact details on the side or rear can be effective, although it is important to consider how easy it is to understand what is the nature of your business; if it's called 'Pete's Plumbing' then not much further explanation is required.
2. What type of van signwriting is best? 
The term 'signwriting' is still commonly used today, even if the methods have changed a lot over the years. Traditional signwriting - where paints are applied to the outside of the vehicle - is far less popular today, as they take longer to apply and longer still to remove. However, the traditional approach may suit your business if it would appeal to your customers or suits the kind of business you are in. As with all kinds of signwriting, the first step is deciding what it is you want applied and choosing colours, fonts and graphics before you take the plunge and start getting quotes.
A more popular and less-expensive contemporary option is to get bespoke vinyl graphics applied to you van. Once you have decided on a design, a vinyl graphics company will print your requirements on to adhesive vinyl and apply them to your van. The bigger and more elaborate the design, the greater the cost, but depending on the colour of your van it is possible to get a distinctive and informative display for a modest outlay.
A step up in terms of quality and price would be a vehicle wrap. Using vinyl in a similar manner to the graphics, vinyl wraps are designed and cut specifically to suit panel of the vehicle, so it is possible to wrap the whole vehicle and completely transform it. Vinyl is not the cheapest form of signwriting, but it is arguable the best. It gives a great deal more flexibility to change the appearance of the vehicle, including completely hiding the original colour if you wish. A further bonus is that a whole vehicle wrap will go some way to protecting the paintwork of the vehicle, a significant bonus if you buy your vehicle new and want to protect its resale value.
3.How much does van signwriting cost?
Like many business investments, you can spend big or not very much at all, and bigger doesn't necessarily mean a bigger return. A small amount of signwriting that shows your contact details and business nature can be just as effective as a fully wrapped van.
The key thing is to listen to the experts at the sign writing company. They do this for a living and will be able to tell you what logos and text will work on a van. For sure, your creative scribbles on a piece of paper might look great in your mind, but the supplying company will be able to tell you if it's realistic or not.  
The key is to think carefully about what you need, what you are trying to achieve and set some goals. Keeping your spend in proportion with the size of your business and the potential growth is the key to getting sign writing done right.
There are several elements to signwriting that determine the price. The first of those is the type of signwriting; paint, vinyl stickers and wraps, and the second factor is the size of your van; the bigger the van, the higher the cost. Below are some average examples of signwriting costs. 
Wraps
A vehicle wrap is generally the most expensive option, as it requires custom-cut shapes to be made to fit your vehicle exactly. A whole-vehicle wrap is the most expensive option, while a partial wrap cuts the cost down a little. These average prices include fitting.
| | | |
| --- | --- | --- |
| Size of van | Whole vehicle wrap | Partial wrap |
| Small  | £750-1500 +VAT | £300-£750 +VAT |
| Medium | £1250-£2000 +VAT | £500-£1250 +VAT |
|  Large |  £1500-£3000 +VAT |  £1000-£2250 +VAT |
Vinyl stickers
Go for the vinyl sticker option and you can save a significant sum. Generally this option means less coverage on your vehicle and DIY fitting is usually required, but this means a substantial cost saving and if you're careful a good-quality finish. As before, the bigger the design, the higher the cost.
| | |
| --- | --- |
| Size of van | Printed vinyl stickers with DIY fitting (medium) |
| Small | £150-£250 +VAT |
| Medium | £250-£350 +VAT |
| Large | £350-£450 +VAT |
Painted sign writing
Getting graphics painted on your vehicle was the traditional method and is now less popular thanks to modern alternatives, but can give a highly-professional look. The cost varies greatly depending on the amount of work, as it is the skill of the painter rather than the cost of the materials that influences the total bill.
| | |
| --- | --- |
| Size of van | Painted graphics (front, sides and rear) |
| Small | £250-£350 +VAT |
| Medium | £400-£600 +VAT |
| Large | £500-£650 +VAT |
4. Is it worth getting signwriting for my pick-up?
Signwriting for pick-ups isn't necessarily as popular as vans, owing to the fact that a typical pick-up does not have large expanses of paintwork down each side that are ripe for showcasing graphics and information.
However, that doesn't mean your pick-up and your business cannot benefit from signwriting. It is important to recognise that the shape of the bodywork will dictate what you can apply to your pick-up; the most prominent areas will be the sides and the rear tailgate, whereas the bonnet of most pick-ups is likely to be more horizontal than a van, and so less easily seen. It's also important to bear in mind that because the panels are likely to be smaller than for a van, any text needs to be large enough that it can be seen clearly from a distance.
When deciding on a final design you should rely on the experience of the supplying company where available, particularly if they have experience in signwriting for pick-ups. It may be that it is more effective to have the company logo and the contact details in separate areas, rather than having a single design that is repeated around your pick-up.
5. What will signwriting for my pick-up cost?
The cost of signwriting for your pick-up will depend mainly on the type of signwriting you choose and the amount of vehicle coverage.
The most expensive option would be a whole vehicle vinyl wrap, which could cost anything from £1500 to £3000 +VAT for a pick-up. A partial wrap would cost around half this amount depending on the amount of vehicle that is covered. A vinyl wrap has the advantage of completely transforming the appearance of your pick-up (including the colour), and can also offer a little protection for the paintwork underneath.
Another option would be to go for vinyl stickers. Once you have agreed a design with the supplier they will print them out for you to apply yourself. Expect to pay from around £150 to £300 for a set of stickers, again depending on the size and complexity of the design. As a relatively low-cost option vinyl stickers are good, but they will require care for a successful application. 
The final option for pick-up graphics would be a hand-painted finish. Less popular now thanks to the modern alternatives that cost less, painted graphics do still have some appeal, not least because they can suit certain types of businesses where handmade products are desirable. Expect to pay anywhere from £350 to £750 depending on the complexity and coverage required.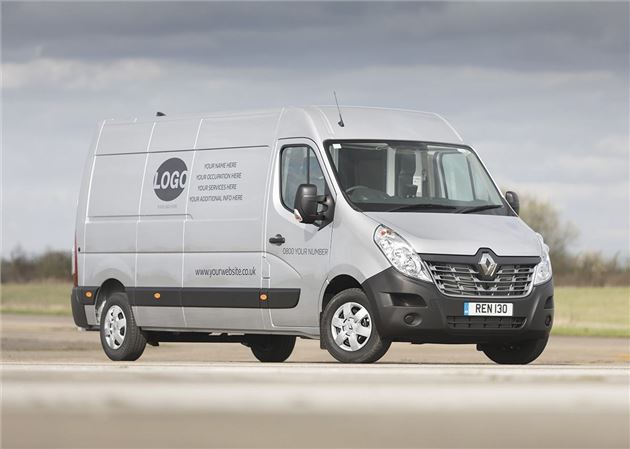 6. Will signwriting affect my insurance?
As is frequently the case when it comes to insurance, the answer is less than straightforward. There are so many factors that go into calculating an insurance premium that small changes can make a difference. There are plenty of things you can do to make your premium as small as possible, but is signwriting one of them?
Signwriting can affect your insurance premium negatively or positively: unfortunately, this depends on several factors including who your insurer is, what kind of business you operate and the nature of the signwriting. 
Some insurers will actually offer you a lower premium if you have graphics on your company vans, based on the assumption that your business is more reputable if you do so and therefore a lower risk. A van that's covered in your business details may also be deemed less susceptible to theft, as the thieves would have to hide the van from public view and pay to have the company branding removed. 
On the other hand, some insurers may charge you a higher premium if your livery advertisers a business that may mean expensive tools are kept in the van - a mobile mechanic or a home audio specialist for example - that could make it more of a target a break-in.
However, the difference in premium whether you do or do not have signwriting on your van is likely to be minimal. If it is a significant concern then you can check with your insurance provider before taking the plunge.
We spoke to AXA about the effect of signwriting on insurance premiums: "Insurers' pricing strategies will take account of a range of factors and one of these could be whether vans include signwriting. For AXA van customers it is possible that in certain circumstances a van that is sign written will attract a discount, so we would always encourage customers to declare this information if asked."
The bottom line is if you do decide to get your van sign-written, be sure to tell your insurer. The best-case scenario is a discount, and the worst-case is an increase in your premium. Both are preferable to not declaring the signwriting to your insurer and a claim being turned down as a result...
7. What are the pros of signwriting?
The most clear and obvious positive for signwriting is that it is advertising your business everyday. Whatever the size of your advertising budget, signwriting will stand comparison to it in terms of value for money.
Well-designed exterior graphics that catch the eye but more importantly provide clear information - an easy-to-remember web address or social channels for example - can mean instant business. It's also likely that the more miles your van covers, the more pairs of eyes will see your business, so there is a lot to be said for using signwriting as a way to boost business.
Another potential plus point of signwriting is that it can help to give your business an improved sense of professionalism. Given a choice between a van with smart graphics and a plain white commercial, most people will look more favourably on the former. Big companies go to great lengths to make sure all their vehicles are branded from top to bottom, and the same effect can work in your favour too.
Choose large vinyl stickers or a vehicle wrap for your van and you can also mitigate the inevitable scuffs and scrapes that go with the territory. A thin layer of vinyl won't stave off accident damage, but it is a layer that will protect paint and shrug off its fair share of scratches. Get it wrapped from day one and when it comes time to sell, you can peel it off to reveal a hopefully blemish-free exterior.
One final potential benefit of signwriting is lower insurance premiums. There's no guarantee of this one - it depends entirely on your insurance provider, but some of the insurers we spoke to said that they would offer a discount for company's using sign-written vans.
8. What are the downsides of van signwriting? 
One obvious downside to signwriting is cost. It can be done relatively inexpensively, but as with most things the more you pay the more you get, so paying as little as possible may mean little in the way of benefit. Conversely, you can shell out a four-figure sum for each van to get it fully wrapped, without a guarantee of getting results.
Another potential issue is that advertising your business may not always be desirable. If you operate a business that uses expensive equipment or means that you frequently have expensive goods in your van, it can make it a more tempting target for thieves. There are also some business ventures that are less popular than others; if you operate a team of bailiffs or parking wardens you may want a little more discretion.
One area that may put you off signwriting is an increase in your insurance premium. It very much depends on your insurer, your business and the type of signwriting you have, but it is possible that adding on the graphics may result in a higher premium. As always, do your research first before you take the plunge.
Finally, in an age where dash cams and smartphone cameras are commonplace, it's important to have 100 per cent confidence in the people driving your vans. After all, you do not want the reputation of your business put at risk because your vans are associated with poor driving, speeding or inconsiderate parking. Ensure you brief your drivers about their accountabilities when it comes to representing your business on the road. 
Ask HJ
What is the best mid-sized van on sale?
What is the best mid-sized van?
The best medium van on sale right now, in our opinion, is the Ford Transit Custom. Closely followed by the Volkswagen Transporter and the Toyota Proace. For our top 10 medium vans, see: https://vans.honestjohn.co.uk/van-top-10s/top-10-medium-vans/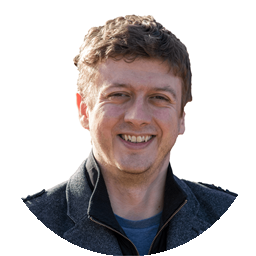 More Questions
Save 12% on GAP Insurance
Use HJ21 to save on an ALA policy
See offer